Virtual reality headset manufacturer Oculus is teaming up with the NCAA and Capital One to broadcast this year's Final Four live in VR.
According to an update published onto the NCAA's official website:
"NCAA March Madness Live, managed by Turner Sports – in partnership with CBS, NCAA Corporate Champion Capital One and Oculus – will provide live game coverage of the NCAA Final Four Semifinals and National Championship in virtual reality for the first time.  The 180-degree live stream – produced in collaboration with VOKE and available via a new virtual reality version of the NCAA March Madness Live app in the Oculus Store – will allow fans to follow the live game action while using Samsung Gear VR powered by Oculus.  The NCAA March Madness Live VR App is available to download for free through the Oculus store."
VOKE is a broadcasting company determined to bring live events into the immersive world of virtual reality. Previously, the March Madness Big East tournament was made available live in VR through the efforts of another organization: NextVR.
A spokesperson from Oculus spoke out to UploadVR via email and explained what this broadcast means for the future of the technology wunderkind's future.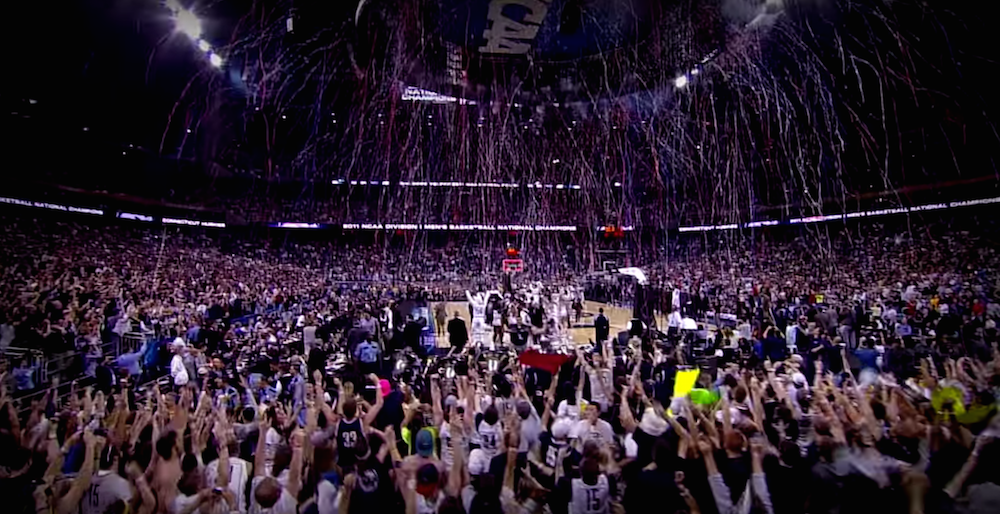 UploadVR: By taking this step is Oculus looking to compete with other VR streaming companies like NextVR or Jaunt?
Oculus: We see huge value in bringing live-streaming to our platform and to date, Oculus has already had an initial set of great sports partners including LeBron James, The PGA Tour and now Turner/NCAA for March Madness. When Turner and Oculus started having conversations around March Madness we jumped at the chance to work with them.
UploadVR: Will there be more Oculus streamed VR content?
Oculus: That is a goal for Gear VR. We already have hundreds of experiences on the Oculus Store, including Netflix and Hulu apps. And we're working on everything from entry-level games to fully immersive video and film. We're at the very beginning of this journey.
UploadVR: What is Oculus' relationship with sporting organizations such as the NCAA?
Oculus: For this experience we've partnered with Turner since they have the digital distribution rights from the NCAA. We're always looking for ways to bring great new content to people in VR and sports are a prime way to do that.
UploadVR: Will this be a free service?
Oculus: Yes, the app is free
–
The Final Four begins on Saturday April 2 when the Villanova Wildcats tipoff against the Oklahoma Sooners in Houston at 3:00 P.M. PST.