UPDATE: the feature has now been added
Reddit user Wormslayer noticed a file within an Oculus Home directory that hints the software will get support for user created environments.
There is a new file called 'theatre' in a new folder called 'ExampleCustomPlaces' inside a folder called '_CustomHomes'. The file is a model of a large hall with a stage. Note that the image above is just the raw model, not properly textured or lit.
An Oculus team representative noticed the post and commented:
Whoops! Consider it a sneak peak into some cool new stuff we're working on. We'll have more to say on this in a more official way soon. Stay tuned
Support for user generated objects was added back in June. A subsequent update even added animation support. And later in the month the platform added realtime social, allowing up to 7 friends to visit your home and see those custom objects.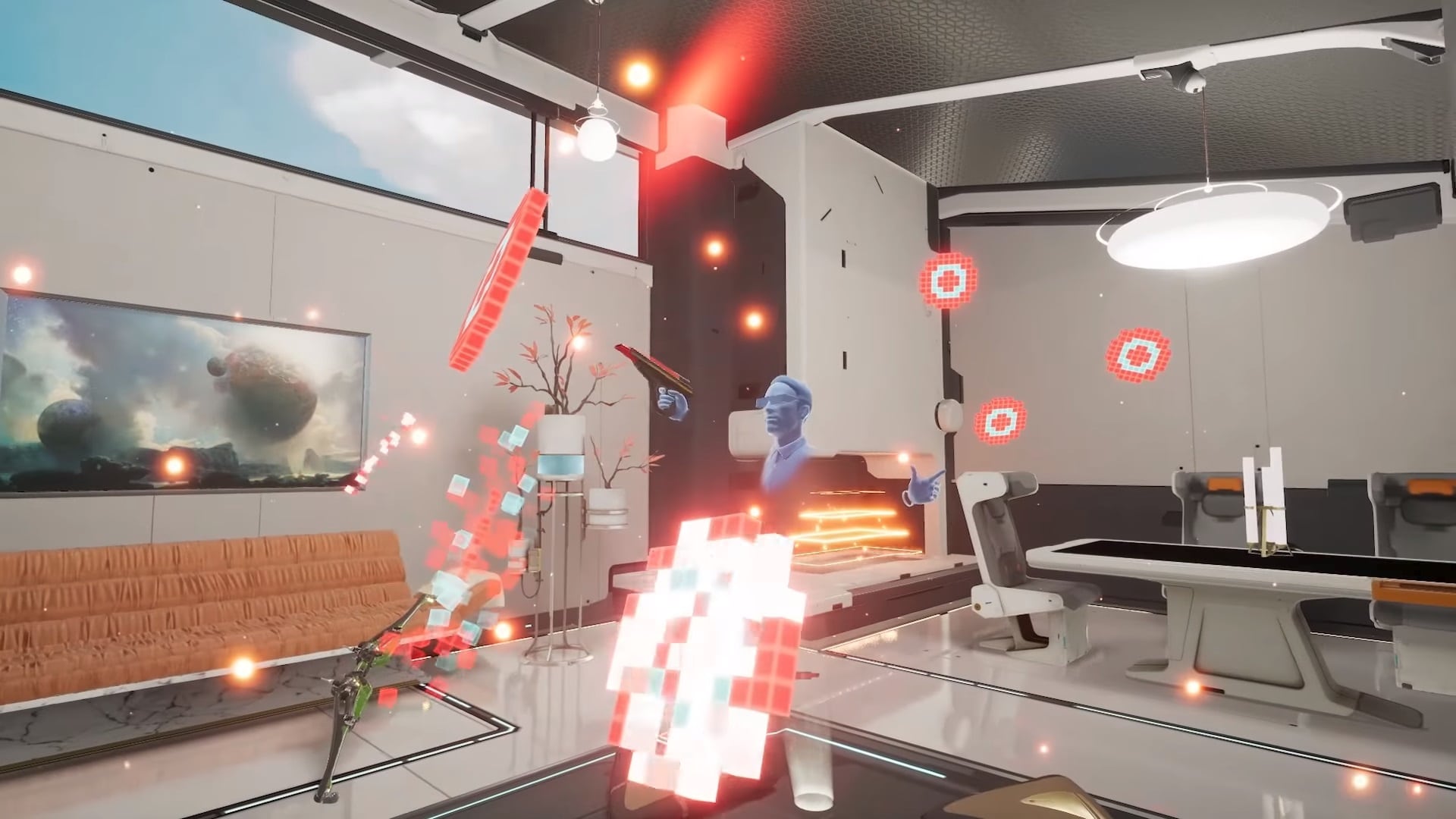 But the actual base environments are, now at least, only available from Oculus, which has only released a few. SteamVR Home already supports custom environments.
It's important to note this isn't confirmation of the feature coming. It could simply be an experiment with no intention of going forwards.
The Potential
But if it does get added, user generated environments could take Oculus Home to the next level- especially combined with the recent update adding Public Homes. With bars, museums and all sorts of interesting environments, the platform could turn into a true attempt at a metaverse- a "VRChat lite".
The Problem
Of course, the social platform would be severely limited by being exclusive to the Rift. Facebook still hasn't added official support for different PC headsets on Oculus, despite its own Spaces social app supporting the HTC Vive. In fact, there's not even any indication it will support the company's own Oculus Quest.
The company has occasionally hinted at support coming in future, but we're almost 3 years out from the Rift launch now and there's no sign. Until then, Oculus Home can't be a true VRChat competitor, or anything close.