Henry, Oculus Story Studio's cutesy creation, has gone from lonely to loved.
Oculus just announced that the CG hedgehog, who stars in the short film of the same name, has won his first Emmy. Henry emerged victorious in the Outstanding Original Interactive Program, which apparently won unanimous approval from a panel of industry professionals. It's the first time a piece of Oculus-made software has won a high-profile award like this.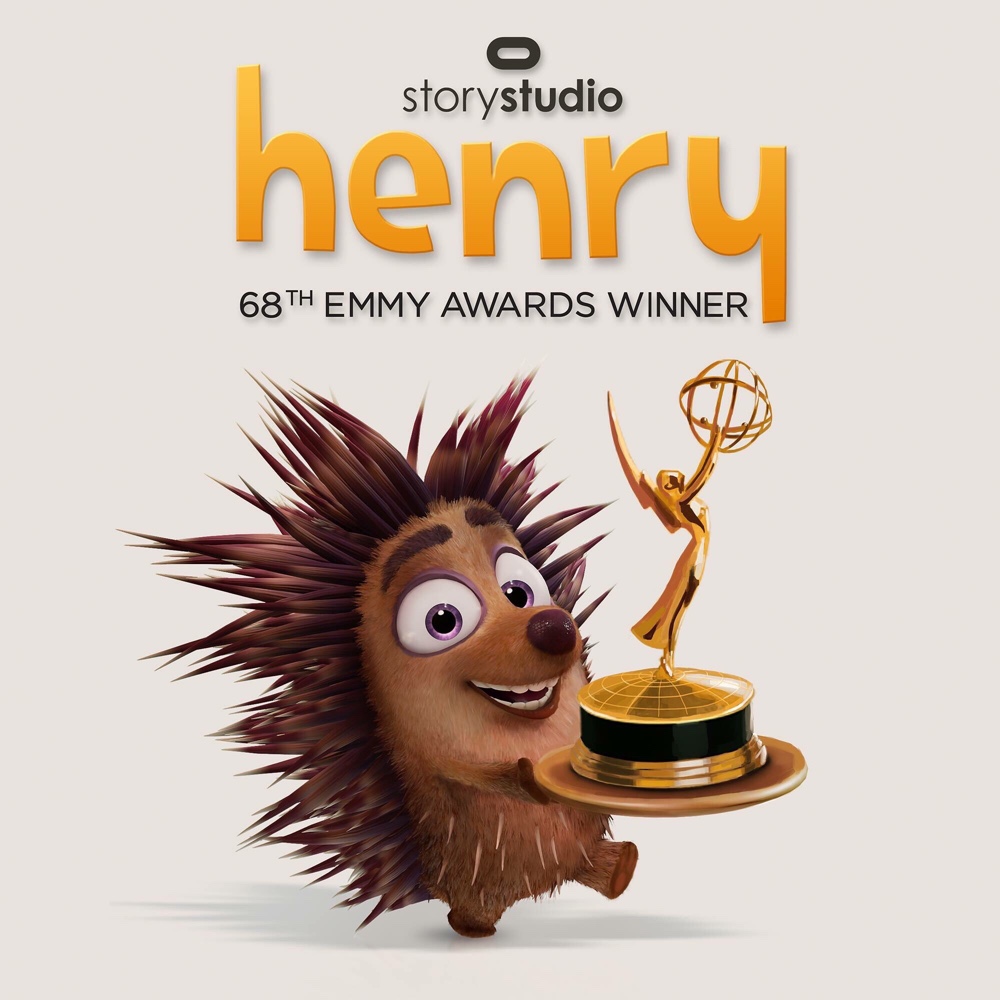 Henry is a Pixar-like experience in which you join the lonely hedgehog on his birthday. All the little critter wants is some friends to celebrate his special day with. You follow him around his house as he prepares a cake and party, and just maybe finds some company. We were quite enamored with the piece when we saw it last year, so we're happy to see it get some recognition from such a well-known awards organization.
Director Ramiro Lopez Dau said that the award was "a validation for the VR storytelling community as a whole", stating that the movie was "just one step in the long journey ahead" for the medium.
While it's a first for Oculus, it's not for VR in general. Last year's awards saw pop queen Taylor Swift walk home with an Emmy for a VR music video, while production house Secret Location won in the User Experience and Visual Design category for their Sleepy Hollow Virtual Reality Experience. It looks like VR could be a mainstay for the awards going forward.
Oculus Story Studio, meanwhile, has plenty more in the pipeline, including its next piece, Dear Angelica. Revealed at the Sundance 2016 film festival earlier this year, the piece tells the story of a teenage girl named Jessica reflecting on childhood stories told to her by her mother. It is being made with some new VR production tools the studio has created named Quill, which use the forthcoming Oculus Touch position tracked controllers.
Oculus promised that is has more to show on the new film later this year, perhaps hinting at a bigger reveal – and maybe even a release – at the Oculus Connect developer conference next month.