One of the most impressive VR technology demos we've ever seen is on display at Oculus Connect 5 in San Jose.
In a corner of the convention center The VOID brought Star Wars: Secrets of the Empire, demonstrating publicly for the first time that the startup is using Oculus Rift inside its VR helmet to provide the visuals you see when visiting one of The VOID's $30+ per ticket attractions. Right next to the demo there's a 4,000 square foot arena setup for the Oculus Quest version of old west shooting game Dead and Buried.
While Oculus Rift powers some of the best VR attractions of 2017 and 2018, through this demonstration Facebook is showing that Oculus Quest may be able power the next generation of these experiences in 2019 and 2020 without any backpack or specialized external tracking hardware.
Quest could represent a big step forward in terms of convenience, cost and setup — though it also remains unclear whether the standalone hardware will be able to operate at the robust scale required by regular use at a VR installation. The cost came down last year to $1,500 per camera for OptiTrack-based setups, but the largest setups still require dozens of them to work.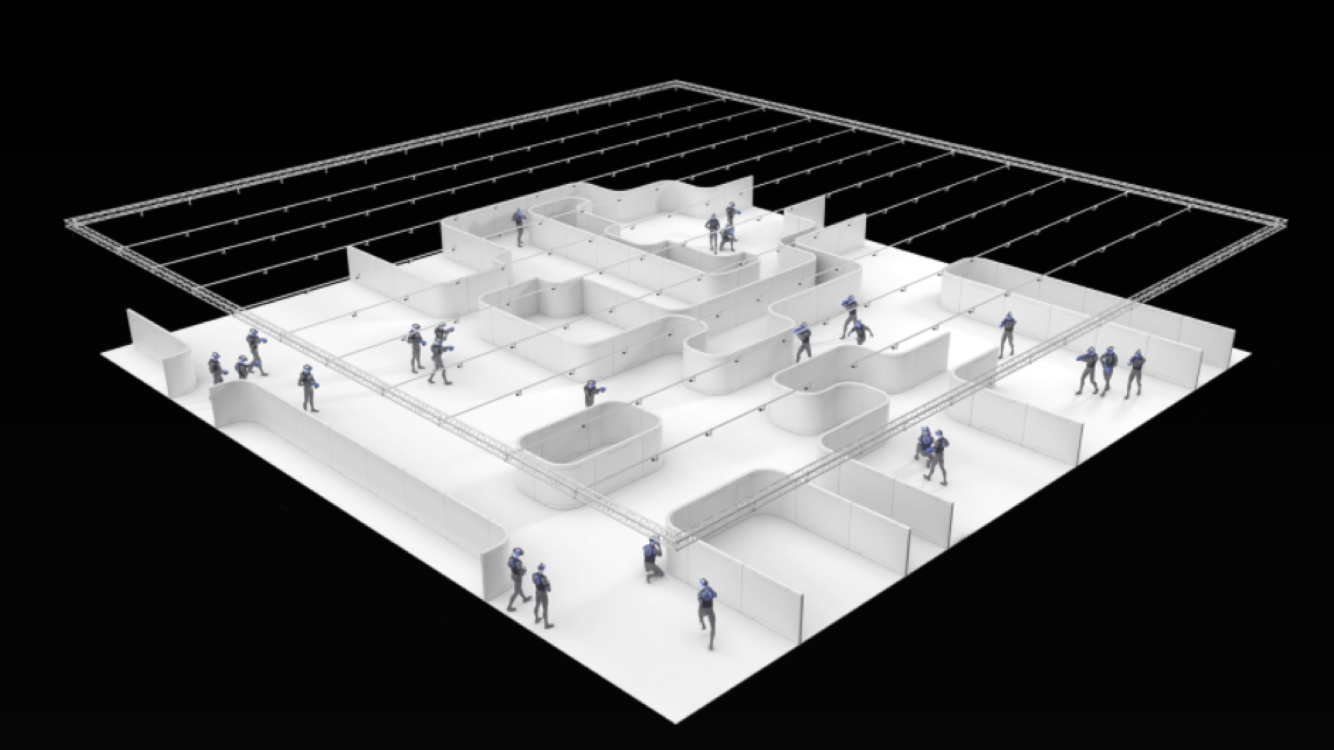 If you could equip four people with headsets and controllers for practically the same cost as a single OptiTrack camera, though, the convenience and cost savings are going to be just too much to ignore. It could give rise to new kinds of arrangements for VR attractions built around the capabilities of this particular headset. After all, some installations are combining Gear VR with OptiTrack because the system uses a lower cost combination of computer and head-mounted display.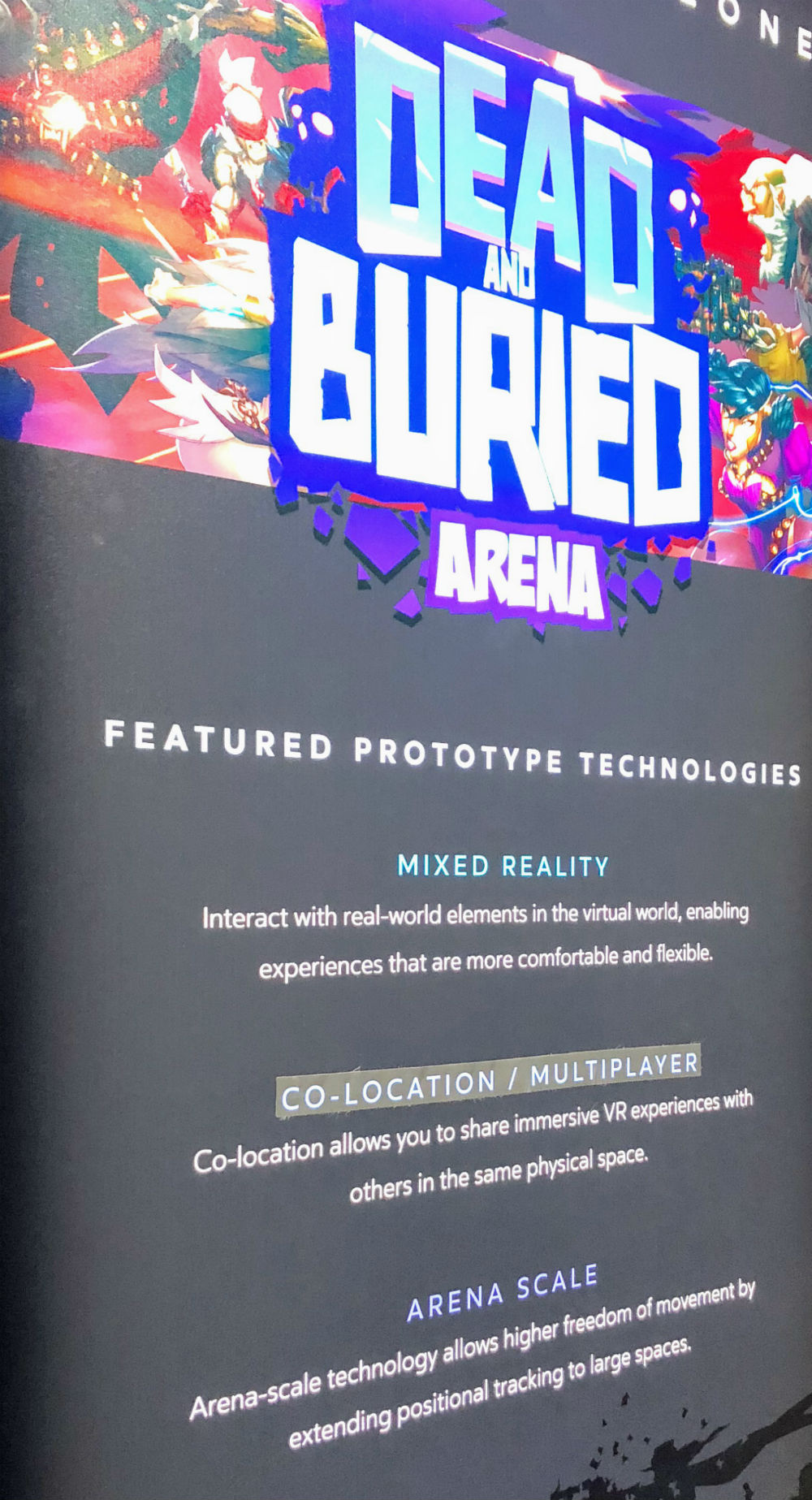 Which brings me to the demonstration at Oculus Connect 5 showing two teams of three wearing Oculus Quest and facing off against each other. The two teams hid behind boxes on either side of an old west train station while myself and a camera person stood in between the teams and watched the action unfold all around us through the screen of an iPad held up to view the action.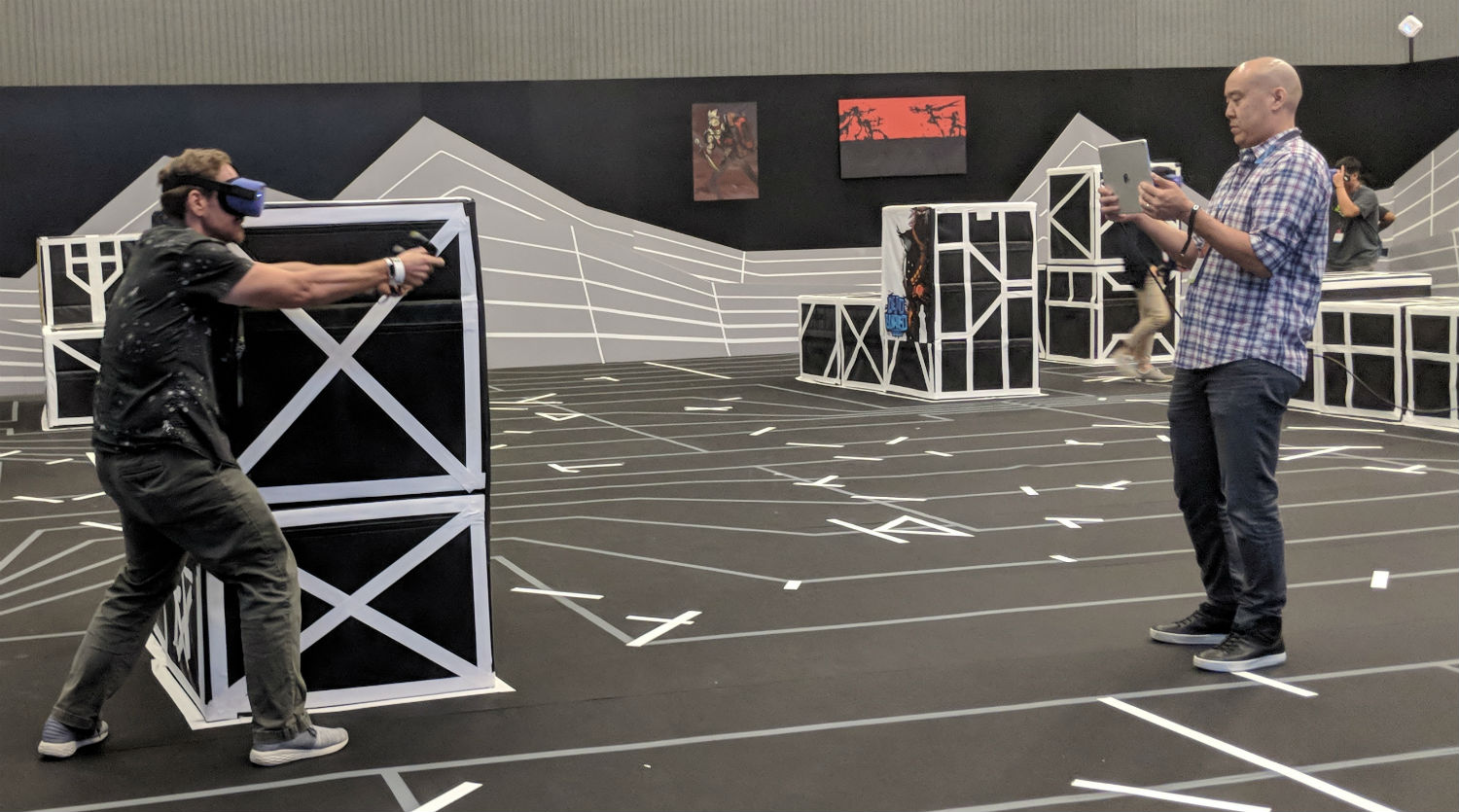 It isn't the first time we've seen handheld phones or tablets able to peer into the virtual world of someone wearing a headset — but it is the first time we've seen it done at this scale with standalone headsets.
It is also worth noting Google just announced a new controller tracking technology which nobody has tested publicly, but if Oculus Quest's controllers aren't robust enough for this kind of use case at a commercial sale, there's a chance Google's upcoming standalone controller tracking technology might be up to the task instead.