VR games have come out in full force at E3 2016, but what about accessories? It looks like Nyko has that area covered with some innovative new products.
The accessory manufacturer has this week revealed two new items that are designed to make VR a much more comfortable and safer experience. The first and more interesting of these is the 'VR Motion Band' that aims to put a stop to one of the biggest issues facing the technology; simulation sickness.
But how could a wrist band eliminate such a prevalent problem? Apparently the kit features an acupressure bead that stimulates the interior of the user's wrist when placed a "three-finger width" below their palms. The company claims that the sensation provided could help clearer off any dizziness or headaches experienced in VR. Nyko is being cautious with its statements here, though, noting that it could only "potentially" reduce nausea. Still, it's an intriguing concept that we'd love to try, and will only cost $9.99 when it goes on sale this holiday season.
If it works then this system could be key to aiding products like PlayStation VR, which don't offer Room-Scale experiences to combat VR sim sickness. It's one of the industry's biggest problems and if a solution as affordable as this works out then this could be huge.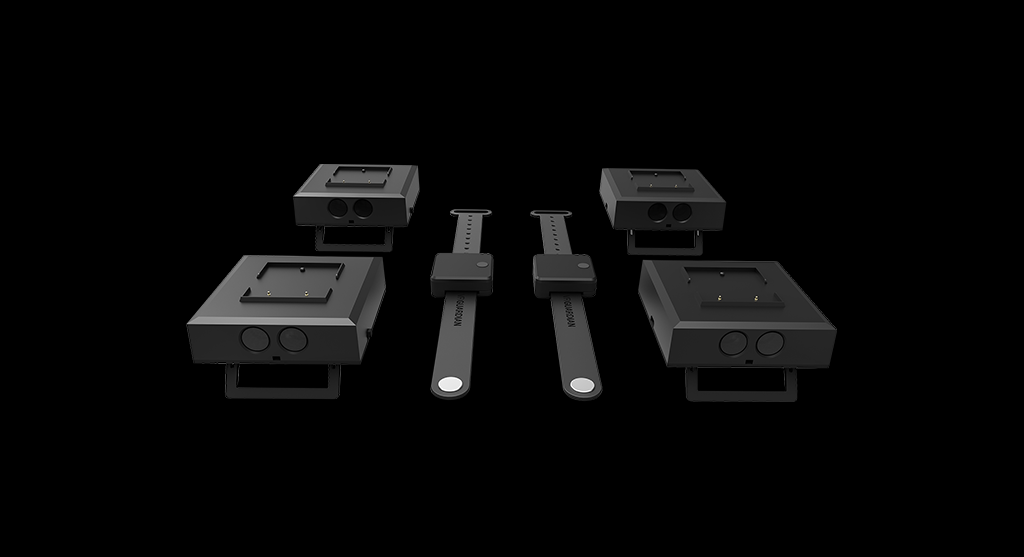 The larger of the two products is the 'VR Guardian' (seen above), which is a set of safety peripherals for use with Room-Scale VR. Using four Bluetooth position sensors that form a grid and yet more wristbands to alert you, the system identifies the player's designated area and fires off a warning when you approach the boundaries of it. Of course, the HTC Vive already shows the edges of its Room-Scale tracking with blue lines that appear when approaching the edge, but you may well still want to invest in some added security on top of that.
VR Guardian is also launching this holiday season for $99.99. Both VR products will be on display at E3 itself this week along with a new charging dock for PlayStation 4 and Xbox One controllers as well as other products. Hopefully we'll be able to seek them out this week and let you know just how effective that wrist band is.