Nvidia just kicked off CES 2019 with the reveal of its latest GPU, the RTX 2060 VR-ready card.
As the name suggests, this is the lower-end entry into the new 2000 line of graphics cards. But it's no slouch; the card boasts 6GB of GDDR6 RAM and also enables real-time ray tracing. That's the fancy new feature that provides more realistic lighting in games like Battlefield V. On stage at the show, CEO Jensen Huang noted that the card was even faster than last generation's mid-range offering, the 1070 Ti. Of course, that all means that the card is ready and waiting for VR headsets and all at the welcome price of $349.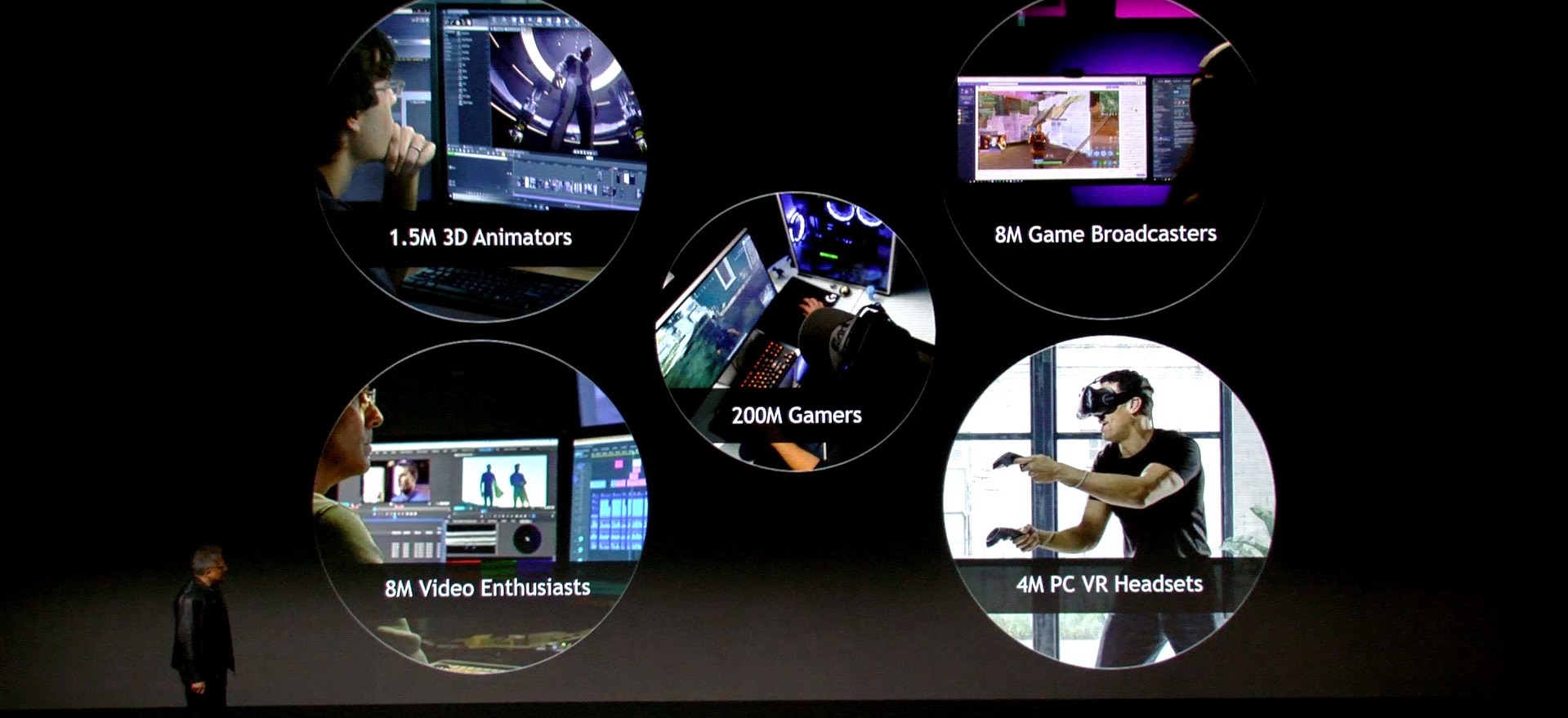 And, yes, the card comes with a VirtualLink port. That's essentially a USB-C port intended for use with next-generation PC VR headsets for faster, more accessible connection. The other RTX cards also feature this port, so its inclusion isn't a big surprise.
That's not all from Nvidia's show, though. The company also introduced a new line of RTX laptops. This consists of over 40 different models that house RTX cards. Again, we'd expect these to be capable of running PC VR headsets given that last generation's laptops could.
On a final note, Huang also added that there have been four million VR-ready headsets sold "in the past several years." He didn't specify metrics for that milestone (we don't know if he was including PCs with AMD hardware, for example). Huang also mentioned that there were now over 3,800 VR games on Steam.
With the Nvidia RTX 2060's introduction, we have what is probably going to be Nvidia's full consumer-level GPU line for the next few years. Which 2000 card do you plan on getting, if any?