Read our latest hands-on preview with the new update, including details on what No Man's Sky 2.0 entails, right here.
No Man's Sky is one of the largest and most ambitious games ever made and once the new update releases, No Man's Sky VR will be the largest and most involved game to date for PC VR and PSVR.
It has certainly had its fair share of ups and downs, but now it is poised to have a dramatic rebirth as the upcoming No Man's Sky: Beyond update will deliver a more robust online infrastructure and full virtual reality support on both PS4 and PC.
With such a big game on the horizon for VR headsets, we thought this was a good time to round up everything we know about the VR update so far and what players can expect when it finally re-releases next week.
---

What Is No Man's Sky?
Let's just start with the game's Steam page description:
"No Man's Sky presents you with a galaxy to explore, filled with unique planets and lifeforms, and constant danger and action.
In No Man's Sky, every star is the light of a distant sun, each orbited by planets filled with life, and you can go to any of them you choose. Fly smoothly from deep space to planetary surfaces, with no loading screens, and no limits. In this infinite procedurally generated universe, you'll discover places and creatures that no other players have seen before – and perhaps never will again."
That's pretty accurate. You spawn onto a random planet, take stock of your surroundings, and  scrounge up resources to set out exploring. You'll fly space ships, run across other players every now and then, get into space battles, mine minerals, terraform worlds, build structures, and explore the stars. It's a very freeform experience full of possibilities. There is a main story about getting to the center of the universe, but it's entirely optional.
No Man's Sky is very much what you want it to be, as long as that's within the realm of space exploration sci-fi themes.

What Is No Man's Sky VR?
With the Beyond update that launches on August 14, Hello Games is introducing full No Man's Sky VR support from top to bottom. That means support for your favorite VR headset on PC and PSVR support, you can play it with a gamepad if you want or using PS Move or any motion controllers on Rift, Vive, Index, etc. It's the entire game.
I've played it and I was very, very impressed.

What Is No Man's Sky: Beyond?
Beyond is the name given to the latest massive, free update to No Man's Sky. It revamps the multiplayer and adds VR support and overhauls the game as a whole. It releases, for free, on August 14th on all platforms.

Didn't No Man's Sky Release In 2016 With A Lot Of Controversy?
Yes, when No Man's Sky first released back in 2016 on PS4 initially it did have issues. There were missing  features that people expected to see on day one (like functioning multiplayer) but since then the game has been overhauled and dramatically expanded — all for free.
What exists today and will exist after Beyond is much improved over what existed at launch.

What Updates Has It Had Since Launch?
No Man's Sky has had dozens of updates and patches over the last three years, but there have been six landmark "named" updates that have expanded the game more completely and Beyond aims to be the seventh of that type. I've summarized them below: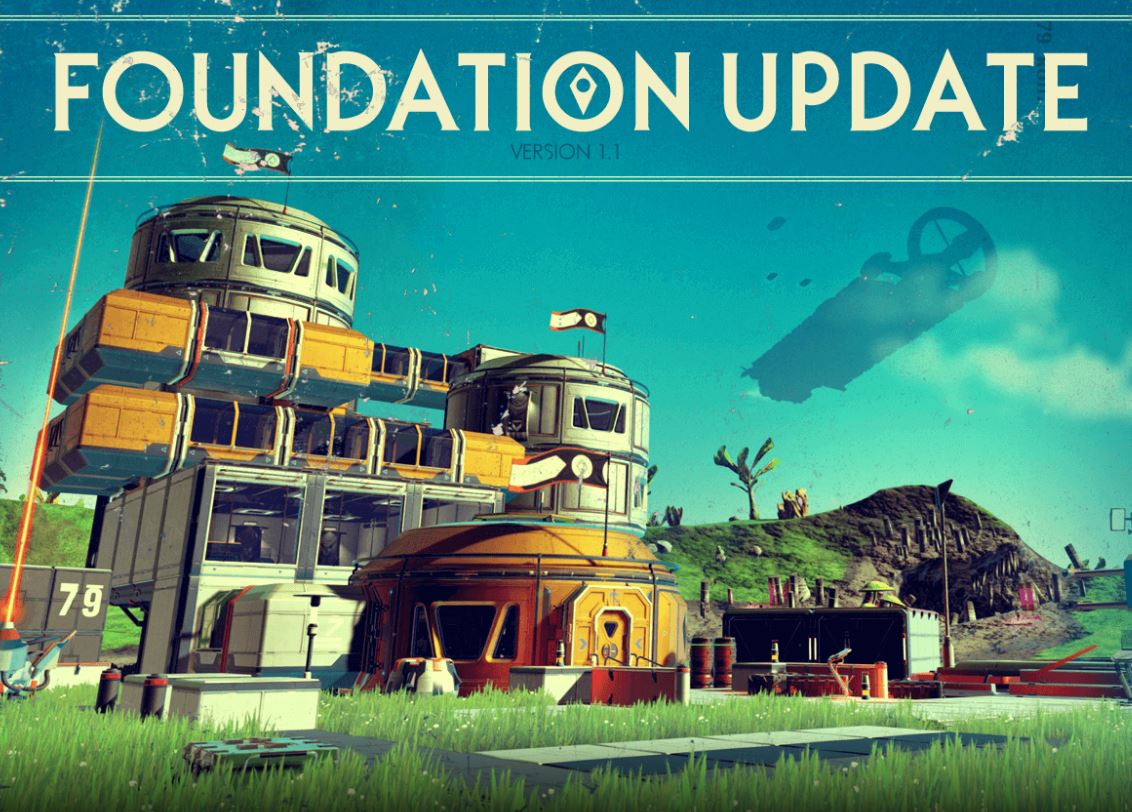 Foundation Update
This update added new game modes like Creative and Survival mode, base building, farming, making camp, large interstellar freighters, new resources, a better UI, more graphics options, among other various fixes.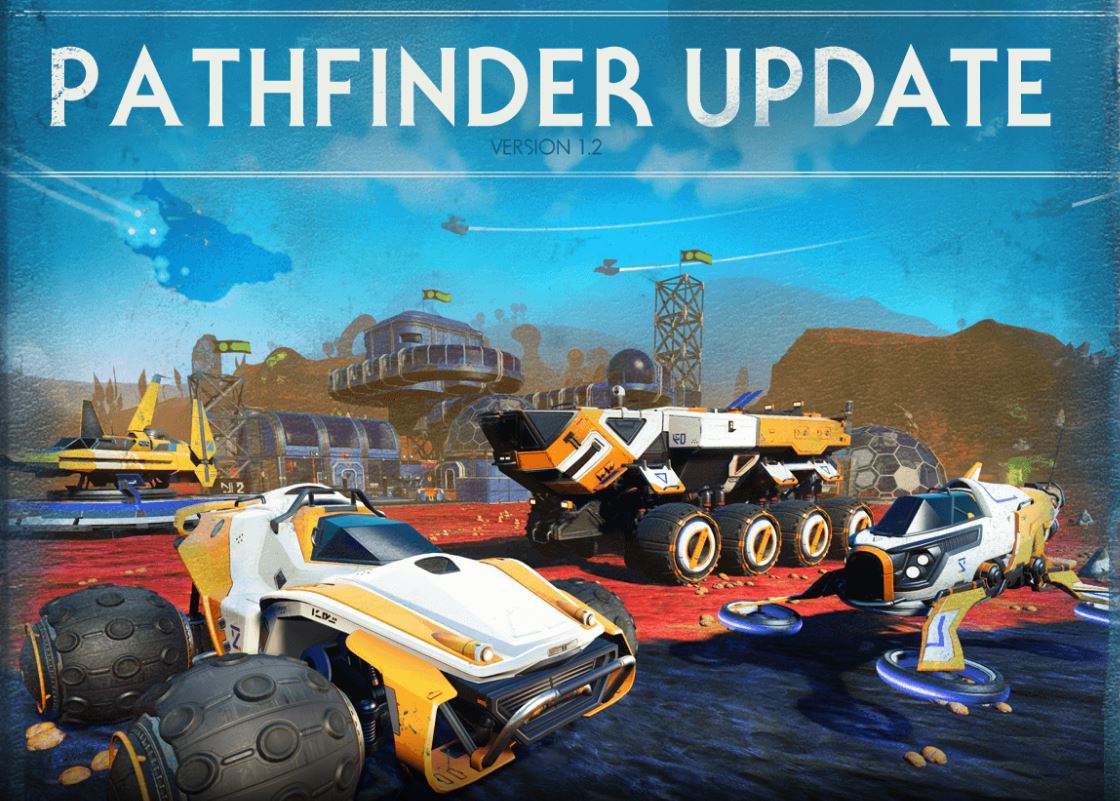 Path Finder Update
This update added more graphics options and improvements, online base sharing via Steam Workshop on PC, the ability to own multiple ships, new ship specializations, new vehicles to explore planet surfaces, racing, new shops, more base variety, new weapons, permadeath mode, photo mode, and various other improvements.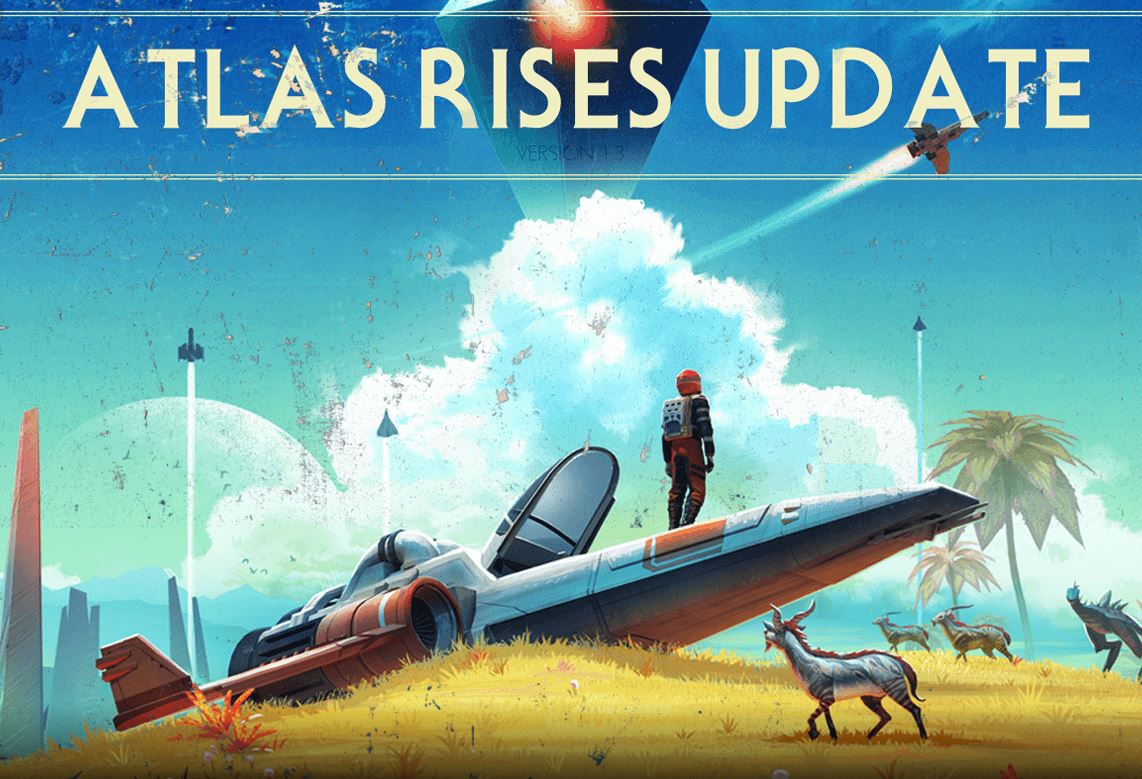 Atlas Rises Update
This update added a dramatically overhauled story, the ability to regenerate star systems, new types of worlds and biomes, crashed freighters, a better mission system, trading, a better analysis visor, more UI updates, more visual upgrades, terraforming/terrain editing, ancient portals to activate, better space combat, low flight assistance, rudimentary glowing orb multiplayer, new ship classes, and various other quality of life enhancements.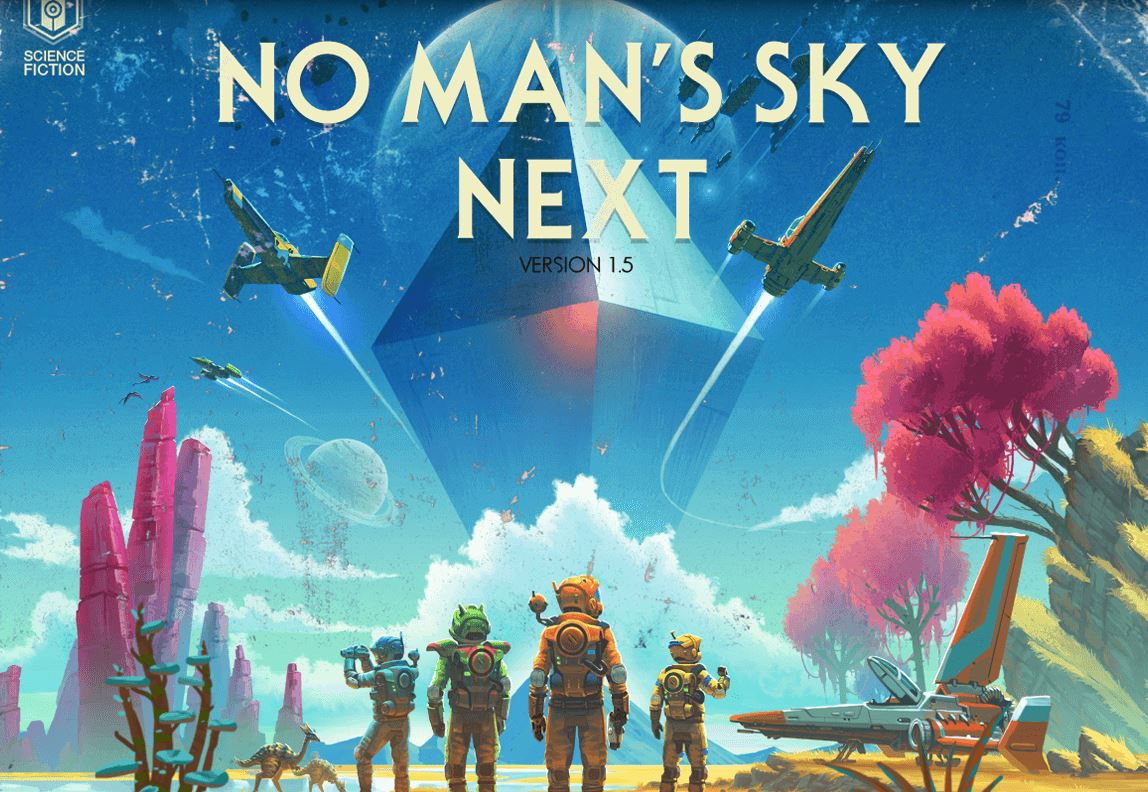 NEXT Update
This update finally added real multiplayer support, community contests, a better atlas website, expanded base building, third-person view, character customization options, better freighters, better crafting, procedural loot, more visor enhancements, better missions, more graphics improvements, another UI overhaul, flora and fauna updates, and better audio. This also launched the game on Xbox One for the first time.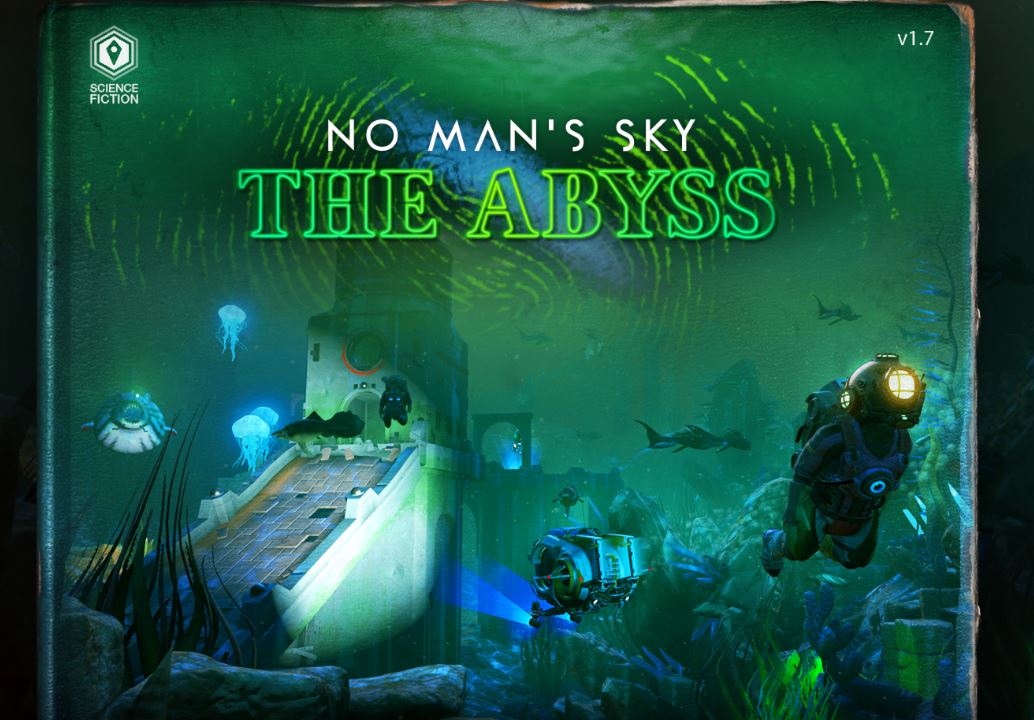 Abyss Update
This update is focused on underwater content and adds tons of unique creatures to the water's depth's, new resources below the surface, aquatic missions, sunken ships, new diving helmet, new underwater biomes, a submarine vehicle type, underwater base building, new ship options and enhancements, and various other fixes.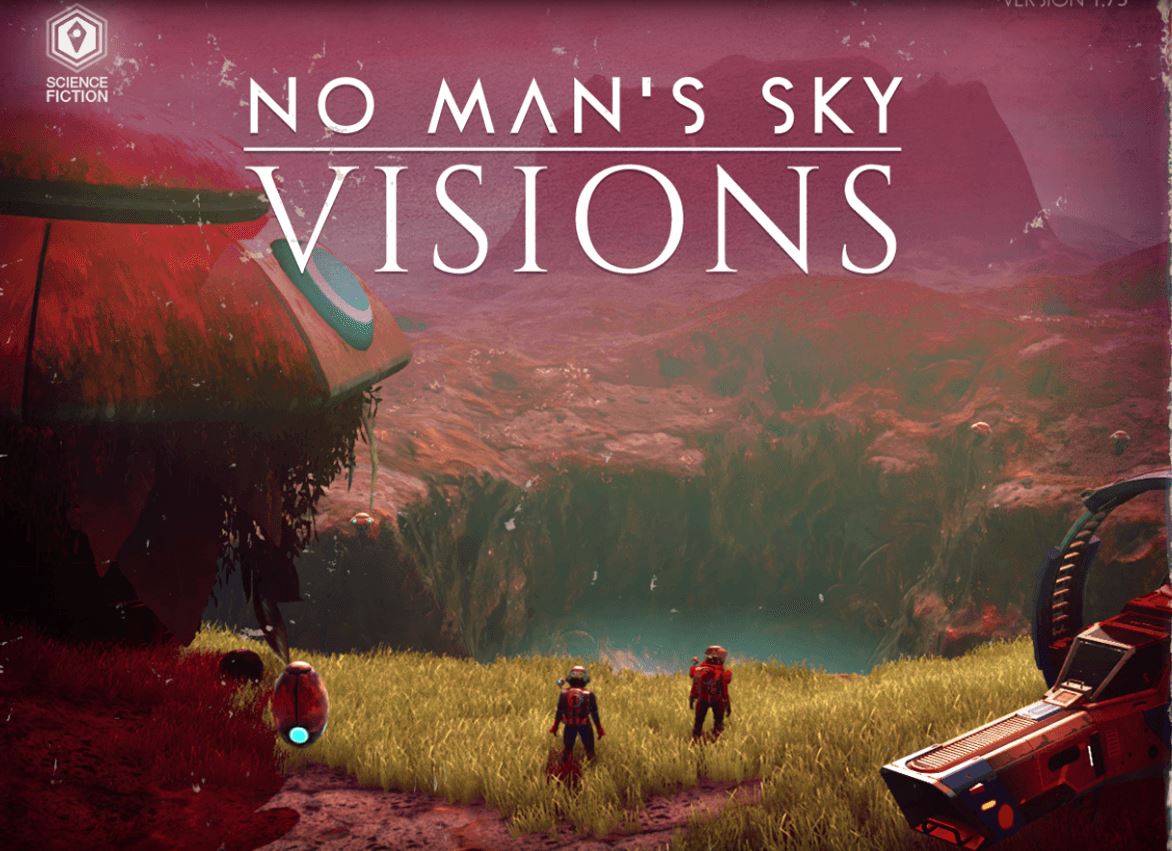 Visions Update
Finally, this update added more new biomes, more new creatures, more planetary diversity, water variation, more atmosphere types and effects, exotic trophies to collect, archeology-based content, salvageable scrap, storm cystals, sentient minerals, hazardous flora, community missions, and other various fixes.
How Will VR Work?
The entire game will be playable in VR from top to bottom, as I said earlier. This means that you can load up an old save and play in VR or start fresh. You can play with non-VR players too since the whole universe co-exists together.
It will function as if the game has always had VR support and if you've never played before you've got, quite literally, an endless amount of content to see.

No Man's Sky VR Release Date, Price, and Platforms
No Man's Sky is already out, but the Beyond update (which includes the VR support) releases on August 14. PSVR and all major PC VR headsets will be supported from that day and you can immediately jump into any existing save files inside of or outside of VR without problems. The Beyond update is also coming to Xbox One on the same date.
Right now No Man's Sky costs $59.99 on PC and $49.99 on PS4 and Xbox One, but is often discounted in sales. As of the time of this writing, it's 50% off on Steam and PSN for example until 8/21.
There will not be cross-platform support as far as we've heard, but hopefully that is on the roadmap for the future. That means all three platforms exist separately without overlap and you cannot play in VR together between PSVR and PC VR, however, you can play between non-VR and VR formats on the same platform.
---
Are you excited for No Man's Sky VR? Let us know down in the comments below!