Looking for some VR news out of Microsoft's E3 press conference today? This might be it.
The Gear VR version of Minecraft, Mojang's ever-popular world builder, will soon be supporting cross-play with other platforms such as Xbox Live and Windows 10. That's a pretty cool announcement unto itself but it was revealed in an extra-special way. An on-stage demo from the new feature was bolstered by a surprise appearance by none other than Oculus VR CTO and legendary videogame developer, John Carmack. Carmack appeared from the side of the stage already wearing a Gear VR and exploring his own world.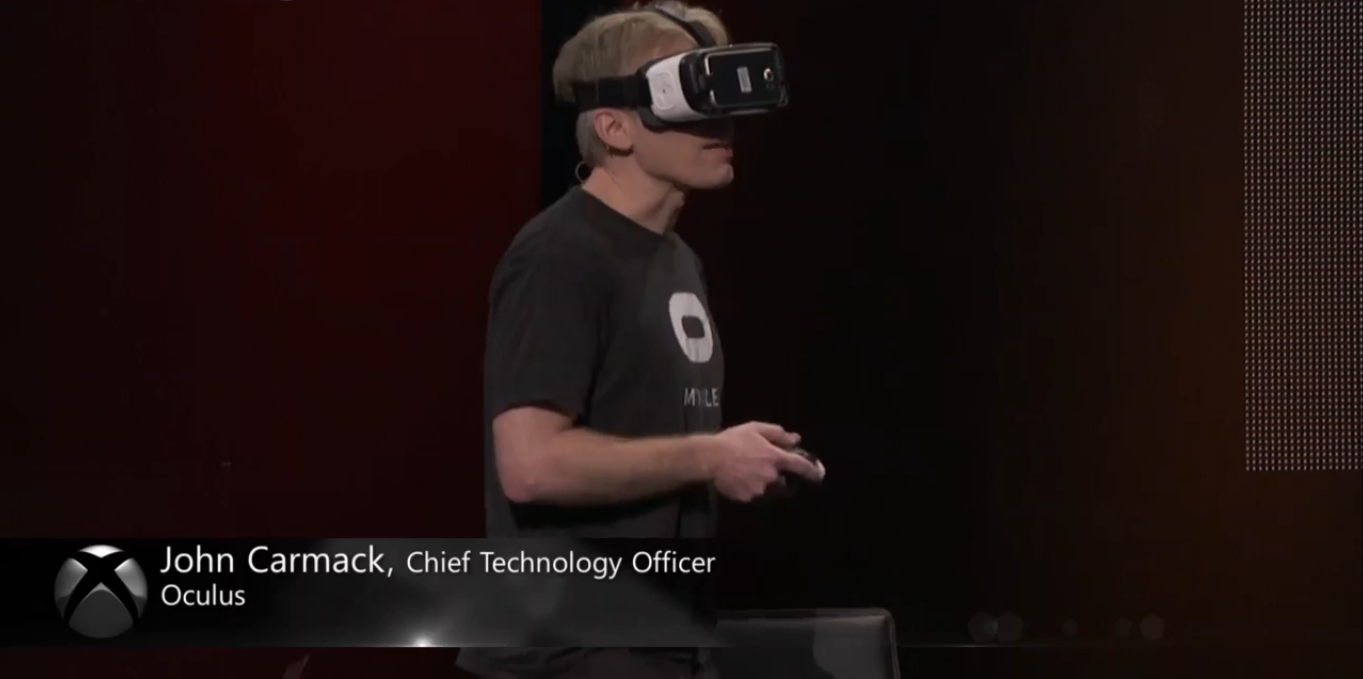 Carmack didn't stay long, but was able to talk about why this version of the game was so special to him. He was of course instrumental to brining Minecraft to Gear VR, though the game is also on its way to the Oculus Rift via the Windows 10 edition. No doubt we'll also be able to play cross-platform on the Rift, then, but we're still yet to learn when the support will actually be arriving.
Until then, we fully recommend the mobile edition of the game, which launched a few months ago and supports both full VR play as well as a big screen mode for those that are looking for a more traditional experience. Playing in VR with a controller is a little uncomfortable, though.
Minecraft is of course owned by Microsoft itself, and there are rumours that the company is looking to update its Xbox One console outside of the newly announced Xbox One S with an Oculus Rift compatible model. That would give the Rift a real leg up in the console market. No word on that yet, but Microsoft's press conference hasn't finished.
We might see a bit more VR news out of Microsoft's conference yet, then, so stay tuned.