There is a cinematic element to all three of Dreamscape Immersive's launch projects.
Alien Zoo is just like a trip to Jurassic Park. The Blu grows from its origins wowing VR early adopters in Vive and Rift headsets at home in 2015 and 2016. On Dreamscape's big stage, The Blu's underwater encounters with giants of the deep becomes an even more grandiose multiplayer adventure. The engrossing immersive effects make for indelible memories.
Lavan's Magic Projector: The Lost Pearl
Lavan's Magic Projector, though, is one of the best introductions to VR available in 2019 — though it may not be very kid-friendly.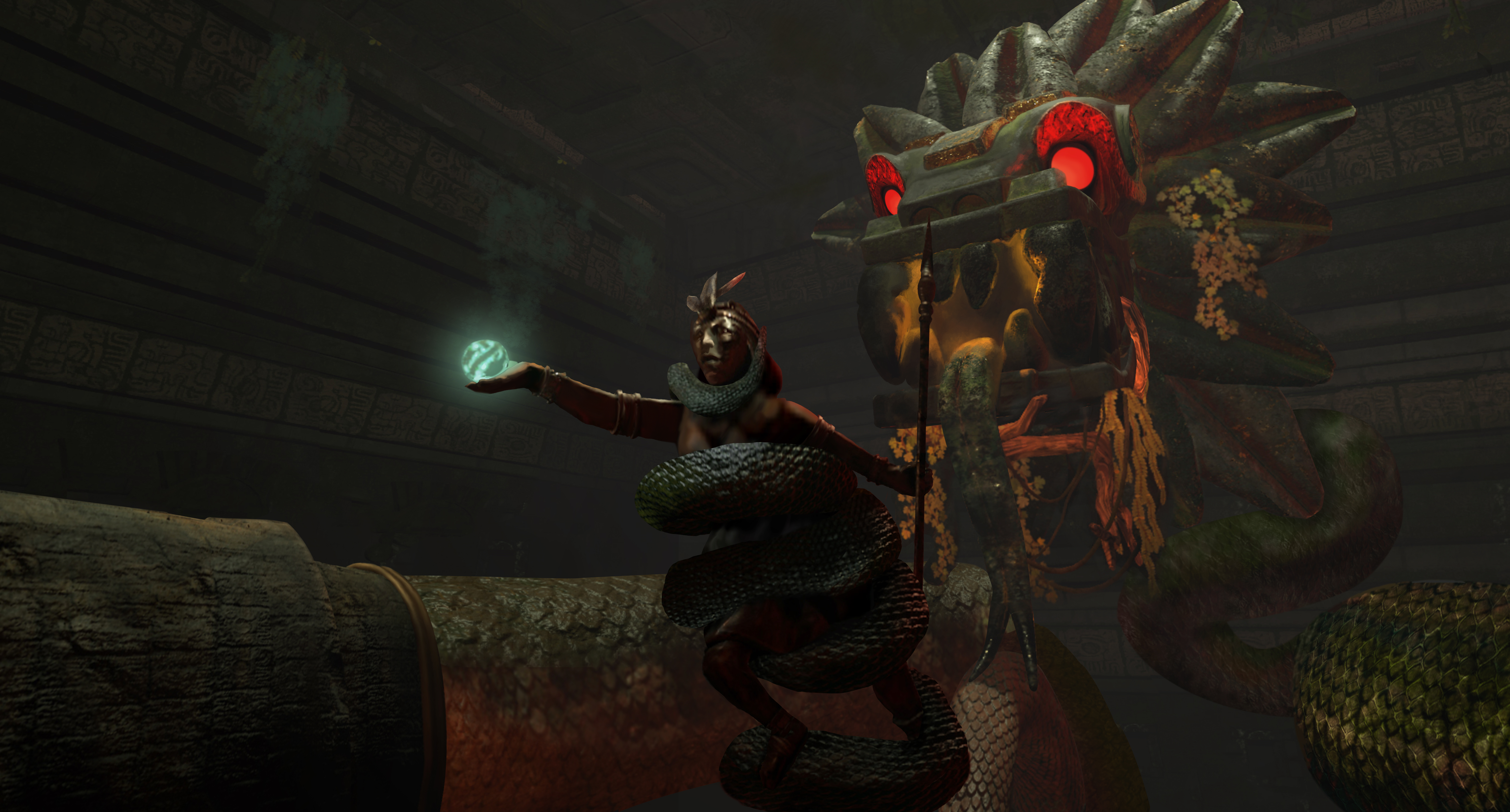 It was 2012 when the Oculus Rift Kickstarter first promised people could "step into the game." Seven years on most people at home only take a step or two in any direction while wearing an Oculus Rift or PlayStation VR headset. Excellent for Beat Saber, sure, but not for exploring large underground Indiana Jones-like temples.
The Dreamscape system uses five sensors. Two sensors attach to the back of the hands and two attach to the top of your shoes. A fifth is mounted to the top of the Oculus Rift headset. This system fulfills the promise of the original Rift in spectacular fashion with full body tracking. Magic Projector ticketholders take a step through a doorway much like the one Dorothy Gale took for the first time on the big screen more than 70 years ago.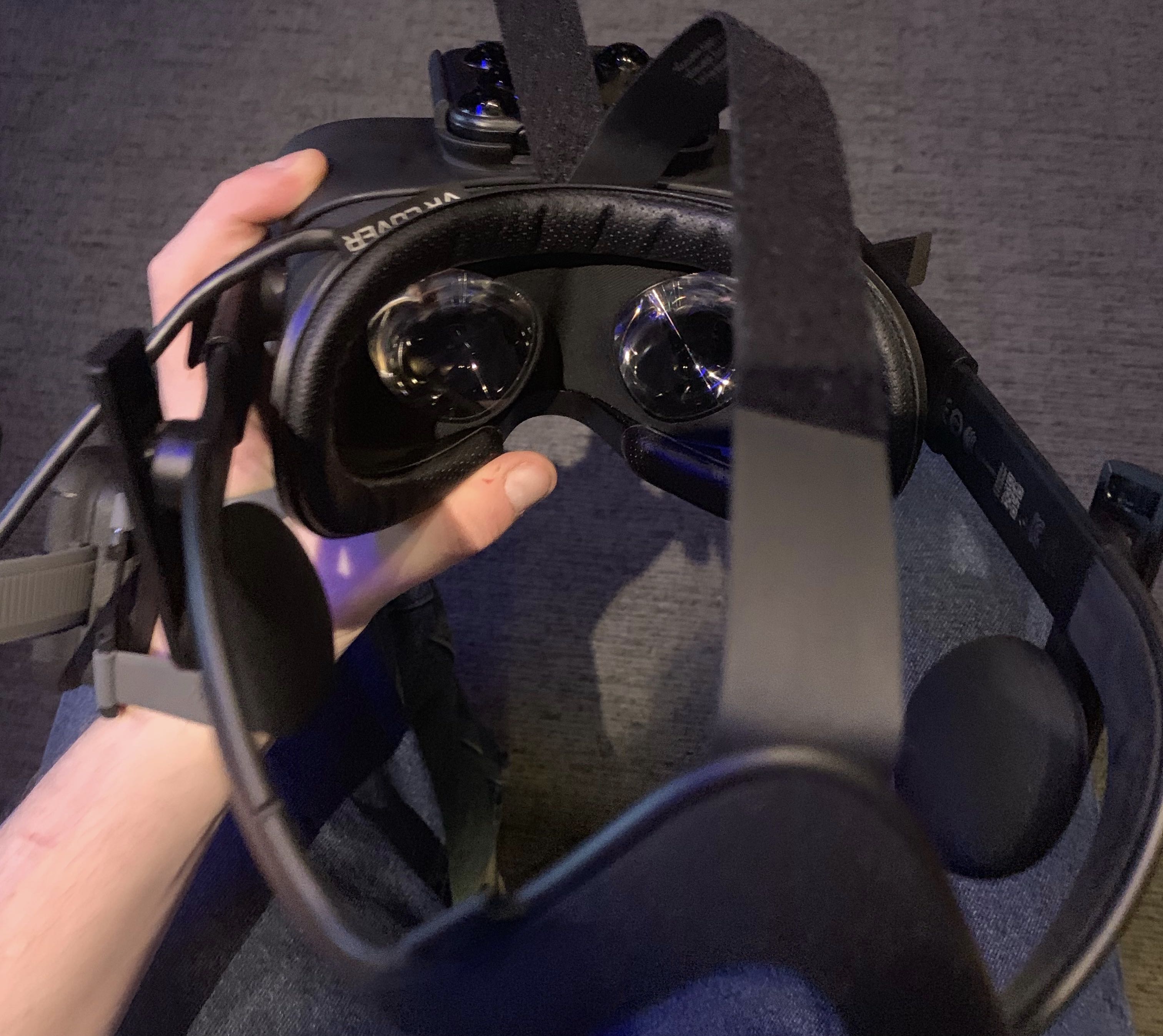 Stepping Through The Screen
Dreamscape launched a trial run early last year of Alien Zoo followed by a more permanent location at one of the highest end malls in the Los Angeles Area — Westfield Century City. The Blu, Alien Zoo and Lavan's Magic Projector are $20 per ticket and vary enough for each to feel surprising, even if you've seen the other two.
Here is the official description:
In 1936, American inventor Clarissa Lavan announced an invention that would change motion pictures forever – the Haptioscope, a projector that not only showed movies, but allowed you to enter into them. But on the night before its premiere, Clarissa mysteriously vanished, and her invention was lost to time. Until now. Dreamscape Immersive has rebuilt the fabled Haptioscope. Those brave enough to step into its unknown worlds, need only to turn it on.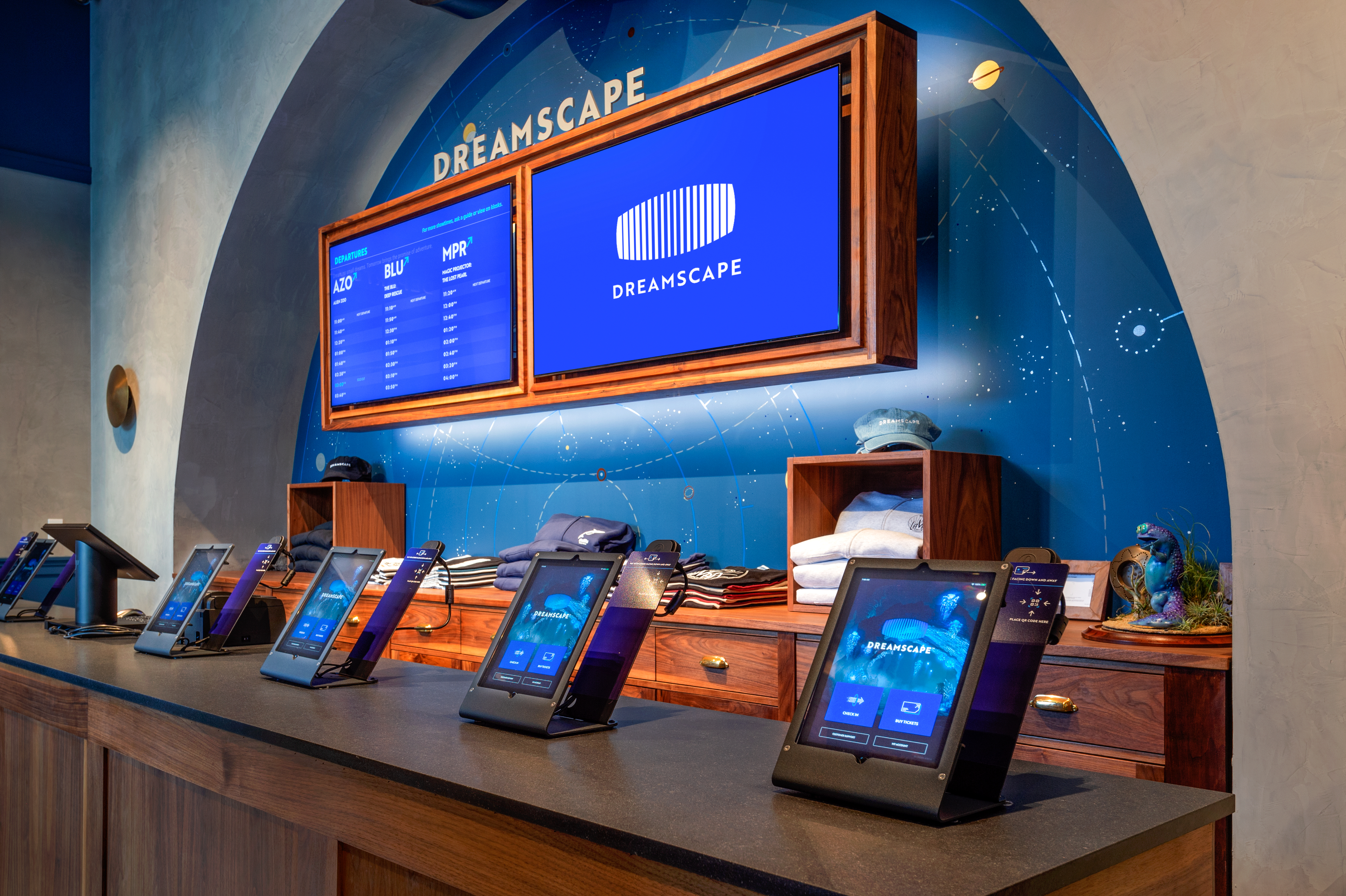 The entry to Dreamscape is a standard tablet-based onboarding process. Ticketholders need to sign the agreement and pick an avatar. Dreamscape sets an age guideline of at least 10 years old and 48-inches tall to participate. Unfortunately, none of the avatars are proportioned for children. That means a young girl joining us on our journey was proportioned and had features like an adult while bout half as tall as the rest of us.
Age Guideline
The Magic Projector's elements are potentially frightening to those stretching the age guideline.
The little girl who joined us held her guardian's hand and bravely followed her through the underground temple's traps. Both avatars were represented across a chasm, even holding hands. The avatar's size, emotionless appearance and incorrect proportions made her look like a trained monkey or hobbit. The girl's hands gathered up beneath her headset. It became apparent she was peeking out from underneath. Then she disappeared. One minute there were six of us in the underground temple. The next there were five of us. We finished the last few steps of the journey without the little girl.
We found her after the trip concluded. She seemed pretty sad because the experience stopped for her at some point.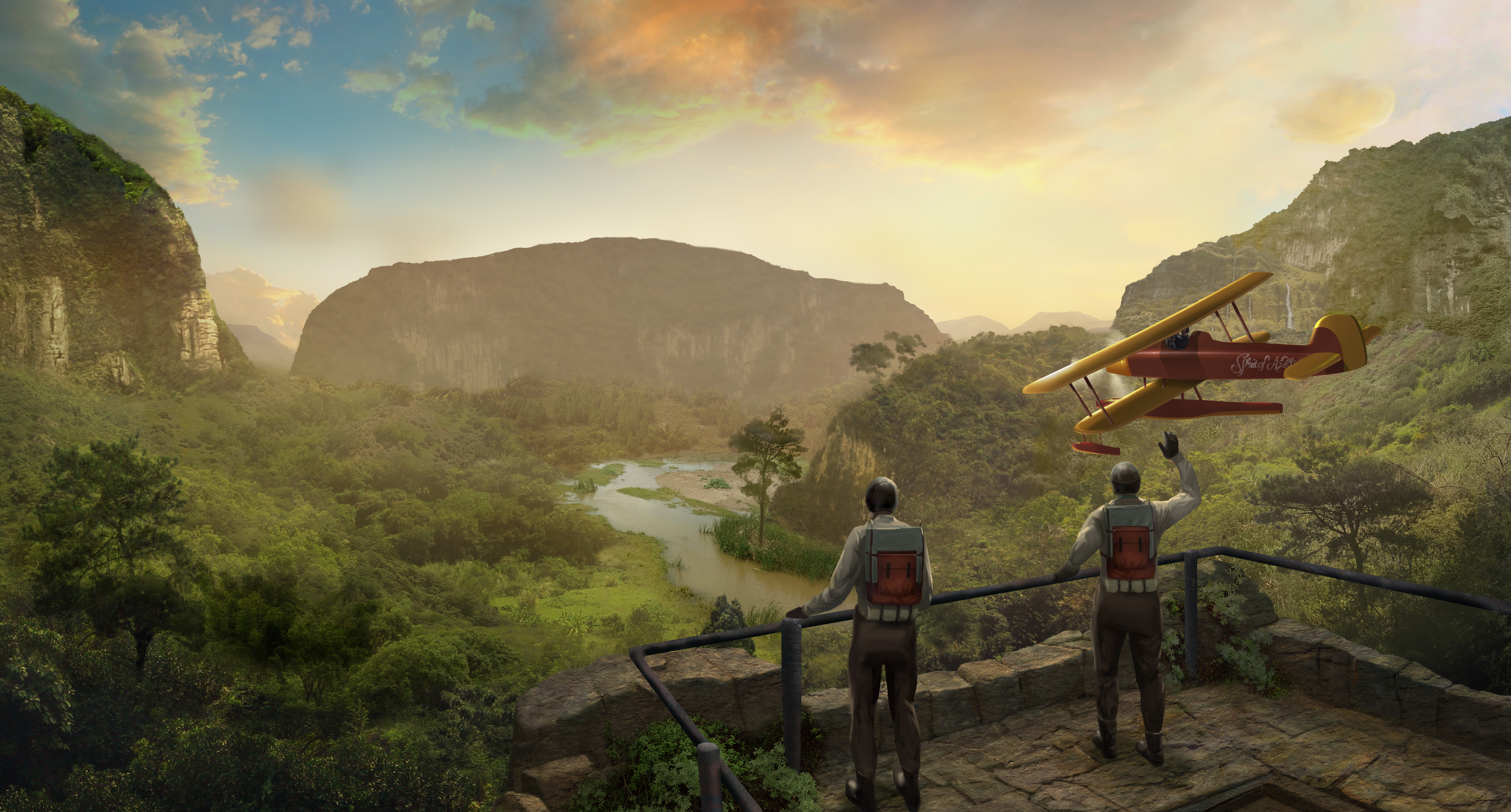 Dreamscape Pricing
Dreamscape's pricing is middle of the road when it comes to VR attractions. At one end there are VR headsets you can wear at Dave & Busters for a trip to Jurassic World, or on the back of a dragon, for about $5 per ticket. At the other end is The VOID selling $30-$35 per ticket for most visits to the universes of Star Wars, Ghostbusters, Wreck It Ralph and the haunted world's fair of Nicodemus. Spaces, which offers Terminator battles, goes from $20-$30 per ticket with matinee times at the low end.
Dreamscape Immersive is drawing people into its worlds for the first time when they enter through the door. That's different from The VOID, which usually depends on the lure of visiting well known dimensions for some of its appeal. Past Dreamscape's tablets is a seating area featuring artifacts from the worlds you'll be visiting. There are beverages and snacks to buy alongside merchandise. Overall, repeat visitors will find the atmosphere more inviting than other location-based VR attractions, with pricing right in the middle.
Dreamscape Immersive is clearly inspired by cinema but provides something entirely different from it. While The Blu and Alien Zoo are fun trips as well, Lavan's Magic Projector is the perfect transportation device and a powerful introduction to VR for those ready for its slightly scarier elements.