TechCrunch is reporting Facebook's leadership chose not to pursue former Oculus CEO Brendan Iribe's "complete redesign" of the Oculus Rift in favor of a "Rift S" that could arrive in 2019 and would likely feature a tracking system similar to the one on Oculus Quest.
The narrative TechCrunch writer Lucas Matney is reporting across two stories suggests the Oculus co-founder is leaving Facebook "partially" due to "decisions surrounding the cancellation of a next-generation" project with the code name of "Caspar."
In its place will be a project "possibly" called the "Rift S", according to Matney's reporting, which includes a "minor" upgrade to resolution.
We know a lot of our readers were hoping for dramatic resolution upgrades and wireless in the next version of the Oculus Rift, but frankly what's being described is exactly what we expected Facebook to pursue in a follow-up to the PC-powered Oculus Rift — something slimmer, lighter, easier to set up and works on at least as many PCs as the first generation.
Facebook's VR leaders made clear at OC4 they believed four wide-angle cameras at the corners of a headset would provide the field of view needed to track controllers a majority of the time.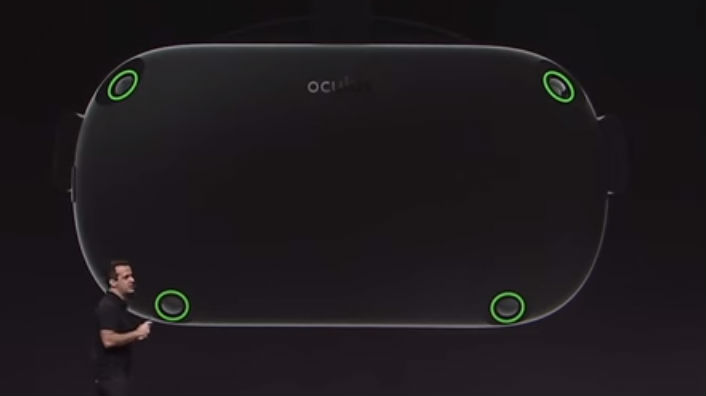 Placing that same Insight tracking system on the Oculus Rift will make it dramatically easier to set up a Rift. In fact, such a next generation Rift could even be used tethered to a backpack PC for the first time without any additional equipment. That's been impossible with Rift's current tracking system, which relies on specialized cameras placed around the room and wired by USB back to the PC.
Questions still remain, however, about whether the Insight tracking system will work well enough for all Rift developers.