Great news for fans wanting to check out the latest Saturday Night Live clips or binge watch the first season of The Path. The Hulu VR app is now available for Oculus Rift. It will feature 30 pieces of original VR content that users can access, regardless of whether they have a Hulu subscription.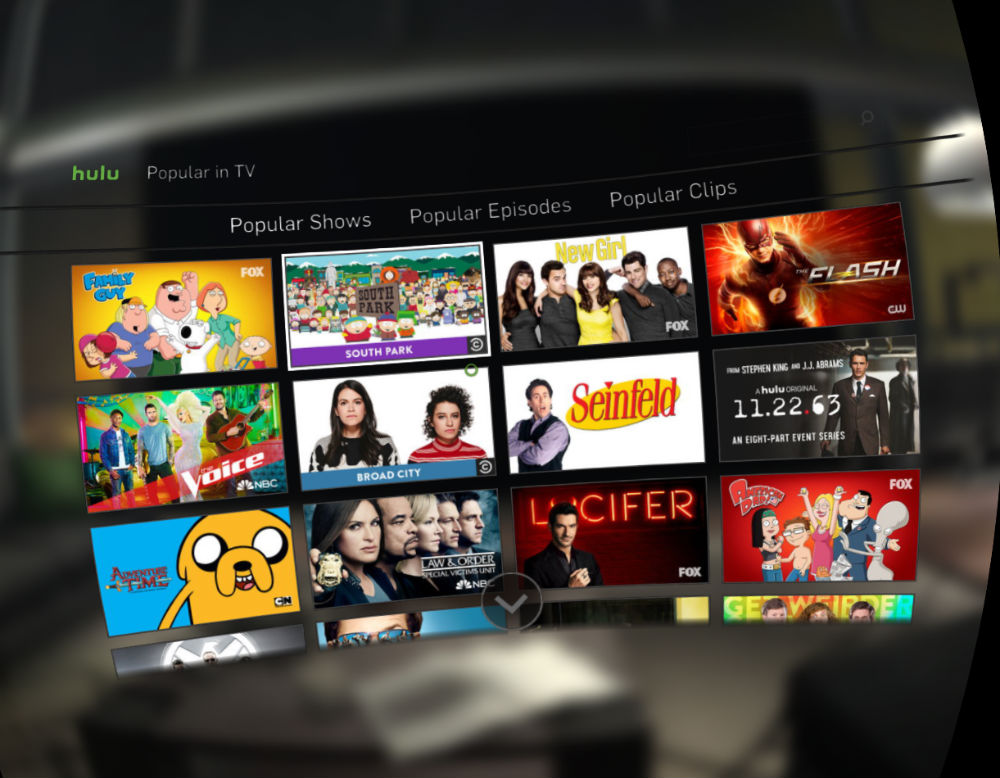 The Hulu VR app has been available for Samsung Gear VR for a couple of months. Hulu subscribers can watch shows in 360-degree environments, like a private movie theater or secluded beach, as well as access VR content, like 360-degree shark clips or a boxing match. There are also plans to add virtual reality concerts, thanks to a partnership with LiveNation.
Hulu is launching the Oculus Rift app with a new virtual environment dedicated to the Syfy series 12 Monkeys. According to the press release, Hulu partnered with 12 Monkeys' executive producer and production designer to create the virtual environment and animations. The company says players will be "automatically transported to the iconic Temporal Facility, which houses the time machine." It's the first dedicated VR space for a TV show, and Hulu promises more could be on the way.
Hulu's work in virtual reality puts it ahead of Netflix, which is still hanging back from directly investing in the technology. Last month, Netflix CEO Reed Hastings told VentureBeat that Netflix has no plans to get involved with making VR content at this time, because he doesn't think the technology is well-suited for binge watching videos. Currently, there is a Netflix VR app for Oculus Rift and Samsung Gear. It recreates a living room to watch shows in, but none of the programs are in HD.
Hastings does bring up a fair concern about whether binge watching TV shows is healthy in virtual reality. Current health and safety guidelines for the Oculus Rift warn users of possible side effects from long-term use, including dizziness, nausea and, in rare cases, seizures. The effects are mostly listed as temporary, but some researchers are looking to do more study on long-term VR use to determine other possible risks.
Disclosure: Hulu is one of the sponsors of tonight's Upload VR E3 party.