When HTC's Vive Pro starts shipping next month it will arrive as a standalone package. That means you'll get the headset, but not the SteamVR base stations to track it nor the motion controllers to interact with VR itself. The package is very much designed for existing Vive owners, then, but HTC is providing options for those that aren't.
A Vive Pro Accessories Starter Kit can be found on the official online Vive Accessory Store right now. We couldn't find the kit listed on the main page but, once we added a Vive Pro to our basket it appeared in the Recommended Products page. Judging by the icon next to it, the kit offers both base stations and controllers for a discounted price of $450.47.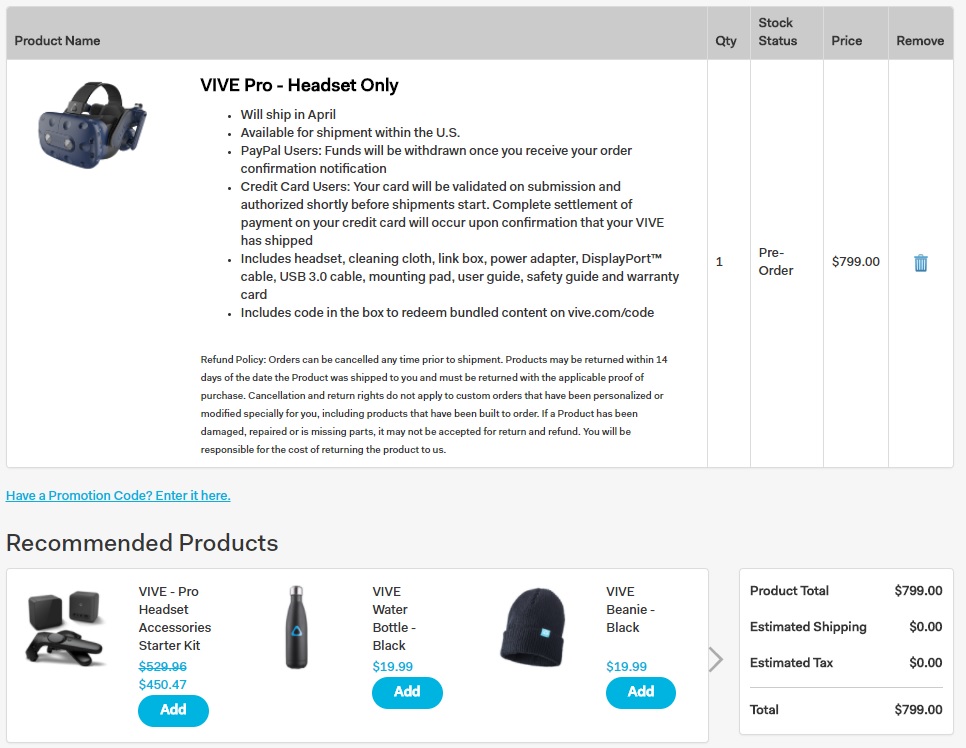 We've reached out to HTC to confirm what's inside the kit. A single controller would cost you $129.99 on the Vive Store while a base station goes for $134.99. A pair of each bought separately would cost you $529.26. so you're saving about $70 overall. That said, the Vive Pro itself is $799, taking the all-in price to about $1250, which is easily the most expensive price we've seen for any home VR system just yet.
You also might want to consider a few other options before you get your wallet out. Firstly, $450 is just $50 less than the original Vive bundle, which includes all of this, a Vive headset and a free copy of Fallout 4 VR, so it may be the better bundle to buy. Perhaps more importantly, though, HTC will be releasing a full Vive Pro set later in the year that includes updated controllers and the next iteration of the base stations, which can support more than two sensors and a wider room-scale area. In other words, unless you're made of money, it's a bad idea to buy a Vive Pro from scratch right now.