Microsoft unveiled the second generation of its standalone HoloLens AR headset at a press conference in Barcelona, Spain.
HoloLens is a self-contained standalone augmented reality headset. It consists of see-through optics which seem to project virtual images into the real world. HoloLens 2 features enhanced field of view, "fully articulated hand tracking" and better comfort overall, according to Microsoft.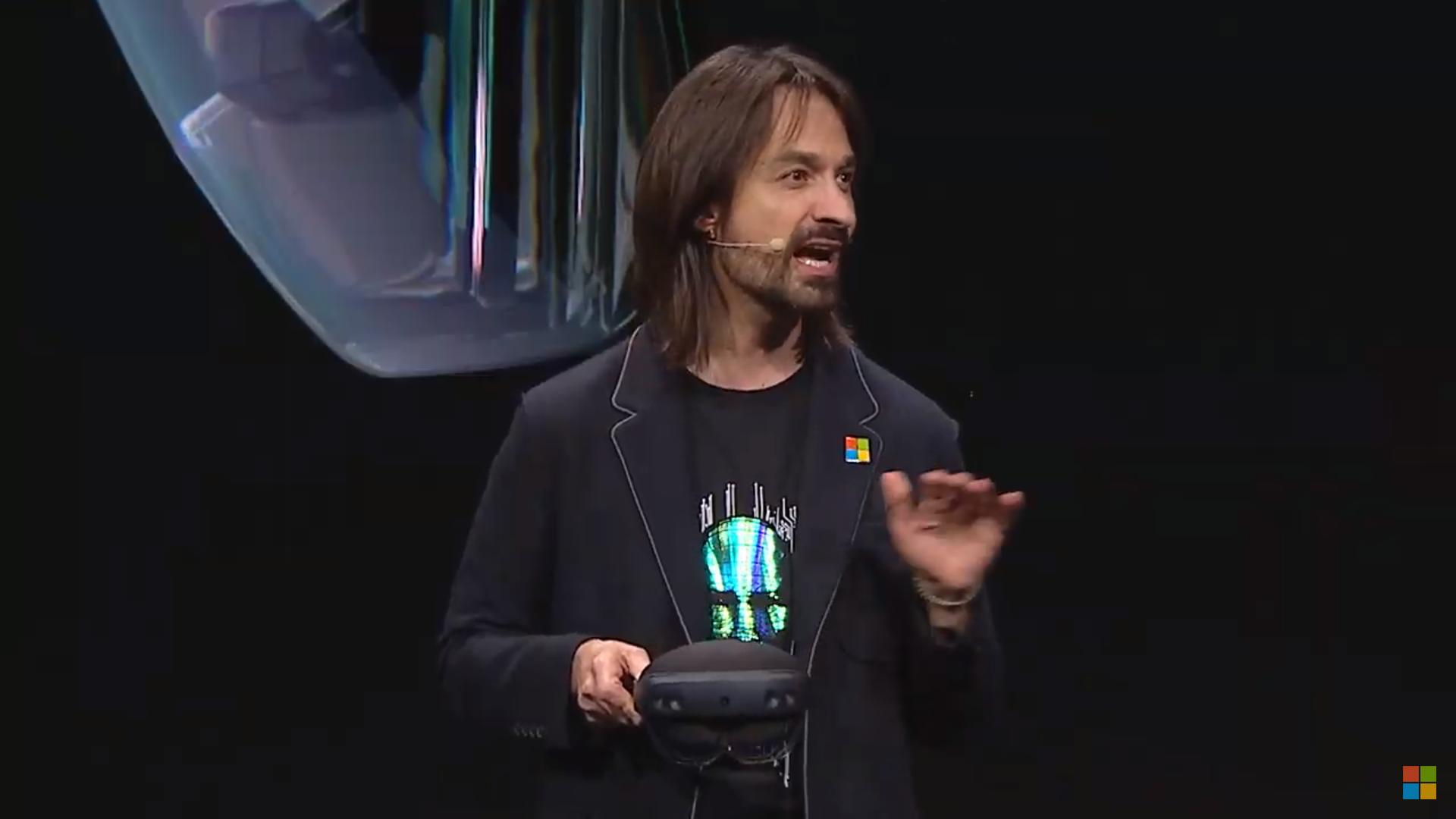 This story is developing and we'll update as we get more details.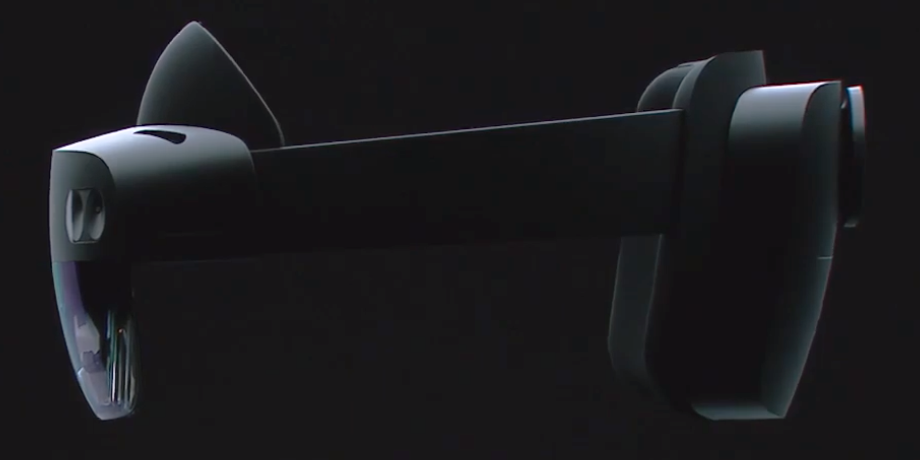 The headset also appears to have a useful flip-up feature. On-stage demonstrations for the headset showed responsive digital panels which responded to the proximity of hands in dynamic ways. The panels seemed to invite users to interact with them. The on-stage demo also showed individual finger tracking.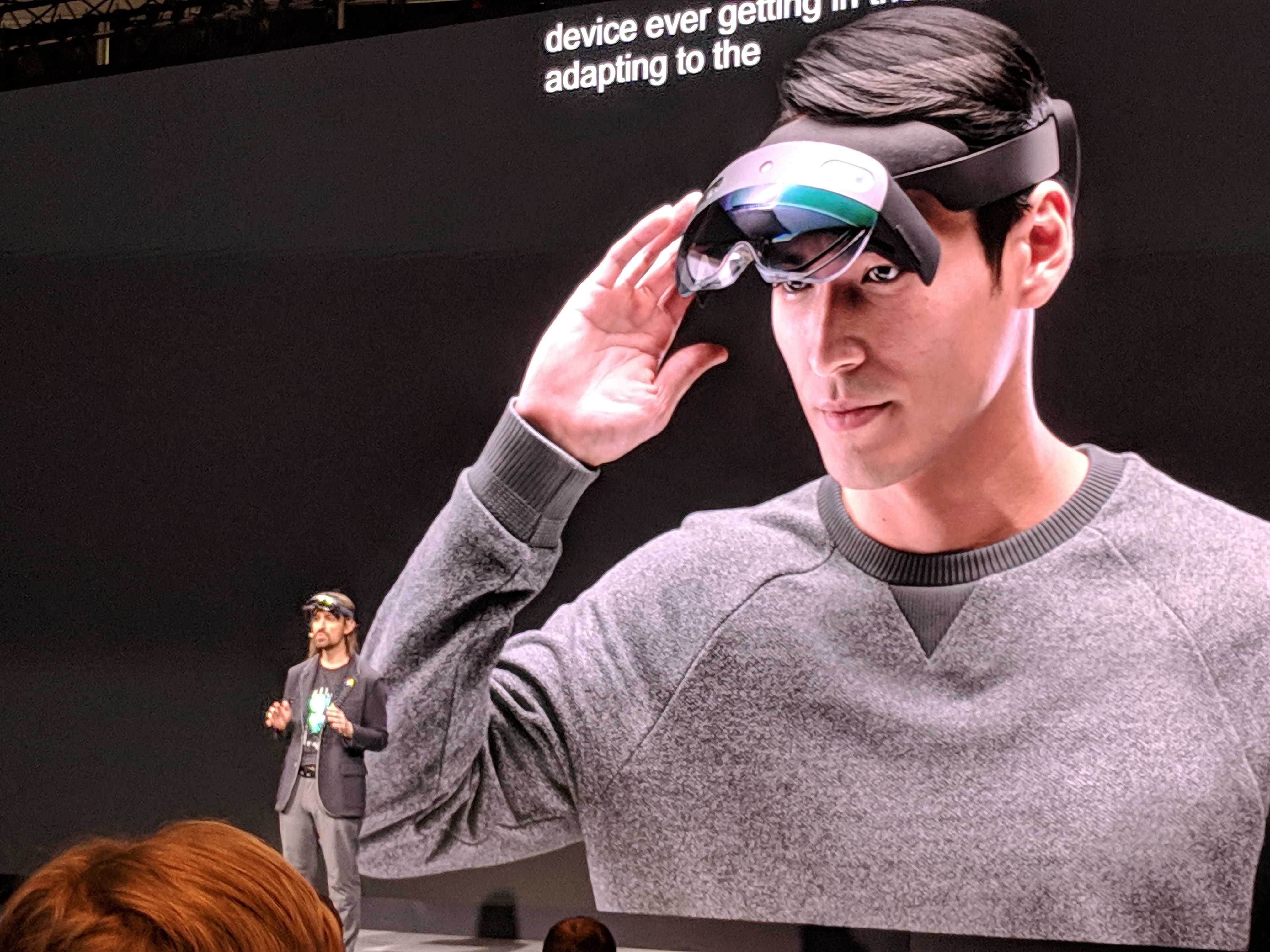 Microsoft showed avatars which could mimic real-world movements as well as interactions that spanned voice commands and phones. Altogether, the demonstration offers a hint of Microsoft's vision for enabling shared mixed reality experiences spanning a variety of devices.
The new headset was announced alongside a new Kinect depth sensing kit, called Azure Kinect DK, available now for $399. Epic Games CEO Tim Sweeney took the stage with Technical Fellow Alex Kipman saying that his company will support Microsoft's HoloLens strategy "as an open platform."
The Enterprise Edition of the headset is $3,500. There is a pre-order site live now and it is also available for $125 per month, according to Microsoft.
Here are some of the specifications as listed by Microsoft:
Optics: See-through holographic lenses (waveguides)
Resolution: 2k 3:2 light engines
Holographic density: >2.5k radiants (light points per radian)
Eye-based rendering: Display optimization for 3D eye position
Hand tracking: Two-handed fully articulated model, direct manipulation
Eye tracking: Real-time tracking
Voice: Command and control on-device, Natural Language with internet connectivity
6DoF tracking: World-scale positional tracking
Spatial mapping: Real-time environment mesh
Mixed reality capture: Mixed hologram and physical environment photos and videos
SoC: Qualcomm Snapdragon 850 Compute Platform
HPU: 2nd generation custom-built holographic processing unit
WiFi: 802.11ac 2×2
Bluetooth: 5.0
USB: USB Type-C
Camera: 8MP stills, 1080p30 video