I jumped in surprise within 30 seconds of entering The VOID in Las Vegas. I was cowering in fear just a few minutes later.
Out of the corner of my eye I saw something rush toward me. I heard it coming closer as I pointed my head down and closed my eyes. I waited for it to pass.
Then I felt something dig into my shoulder.
A powerful chill moved down my spine and throughout my body. I crossed my arms to rub the goosebumps and tried to laugh off the feeling something had grabbed me. I remembered earlier, when I was getting strapped into the headset, I was looking down at my vest and reading the word "Rapture" upside down. Of course — it was The VOID's haptic vest.
When The VOID upgraded to Rift-level visuals last year I drove out to Utah to experience it. I was impressed with their walk-around system and environmental effects, though both Ghostbusters and Star Wars experiences from The VOID invite comparisons to forms of 2D entertainment. Is around $33 per person in The VOID worth the price in comparison to $15-20 per person for a two-hour movie? Or $60 for a new video game with 10 or more hours of content to play?
The VOID's first public VR experiences draw people to venues with the promise of stepping into a world made famous on the big screen. In places where there are VOID locations like Downtown Disney and The Venetian there's a built-in audience of people ready to pay some money to visit another world for a bit. And, in each of the first public VOID attractions, you hold a gun in your hands to defend yourself. It is a bit of security in Ghostbusters, for example, when spirits are ready to rush at you. These guns, though, tend to limit interaction while inviting comparisons to first-person shooter games.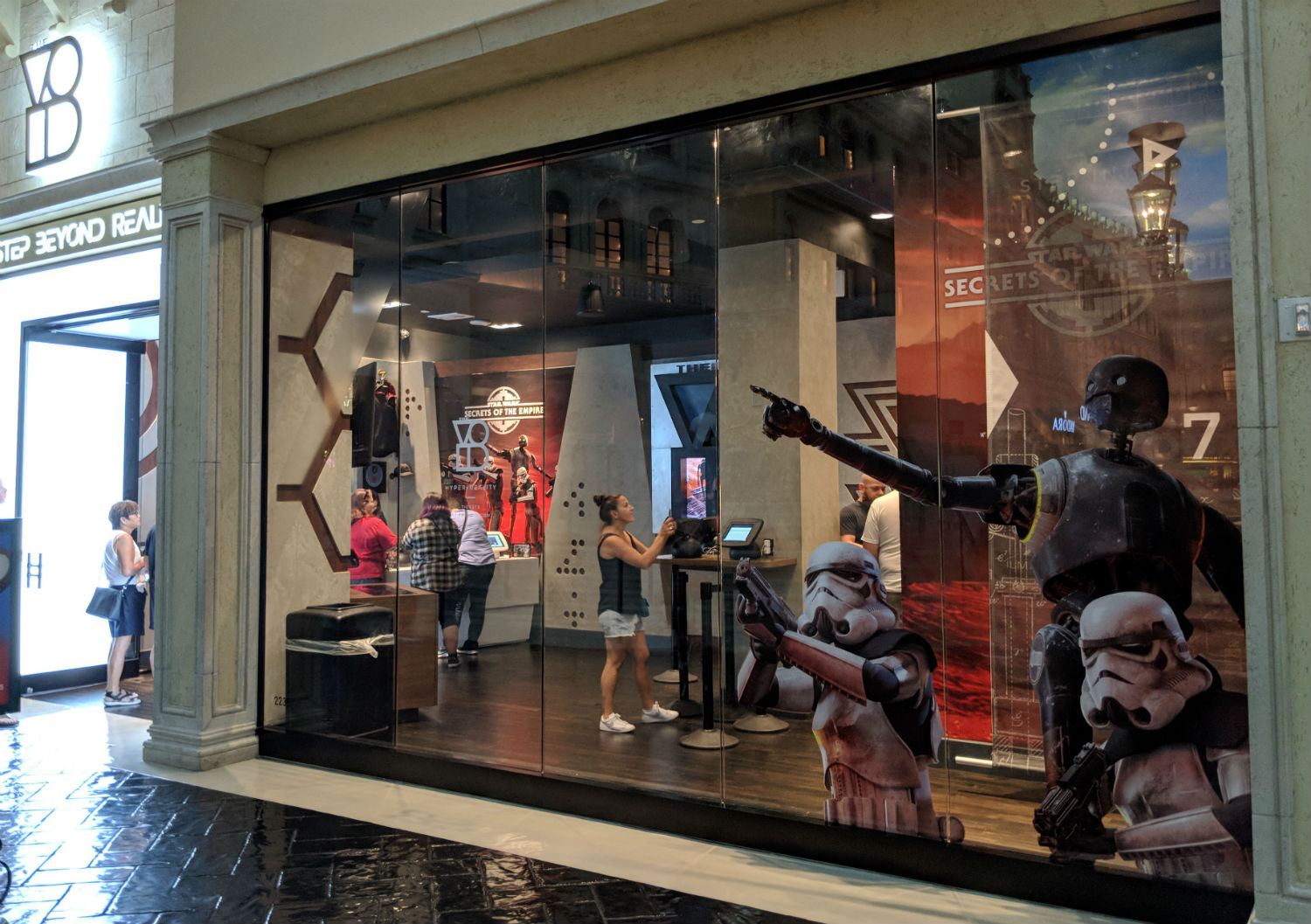 It is much harder to make comparisons to 2D forms of entertainment with Nicodemus: Demon of Evanishment when you naturally use your hands to interact with the world while exploring a haunted building. The only comparison I can make to a video game is the setting in the late 1800s at an abandoned world's fair is a bit like stepping into Rapture or Columbia from Bioshock. According to The VOID, co-founder Curtis Hickman helped develop the story (built in partnership with Ninja Theory) and found inspiration in a love for haunted houses.

I want to describe a specific moment in my recent trip to The VOID that would be a major spoiler, so skip to the next paragraph to avoid. In one of the rooms there are three dioramas without power. At the first diorama on the left side of the room I spotted something glowing. Sitting on a shelf at the front of the diorama there was an outline of a hand glowing in red. Since it was just me alone — I laughed a bit and put my hand on the shelf. A little mechanical executioner wielding a big axe emerged from a door at the back of the diorama and started sliding over to my hand. I snapped my hand back from the shelf. The executioner stopped moving. I laughed to myself and looked to my right. There were giant black fingers tightly gripping the side of the diorama. I shook again. Something was watching me. The fingers released their grip and disappeared back into the darkness. Then I encountered one the scariest sensations I've ever had placing my hand back on the shelf at the mercy of the tiny mechanical executioner.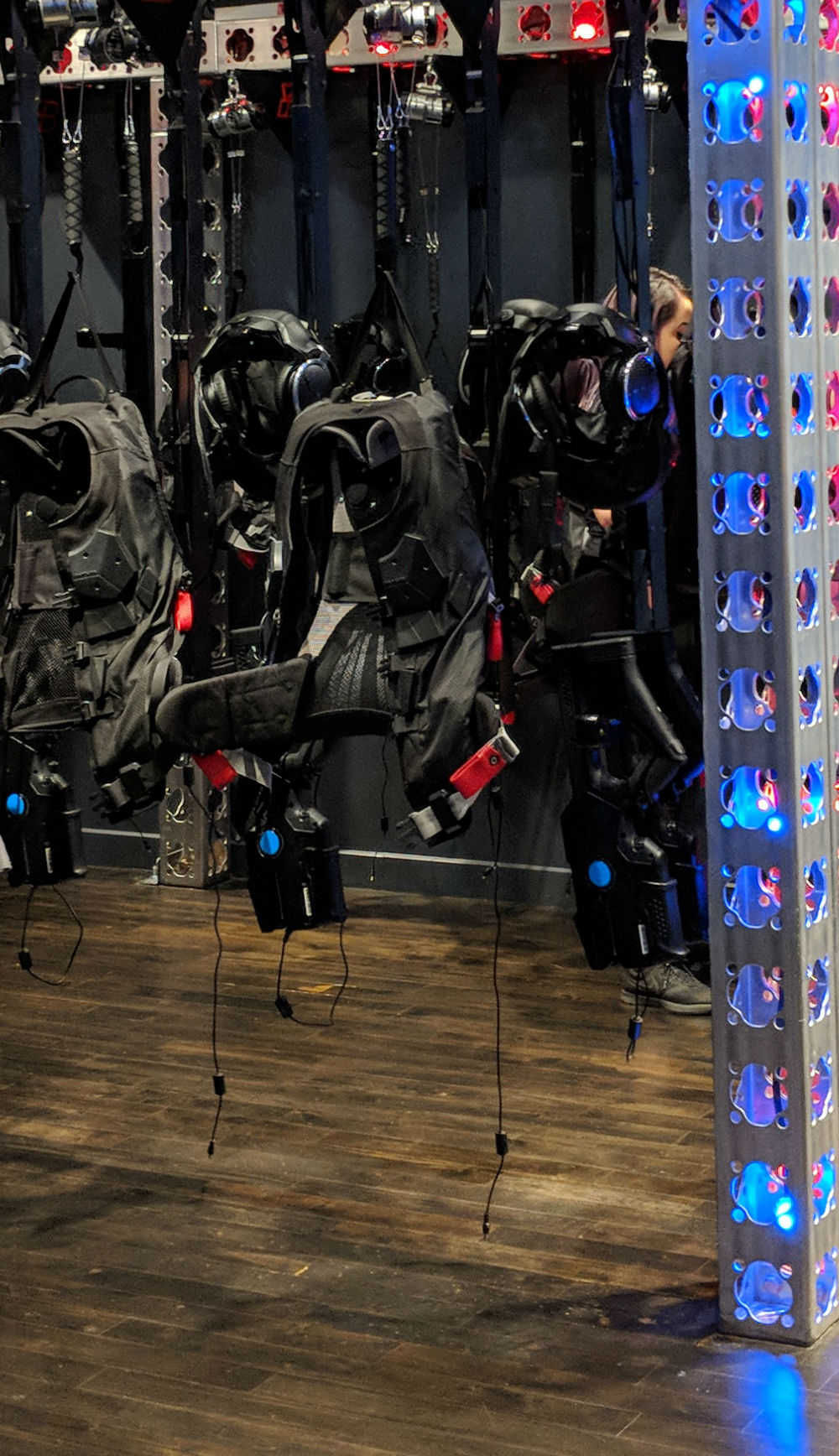 I really didn't want to let the Nicodemus touch me after my first encounter. My typical strategy of standing in place and waiting for the monster to pass wouldn't work, so I had to keep opening my eyes and glancing around for the monster in order to stay away. There was no escape.
A wide range of VR attractions are rolling out worldwide and The VOID's Nicodemus leads the way into high-end VR horror. Dave & Buster's restaurants just launched an impressive Jurassic World attraction which costs just $5 for an intense five-minute action-packed experience. The VOID suggests its experiences last around 30 minutes from when you've checked in, but that time includes watching an introductory video and strapping into and out of the headset. Actual time experiencing another dimension is some fraction of that half hour. That means The VOID tends to fall far above the $1-per-minute rate that some companies are using as a guide for VR attractions. There's also a vague sense in experiences from The VOID that you're being moved along without too much time to solve puzzles or enjoy the scenery. With Nicodemus, though, moving to a new room at least takes your mind off the dark corners in your current space.
The VOID again shows off its industry-leading capabilities with this haunting ride. The startup is operating at an unmatched scale to produce truly visceral reactions through haptic and environmental effects. Come Halloween, VOID locations offering tickets to this experience will offer an incredible scare. For now, Nicodemus: Demon of Evanishment is only available in Las Vegas.