Google's Daydream platform for mobile VR may not be here for another month or so, but the company has already launched one of its first apps.
Daydream Keyboard is now available to download from the Google Play Store for free, though it obviously only works with Daydream ready smartphones, none of which are available yet. This isn't your standard app, either, as it actually opens within other applications to present a virtual keyboard that you can type on by pointing at letters with the motion controller. It's an essential install; some Daydream apps won't work without it. It's not the most exciting application, but it is an exciting sign that Daydream is almost here.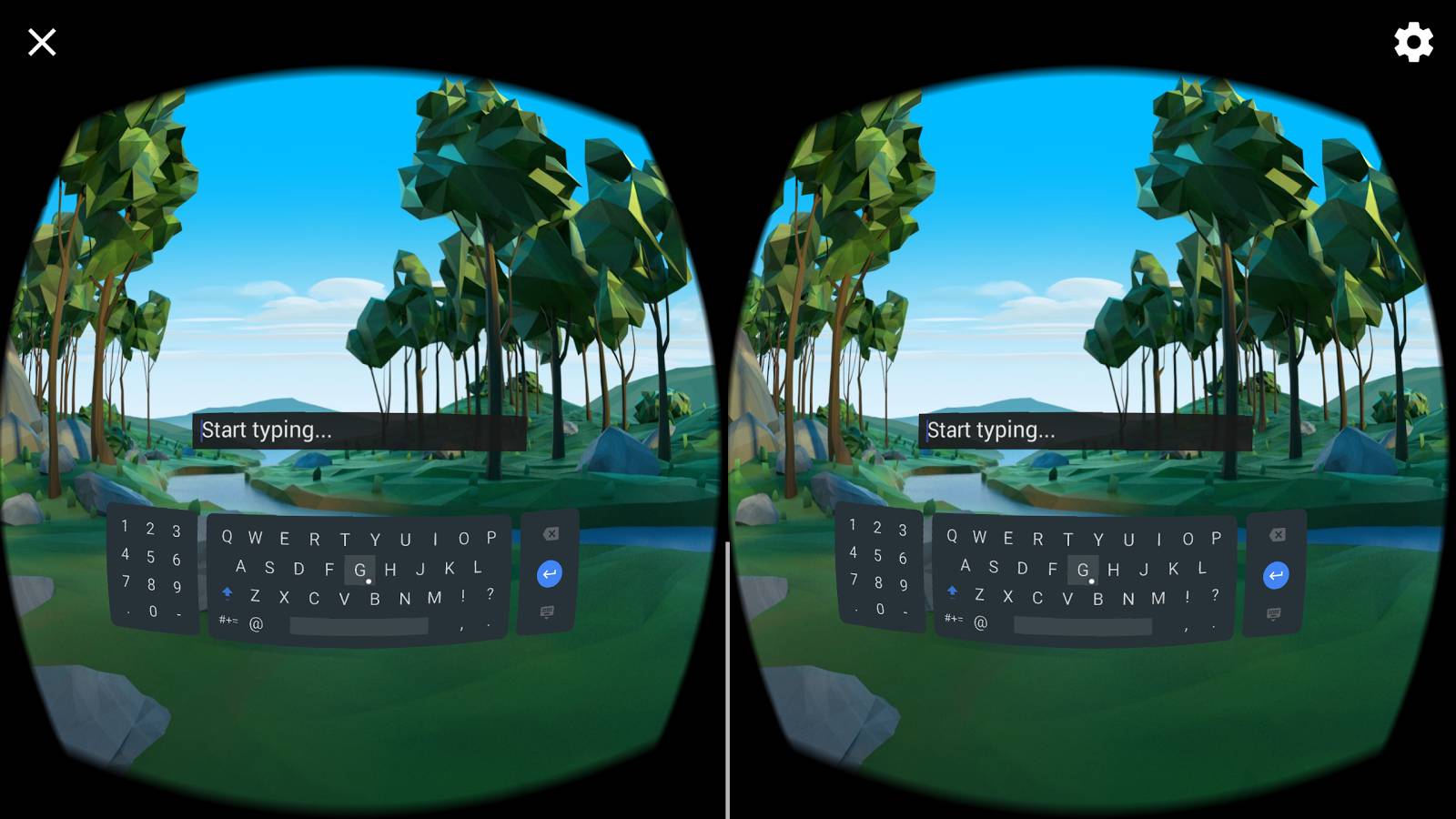 What it doesn't signify, however, is that Google is working on any productivity apps for Daydream right now. Though a keyboard would be an essential tool for such an app, company VP of VR Clay Bavor recently explained to us that VR in general still has some way to go before such apps are viable.
There are plenty of other compelling games and experiences on the way to Daydream, though. Google has lined up exclusive deals for top tier content like Gunjack 2: End of Shift, and a new experience based on J.K. Rowling's Fantastic Beasts and Where to Find Them. Staple apps like YouTube, Maps, and more that already support Google Cardboard will also be coming to the platform.
Seeing these sorts of apps launch before the ecosystem itself is available isn't out of the ordinary; releasing them ahead of time likely helps Google to manage and test its products.
The first Daydream ready phones, Google's Pixel and Pixel XL, should be releasing very soon, and the company's own VR headset, Daydream View, will be going on sale in November for $79. After their release we're also expecting to see Daydream ready phones and headsets from the likes of Samsung, Huawei and many others.