The studio behind popular strategy games Age of Empires II and Defense Grid 2 VR (Review: 8/10) have found success in the genre before, but now Hidden Path Entertainment is developing a brand new title for VR headsets. We went hands-on with the new game, Brass Tactics, at GDC 2017 and found a fun new approach to a classic genre in VR.
The core vision behind real-time strategy game Brass Tactics comes from Age of Empires 2 lead designer Mark Terrano, who is founder and chief creative officer at Hidden Path. The VR version of the studio's earlier Defense Grid 2 converts the intricate battlefields of the traditional tower defense game into a highly detailed tabletop diorama that can be explored up close. It is immensely satisfying to see these kinds of rich and bustling miniature worlds floating in front of you. Games like Landfall (Review: 8/10) from Force Field continue to push these kinds of miniature-scale games forward in VR. Both those titles, however, are built for gamepads. While we rated each as being great, you can only do so much with that interaction approach in VR. This is where Brass Tactics comes in, which uses Oculus Touch controllers to let you control its clockwork mechanical units.
UploadVR Games Editor David Jagneaux and I initially commanded our armies from opposite ends of a very large battlefield spread across the surface of a table. The height of the table can be adjusted by pressing grip buttons on both controllers and raising or lowering them.
To move, all you need to do is press the grip button on one hand and pull. It took a minute to get acquainted with this approach of getting around but I found it very responsive and comfortable. In just one play session I was getting good at skimming across the surface of the map to move from spot to spot with a single tug.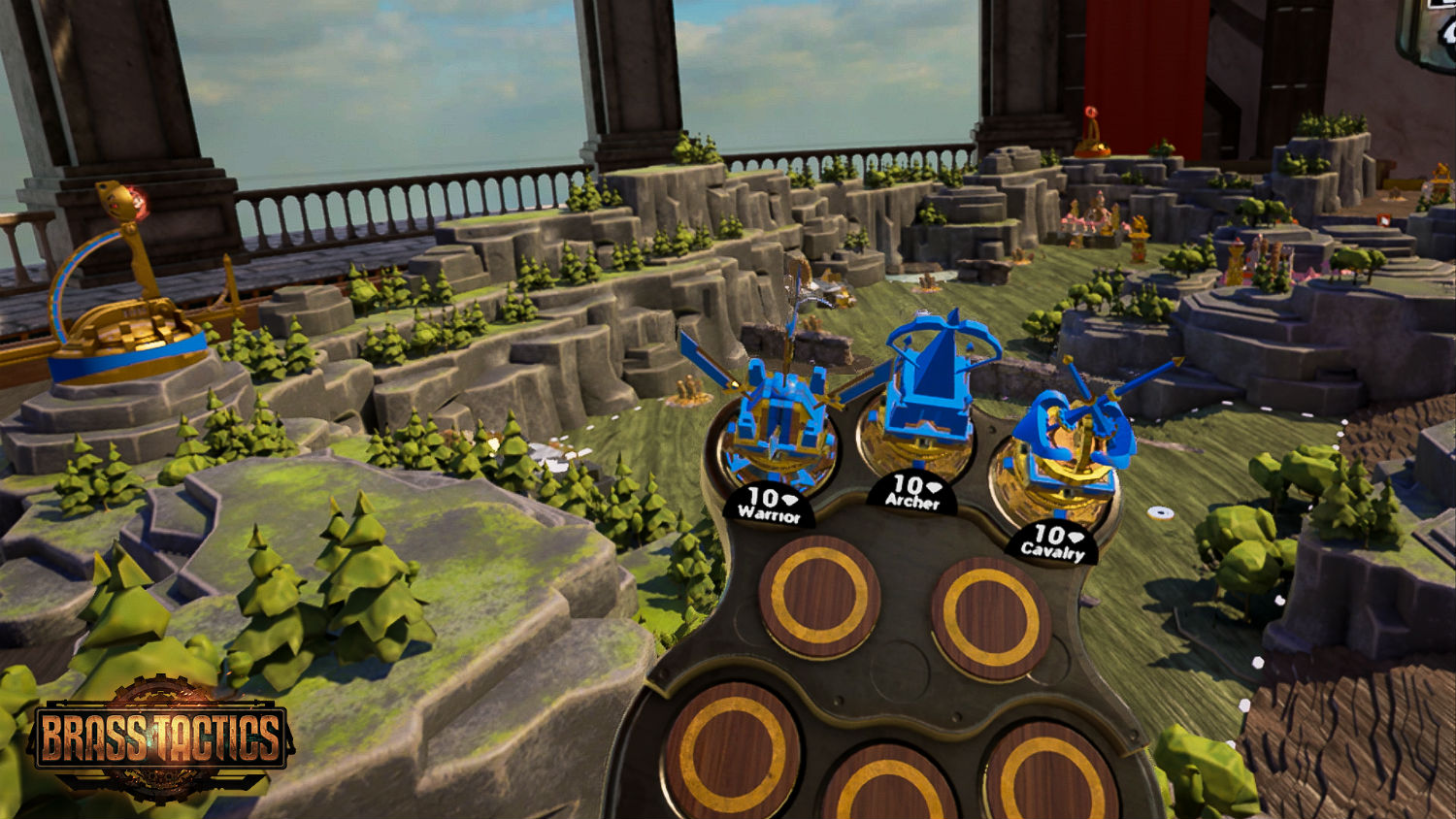 And it may have been my speed that ultimately crushed David's attempts to mount any sort of serious defense against me. You grab structures to place them on the battlefield so you can summon more troops and try to press onward.
At one point David and I encountered each other in the middle of the map and I felt a surge of adrenaline at the sudden realization he was micromanaging the same portion of the battle. I immediately rushed off to gather more troops and send them back to David's location.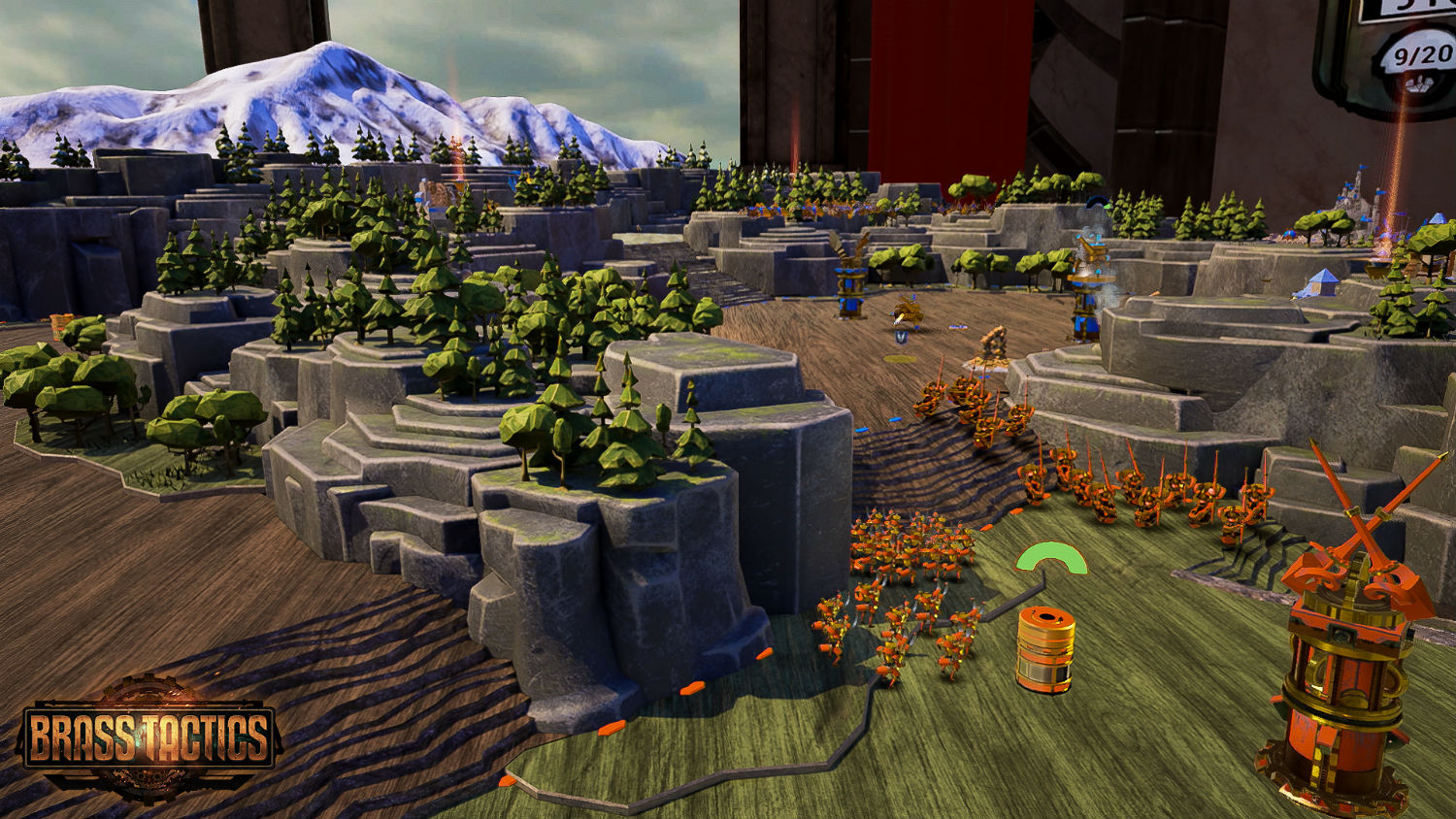 The game also offers a catapult feature in the corner of the map you can try to dial in and manually bombard a location. I found it more useful to manage my armies and direct them to key locations that David either wasn't paying attention to or didn't understand how to defend.
Brass Tactics from Hidden Path Entertainment is slated for release this fall with single player, player vs. player, and cooperative modes.