At Oculus Connect 6 last week Facebook's chief VR researcher revealed something you might have missed: his division is going to build an integrated next generation concept prototype VR headset and gloves.
So far, Facebook Reality Labs has been revealing feature prototypes. These prototypes demonstrate one future technology such as varifocal or face tracking. But a next generation headset will need to include many of these technologies in one package, so that's what FRL are building next — a unified prototype integrating many or all of the new technologies they've developed or improved over the past five years.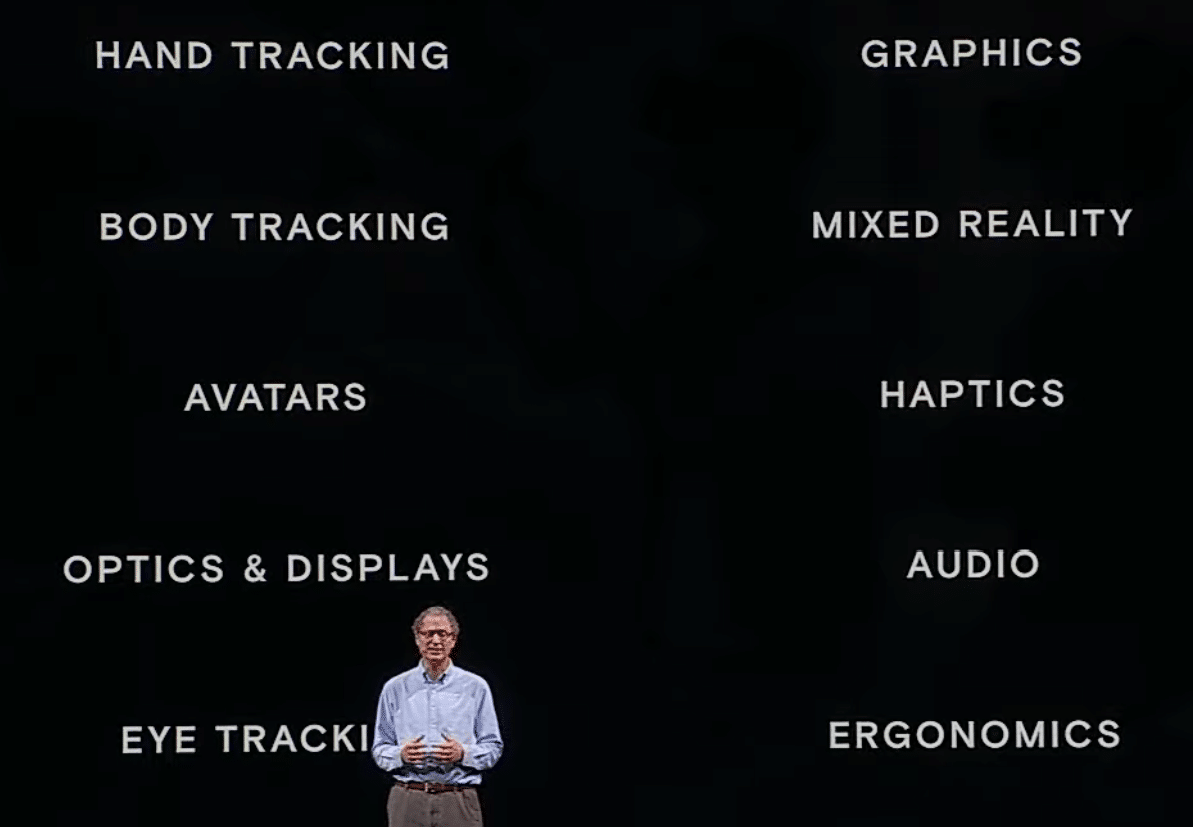 The use case this prototype (and its test software) will be built around is remote work. This is because FRL has labs all over the world so they can be its own test case. VR has the potential to revolutionize remote work, where meetings and collaboration are right now done with tools like Skype and Slack.
In fact, if VR could one day deliver remote working environments as useful as real ones, it would eliminate the need for much of the commuting and travelling that workers use today, which would have significant environmental and quality of life benefits.
Note that this is not planned to be a product, but just "high risk research". It will take "at best years" to build. Facebook may, however, incorporate aspects of this concept into future headsets once completed.
Features & Specs
During this segment of the talk, Abrash laid out the features and improvements he plans would like this prototype to include:
High Resolution: "very high res displays" and "much improved optics". Specifically, Abrash wants 20/20 vision in VR.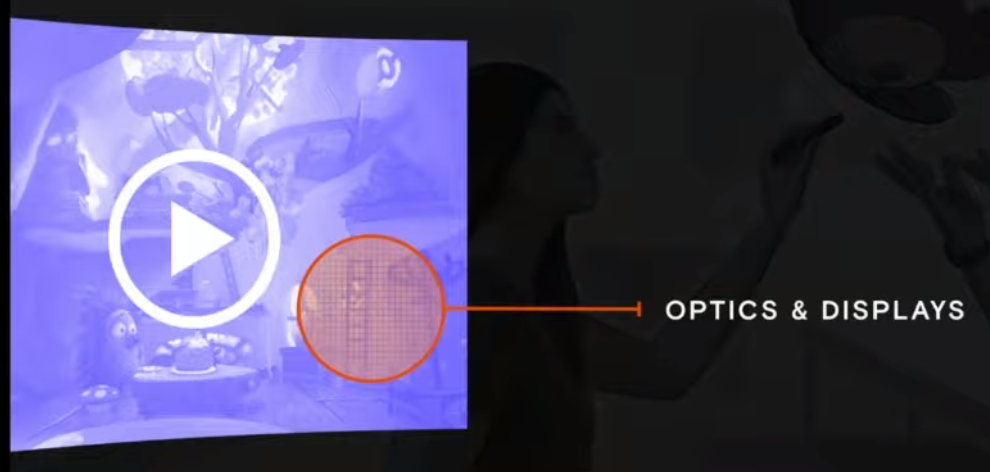 Hybrid Capability: this headset will be able to render with an onboard mobile GPU, or a "wireless link" to PC.
Foveated Rendering: to make using a mobile GPU or wireless possible with such high resolution.
Eye Tracking: to make foveated rendering possible, and to allow avatars to make eye contact.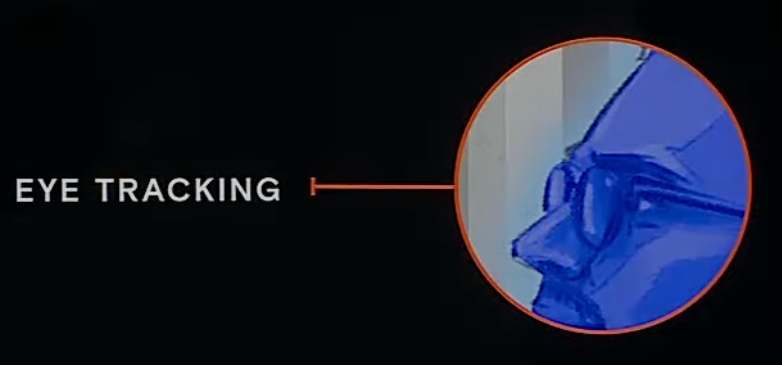 Realtime Mixed Reality: to give spatial awareness of real furniture, and to allow interaction with your "desk, chair, keyboard, mouse, and other surroundings".
Realtime Reconstruction: a "private live map of local physical surroundings" to enable an advanced automatic Guardian system.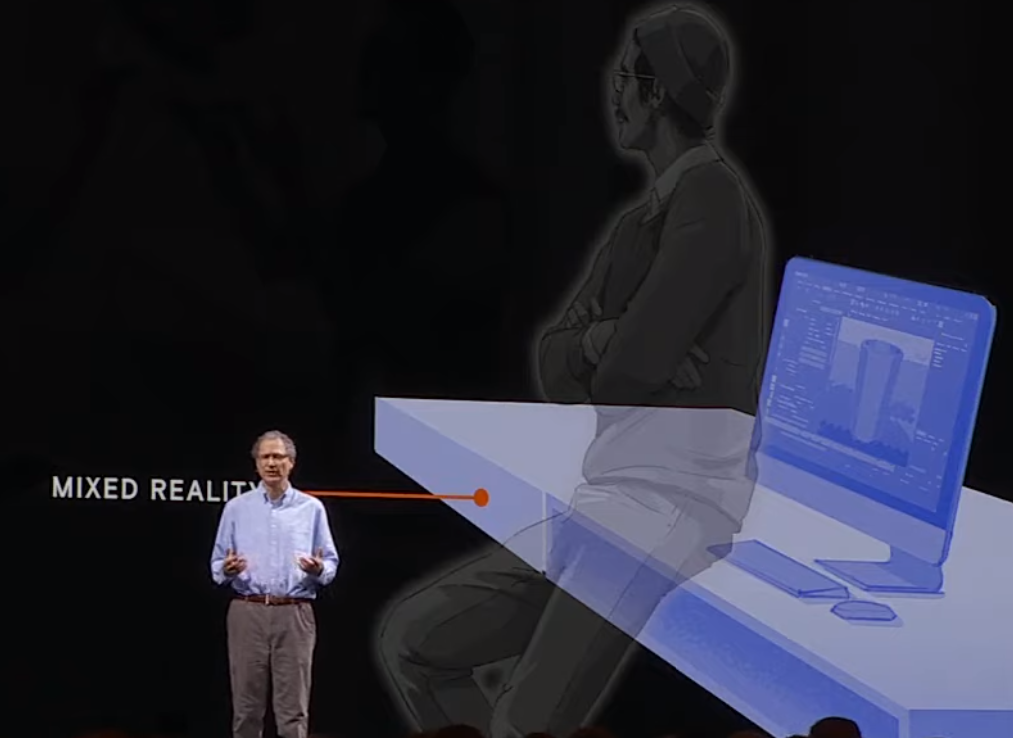 Haptic Gloves: with perfect tracking to allow your hands to be used as "the intuitive highly dexterous manipulators that they are in the real world".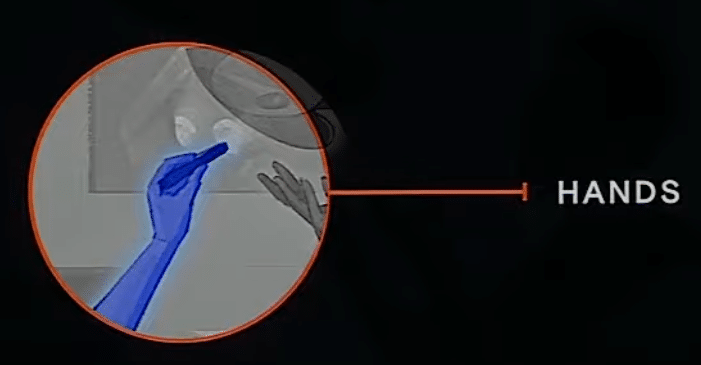 Varifocal Optics: for "clear and comfortable vision within arms length for hours of use per day".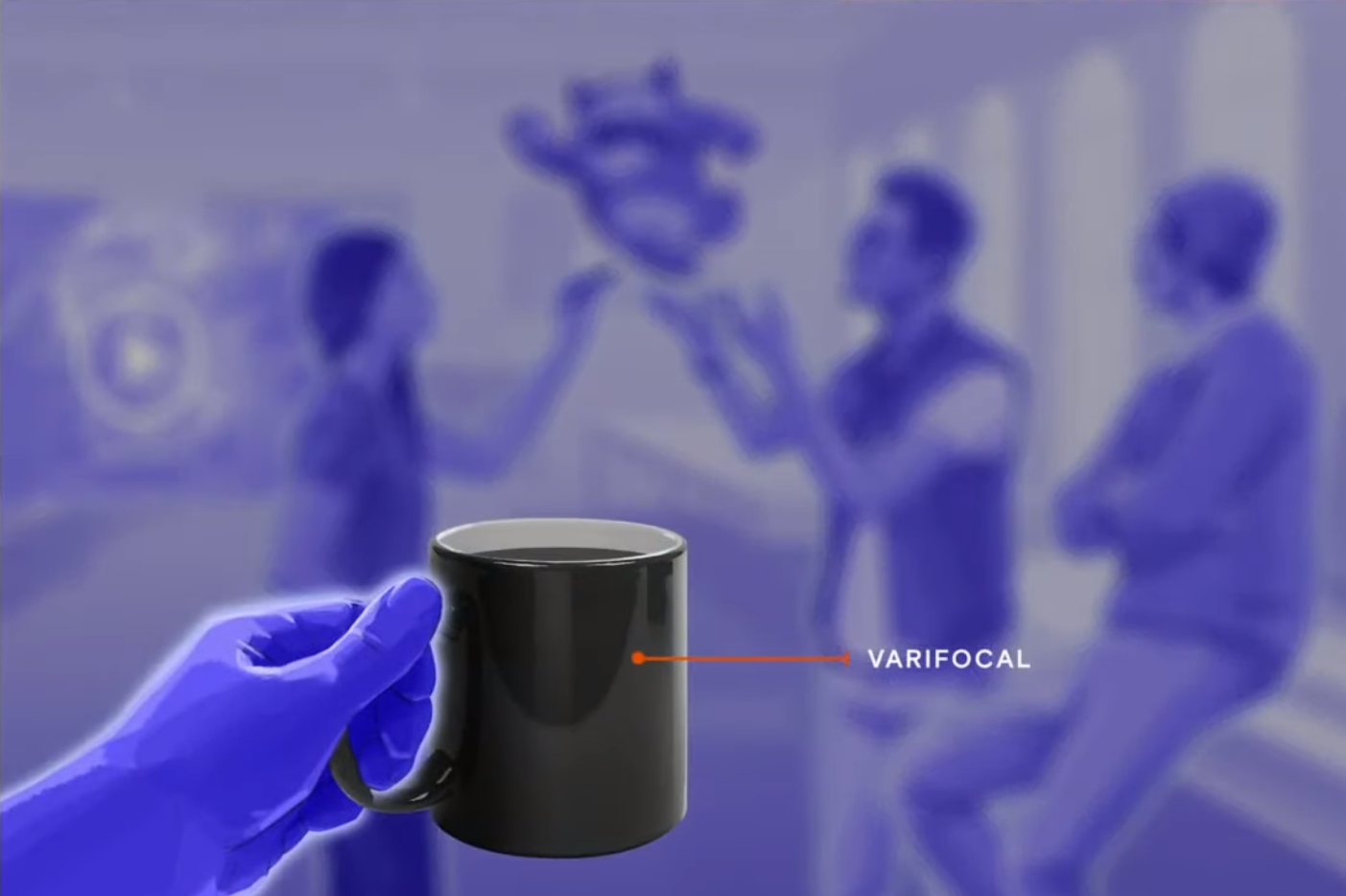 Body Tracking and Face Tracking: to communicate richly with other users in the virtual space.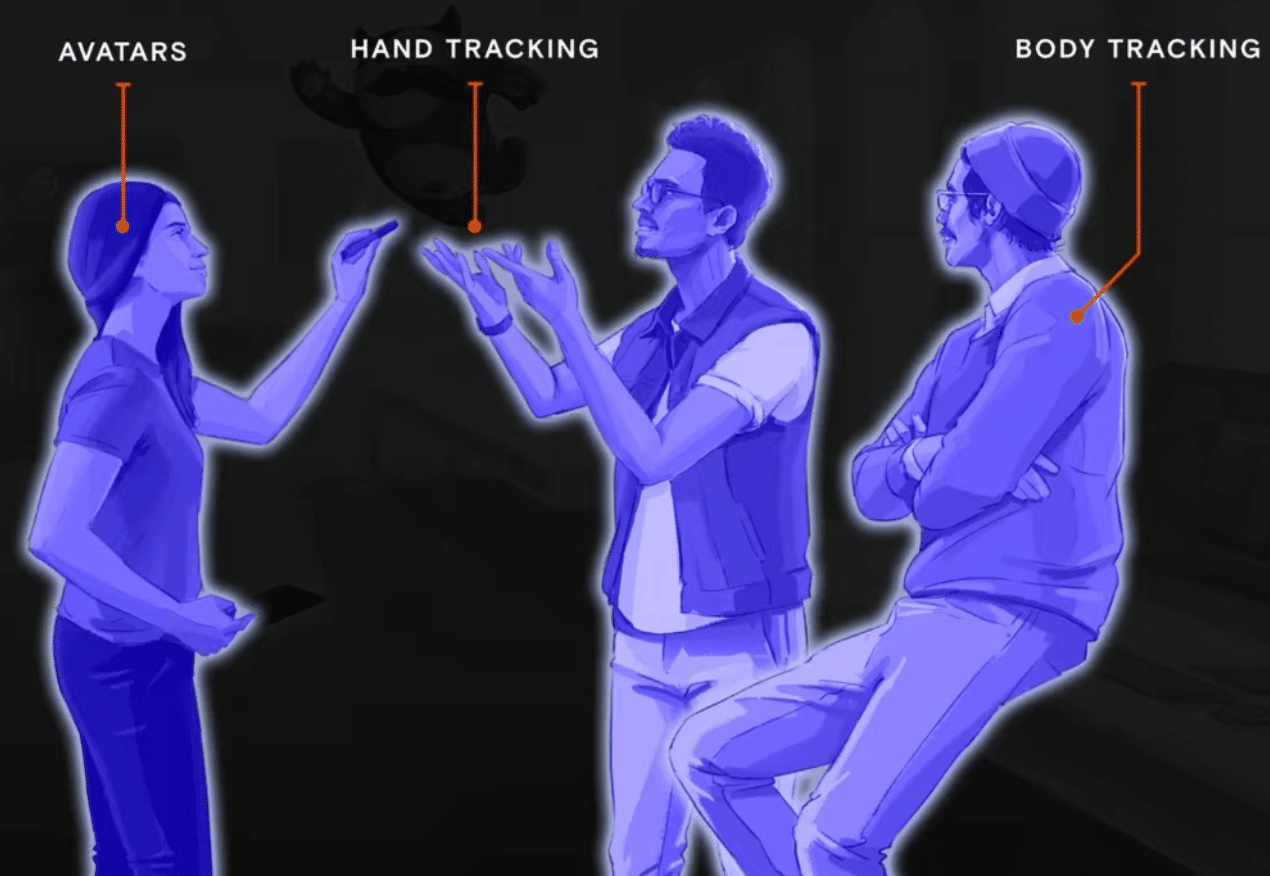 A Wider Field Of View: so that "everyone could see everyone else in a meeting".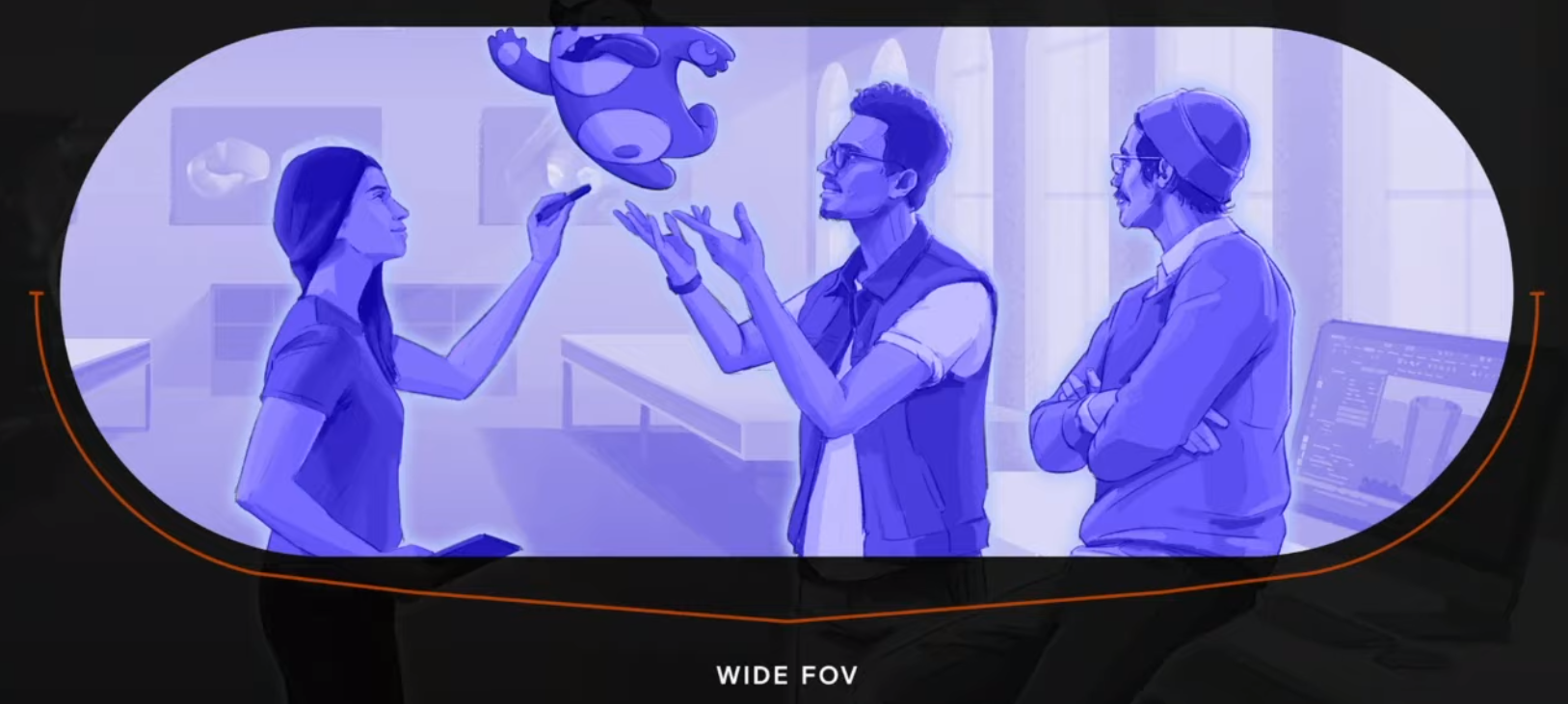 "Great Ergonomics": in the form of compact headset, to make it comfortable to be in VR "for hours at a time".
Note that Abrash said the final prototype "surely come up short" of this specification list in some ways.