Unity's CEO had one last segment left in his company's nearly three-hour-long keynote address this morning. To close out the show with a bang, John Riccitello invited stage hands to bring forth a pair of comfortable chairs.
"If you're looking at the foundation of VR/AR as we know it today, I think I can point pretty simply to one person that started it all back in 2012," Riccitello teased the crowd.
He then proceeded to invite Brendan Iribe onto the stage.
Iribe was one of the original Oculus co-founders. Formerly of Gaikai and Scaleform, it was Iribe's business savvy and international connections that helped turn the Rift VR headset from an interesting Kickstarter into a multi-billion dollar Facebook acquisition in 2014. Following the acquisition, Iribe continued to serve as Oculus' CEO but he stepped down from that role last December.
Now, Iribe leads what is known as the PC VR team within Oculus — an organization that has now been transformed into a team itself within Facebook — and reports directly to the newly appointed VP of VR, Hugo Barra.
All of these changes were not lost on Riccitello — who shared this very stage with Iribe's fellow co-founder, and recent Facebook departure, Palmer Luckey during last year's event — and he simply asked Iribe to address "what's going on," with Oculus.
By way of answer Iribe explained that "I have a strong belief that you should wake up everyday and want to run to work."
"When I first started at Oculus I barely slept," Iribe explained "I was totally immersed."
He shared that post-acquisition, his team grew from 60 employees to over 1000 in the span of three years. Along with that success came new pressures and responsibilities, not all of which agreed with Iribe's specific interests.
According to Iribe he "talked to Mark [Zuckerberg, Facebook's CEO] and 'Schroep' [Michael Schroepfer, Facebook CTO]," about creating a position for him that was more closely aligned with those interests.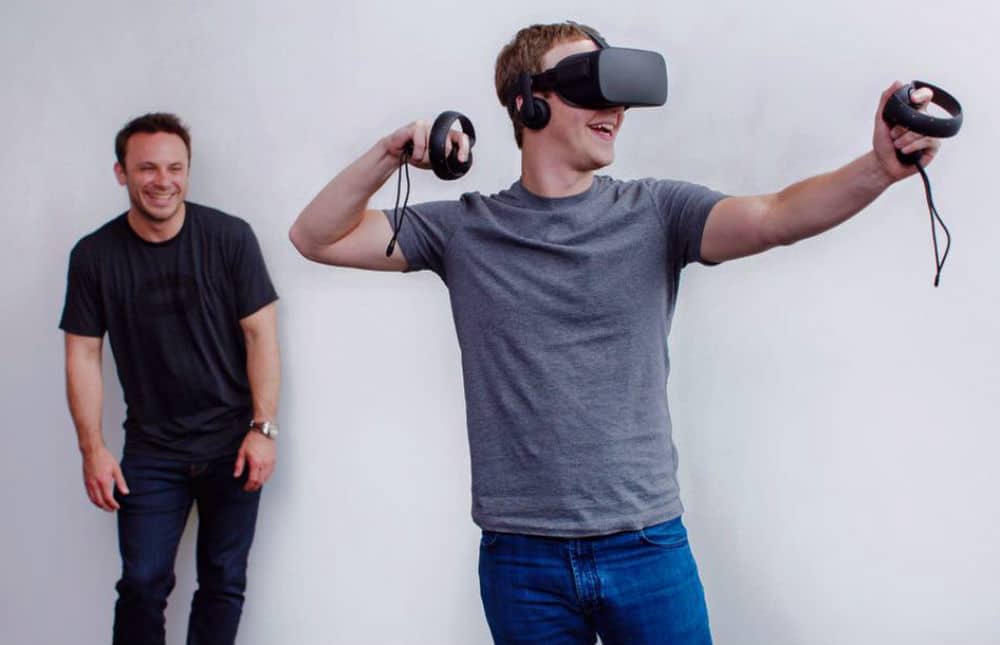 After a few days of personal introspection and discussion with co-founders like Nate Mitchell, Iribe decided that what he really wanted to do was oversee research, study computer vision and work specifically on the Rift platform with the close-knit team he originally built the company with.
Iribe did not say what prompted this conversation with Zuckerberg and Schroepfer initially or whether or not the reshuffle took place because of his desire to refocus on these pursuits. However, he did share that the decision has brought him significant satisfaction.
"I'm having as much fun now as when we first started Oculus," Iribe said.
If you see him on the way to work now, odds are he will be running.