Facebook may have spent around $3 billion on a virtual reality company, but it has big plans for augmented reality too.
Facebook CEO Mark Zuckerberg opened his F8 conference (which you can watch here) with the announcement that the company is making the camera "the first augmented reality platform." He spoke about the ability to display information like directions, objects like a chess board, or enhance real world aspects like rooms and faces.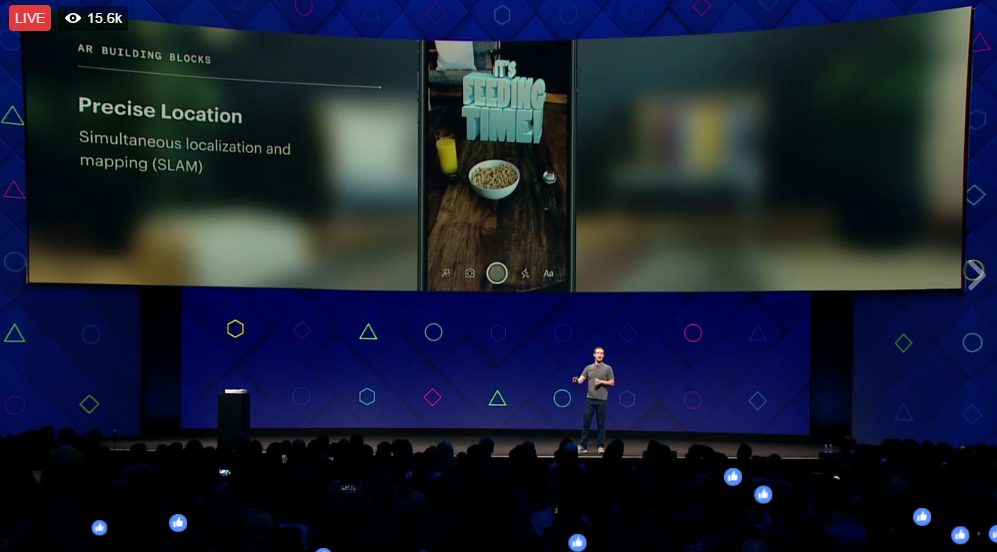 "We see the beginning of a new platform," Zuckerberg said.
Making the camera the first AR platform involves bringing new AR features to the camera options in Facebook's apps. Zuckerberg showed virtual images rising for a breakfast table. He also showcased object recognition, adding steam to a coffee mug, and placing a virtual rain cloud above a planet. Then we saw information about a wine bottle on-screen. Gaming, meanwhile, is another consideration that will be coming later this year.
When it comes to actual products, Zuckerberg showed a Nike app that placed a virtual sweat band above his head.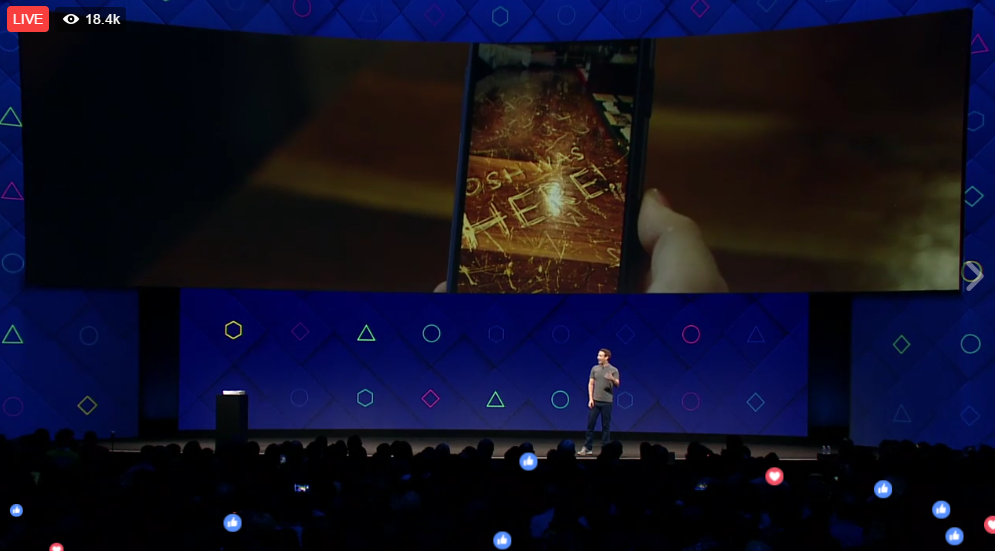 This new platform for AR will be 'open', according to Zuckerberg, though it's launching in closed beta today. "It's going to take a while for this develop," Zuckerberg added.
Facebook CTO Mike Schroepfer then took to the stage to discuss the road to creating this technology, highlighting algorithms that allow cameras to identify basic moving objects. He showed an example of an AR Lego block projected onto a screen in last year's phones against this year's, which a dramatic improvement in the past 12 months.
He also confirmed the company's SLAM tech, used in Oculus' Santa Cruz standalone headset, is also at work here.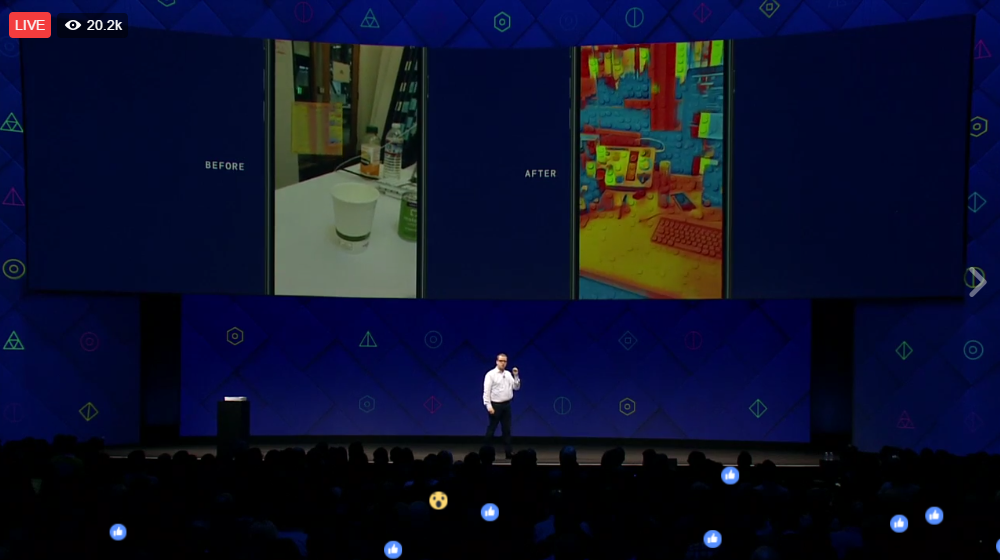 Facebook then introduced AR Studio, providing developers with the tools to create AR content.
This story is developing…