This year's Electronic Entertainment Expo (e3 2017) will officially begin on Tuesday, June 13th, and run until Thursday, June 15th, at the Los Angeles Convention Center. However, we all know E3 actually occupies that entire week. We've already mixed copious amounts of Airborne, orange juice, and espresso together to prepare our bodies for what's to come.
The VR landscape has changed dramatically since last year's show. The major headsets are ready to see their software lineups pushed to new levels of awesome. Last year only the Rift, Gear VR, and Vive were on the market, but this year the PlayStation VR (PSVR) and Daydream have also been out for over half a year as well. There are plenty of brand new hardware innovations that we could be getting peeks at during the show too. All signs point to E3 being ready to once again show the world why it's one of the most important expos of the year.
We've been reaching out to companies through emails, phone calls, smoke signals, and messenger Ravens. Below you'll find the fruits of our labors. This is everything we know (so far) about which VR companies and content will be making an appearance at E3 2017.
Note: This story is being updated regularly as more exhibitors let us know their plans for the show. Make sure to check back often to stay on top of the latest announcements. 
–
Update: Here are the dates and times of the major E3 press conferences: 
EA – Saturday, June 10 at 12pm PT
Microsoft – Sunday, June 11 at 2pm PT
Bethesda – Sunday, June 11 at 9PM PT
PC Gaming Show – Monday, June 12 at 10AM PT
Ubisoft – Monday, June 12 at 1PM PT
Sony – Monday, June 12 at 6PM PT
Nintendo (Stream Only) – Tuesday, June 13 at 9AM PT
—
Oculus (Facebook)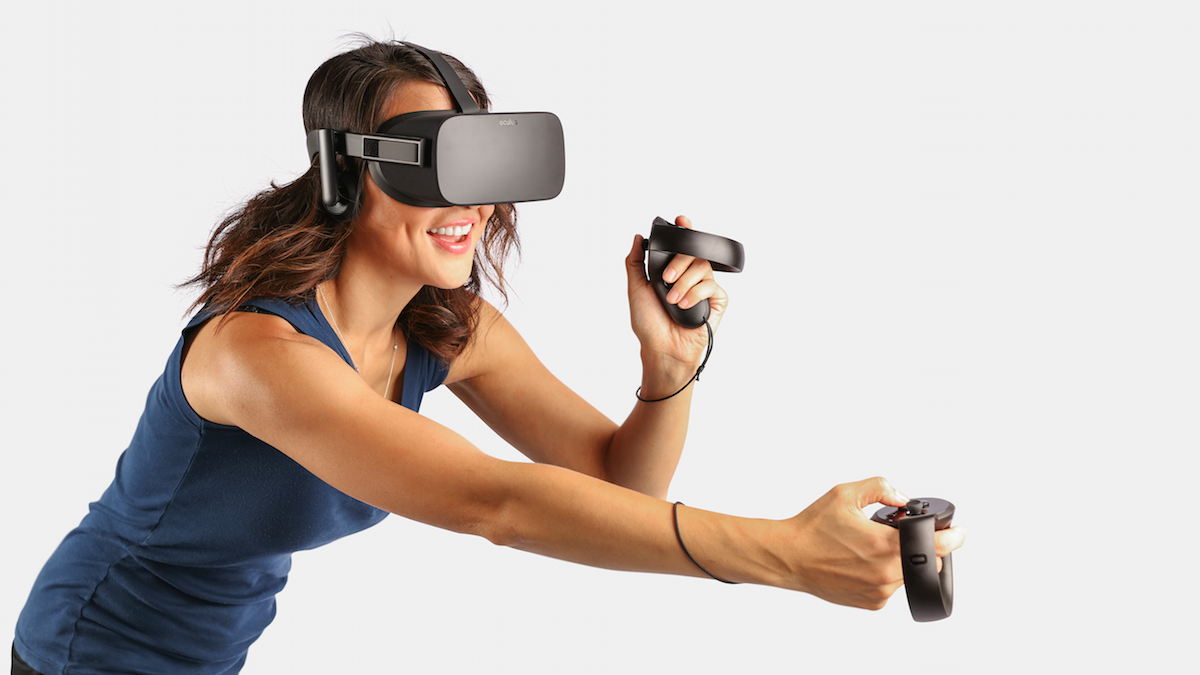 What we know: The Oculus booth has been a staple of VR at E3 since 2014. However, this year there will be no soaring black super-booth to watch over the faithful on the show floor.
Oculus has confirmed that it will not have a booth at this year's show. However, this does not mean that the Rift platform won't have an impact at E3.
Oculus works with dozens of partners and has plans to release at least one high-quality game each month this year through Oculus Studios. There's plenty of chances for the team to make a splash without shelling out for expensive show floor real estate. Sources are indicating that there will be plenty of Oculus content to try out at E3, although whether any of that content will be new/currently unannounced remains to be seen.
What we're asking: We've reached out to Oculus and Facebook to determine what sort of E3 presence they might have outside of a dedicated booth. We're also working with them to get updates on their partner studios to see how many of them will be making an appearance at the show.
What we think: Honestly, it makes plenty of sense for Oculus to ease up on E3 this year. It has developed a reliable reputation for releasing good content and has found success in communicating those updates on its own terms. Also, even without a booth, it doesn't really impact their ability to have a strong presence.
Oculus has told us it will have significant news to share throughout the year. This E3, however, will most likely be a chance for the studios it brought into VR to shine through announcements and showcases of their own.
Vive (HTC)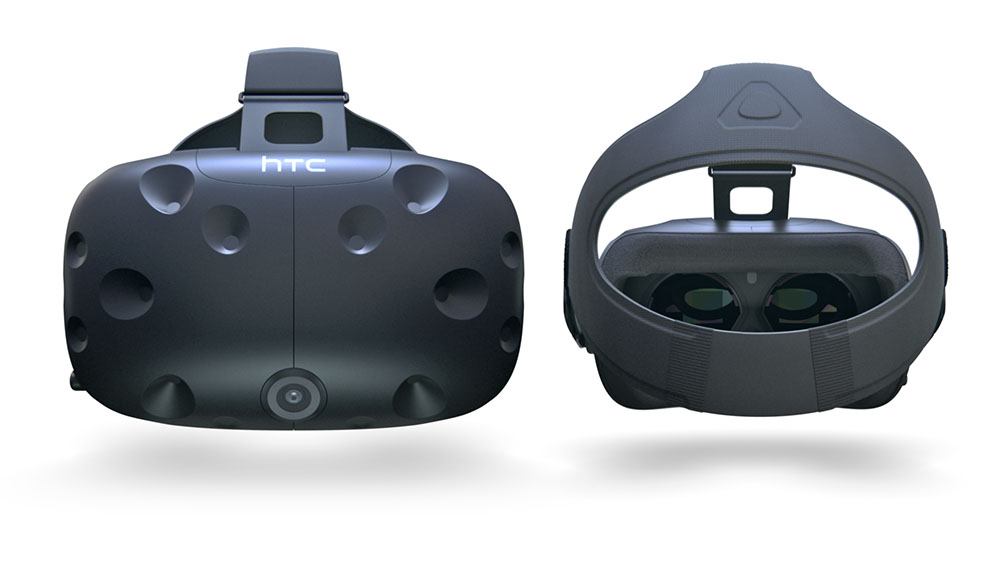 What we know: Like Oculus, Vive will not have a dedicated booth on the floor at  E3 this year, according to company spokespeople. The HTC subsidiary is still finalizing its show plan and has told us it will update us with final details soon.
What we're asking: Vive has consistently shown a greater interest in announcing new hardware components for its VR platform than talking about new games or experiences. We're asking them if we can expect to see any new Vive toys at this year's show and how they plan to make those announcements.
We've also reached out asking if the recently formed Vive Studios will be making any reveals at the show.
What we think: The drum that Vive has been beating since CES in January is that 2017 is the year to grow their "ecosystem." We aren't holding our breath for a "Vive 2" announcement, but wouldn't be surprised to see something similar to the Vive Tracker being announced.
We will update this section more when Vive clues us in on its final plans.
PlayStation VR (Sony)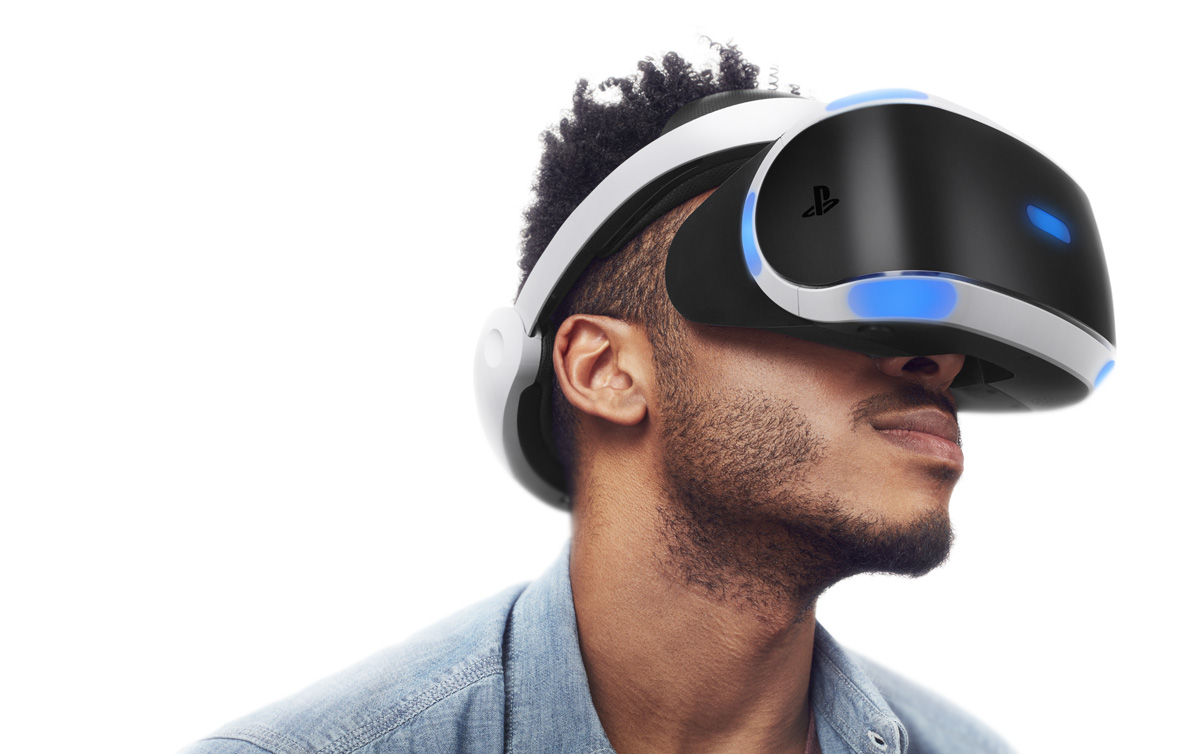 What we know: Honestly, not much yet. Of the VR companies coming to E3 Sony has by far the most experience with this type of show. Through the PlayStation brand, the Japanese tech conglomerate has become one of, if not the, most influential E3 exhibitors.
Sony will be having its annual press conference at a time and date to be determined, but it usually falls on the Monday evening (June 12th in this case) of E3 week. No word yet on what sort of VR news will be announced on that stage, but this will be a crucial messaging opportunity for Sony to drum up interest in the PSVR by announcing some must-have games.
What we're asking: We've reached out to Sony to see what it can tell us about what sort of VR it and its fleet of partner studios might be showcasing at E3. However, its not likely we'll hear too much before the press conference. This is a team that knows how to put on a show at E3 and keeping announcements under wraps is a big part of that.
What we think: By this point, Sony has likely sold over 1 million PSVR headsets worldwide. That's a respectable foundation and now it's time to build on it. This will be Sony's chance to show that they're putting real effort into ensuring that the PSVR becomes something more than a momentary novelty like its other recent attempts at platform-shifting PlayStation peripherals (looking at you Move).
Valve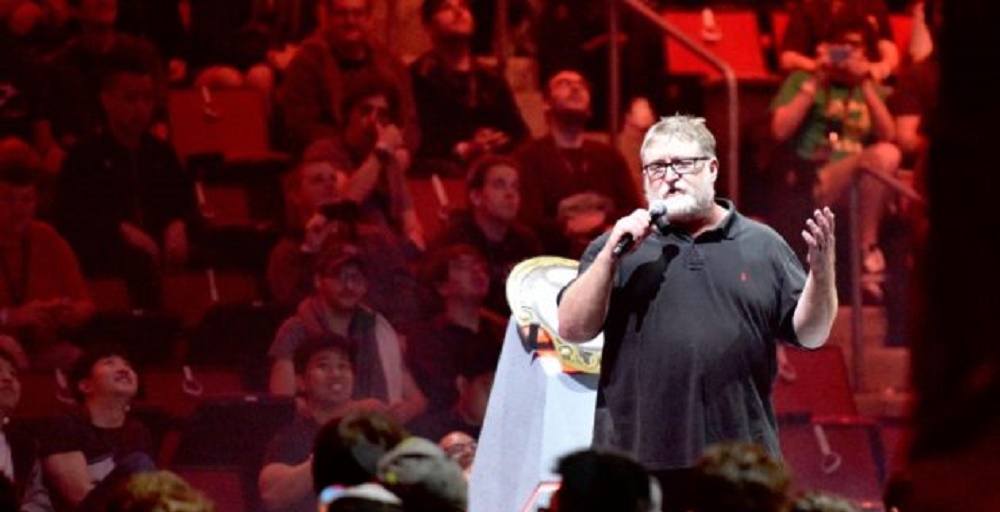 What we know: Valve CEO Gabe Newell has confirmed that Valve is working on not one, not two, but three in-house VR games. E3 would be a perfect place to shine some light on those projects, but right now we have no official confirmation that this will happen.
What we're asking: Our big question to Valve right now is whether or not it will be showing us these promised games. Other than that, we're curious if we'll get an update on any of it will be bringing any new Steam VR compatible hardware to the show, such as the prototype controllers they teased at Steam Dev Days.
What we think: Valve is nothing if not careful and patient with its messaging. E3 is the place to make gaming announcements every year, but Valve won't be saying anything unless its ready to talk. It's possible we'll hear something about these new VR games but right now we'll just have to wait to find out more about where, when, and how that news might be released.
We will update this section if and when Valve provides more information. .
Microsoft
What we know: Microsoft's primary E3 weapon is its Xbox brand. For the past couple years the company has been building hype for Project Scorpio — a super-powered Xbox that's being positioned as the "most powerful" home console of all-time. The specs of the Scorpio would make it VR compatible and we know VR support is coming.
In addition to Xbox, Microsoft has also been pushing its new holographic computing initiative in various forms. With three news headsets on the way and the HoloLens in its back pocket, this could be an interesting hardware show for the company overall.
What we're asking: We're not sure what Microsoft is going to reveal — the timeline for VR on Scorpio might be a little later than we expected.  We've also asked if Microsoft will be revealing its first ever Xbox VR games at the show.
What we think: Microsoft's Xbox press conference will be on the Sunday of E3 week at 2PM. This will likely be the year that an official price and release date will be announced for Scorpio. Since we know VR support is coming, this is the year to confirm details. We'd put good money on 2017 being the year that the Xbox officially becomes a player to challenge the PlayStation in the console VR space.
We will update this section if and when we hear more from Microsoft.
Intel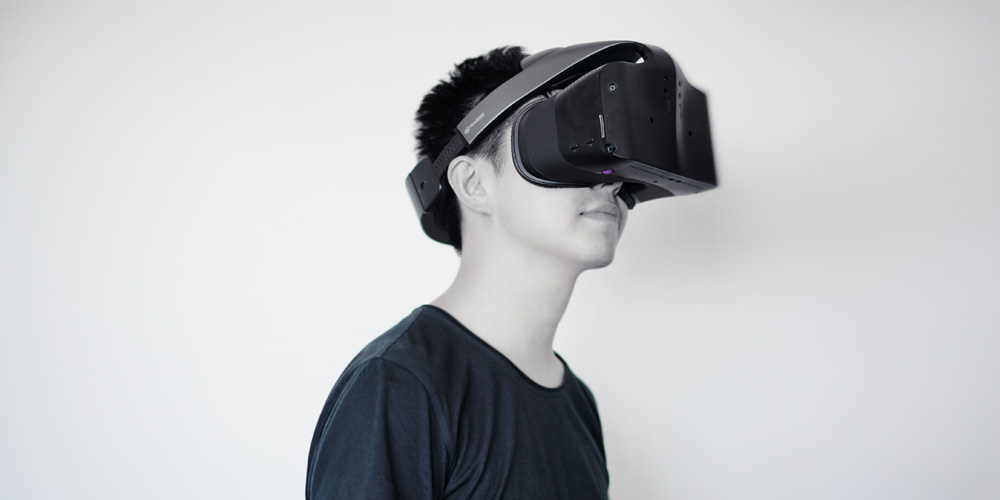 What we know: in the past year Intel has begun dipping its toes into the HMD space through its Project Alloy reference design. We know for certain that the first Alloy headset will be coming out around holiday of this year from an undisclosed manufacturing partner.
What we're asking: We've reached out to Intel to see if E3 is the place where we will finally learn the identity of this mystery Alloy manufacturer. We also have yet to hear anything about what sort of content this fast-approaching headset might launch with and we're asking if that information will be coming out of this show as well.
What we think: Project Alloy has always skewed more towards the general consumer tech audience as opposed to a gaming crowd. As such, E3 may not be a place that Intel will prioritize to discuss it further. If they want to start driving interest in a launch library for their first partner headset, however, this would be the perfect place to do it. And they'd better do it soon.
We will update this section when Intel provides more information.
NVIDIA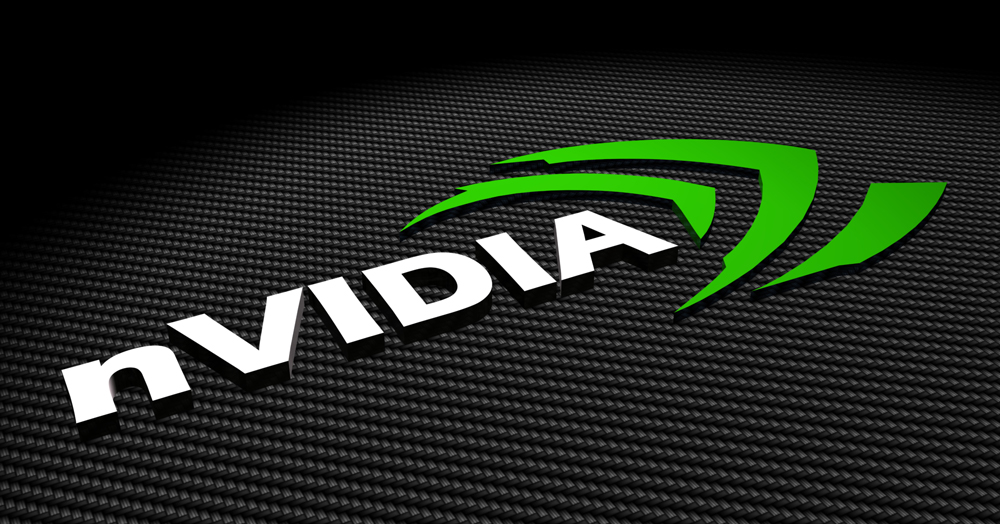 What we know: NVIDIA makes graphics cards. Really, really good ones. VR needs graphics cards to run. Really, really good ones. The VR renaissance has led to a similar upswing in the demand for NVIDIA's highest quality goods. In the past, NVIDIA has had a show floor presence at E3 and as of now we haven't heard anything that would indicate this will change.
What we're asking: We're currently waiting to hear back from NVIDIA confirming its E3 booth and explaining what VR-relevant content might be there.
What we think: NVIDIA will likely continue to be a place where VR experiences are showcased in a way that shows off the power of its latest hardware. Hopefully this year's E3 gives us the chance to see some of the most advanced new GPUs in action.
We will update this section when NVIDIA provides more information.
AMD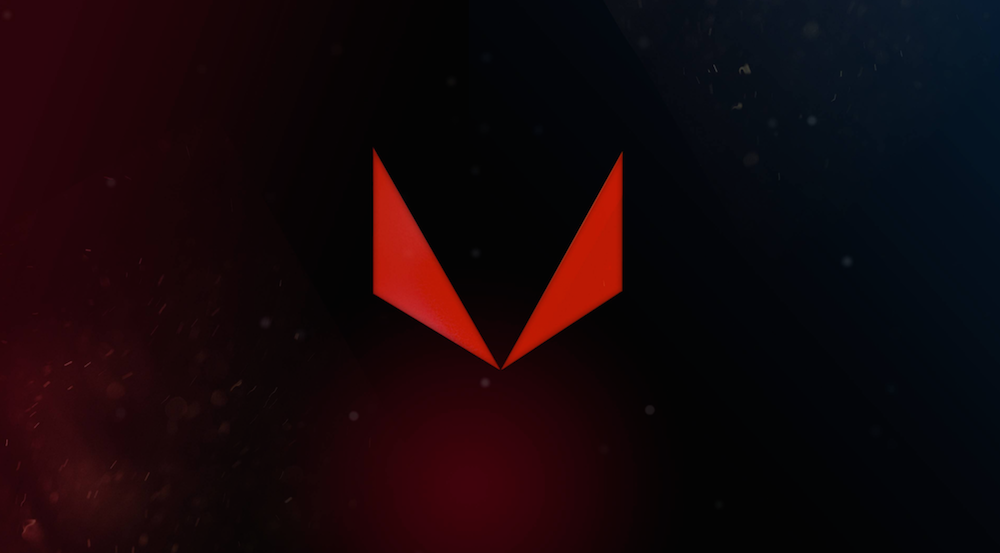 What we know: AMD has been teasing the release of its most powerful GPU ever for some time now. At last count, the long-awaited Vega processors will be releasing in the next two months or so. This would put the timing of the release right after E3 (or maybe sooner!) making the big show a great place to show off the hardware on a very public stage.
What we're asking: We've reached out to AMD to see if it and Vega will be at the show and what sort of VR experiences they may be powering with the new hardware.
What we think: Like NVIDIA, AMD will most likely have a space at E3 to meet with press and demonstrate what its newest products can do. Assuming Vega is present at the show, expect to see our impressions of what the newcomer can do for VR.
We will update this section when AMD provides more information.
Bethesda
What we know: According to Bethesda's VP of Marketing, Pete Hines, Fallout 4 VR will have a new demo at E3 2017. We don't know which platform the demo will be showcased on, but it's only been shown on a PC-powered Vive thus far at past shows.
What we're asking: Basically, we just want to know more. Will we find out a release date? Will they announce more VR support for other games? Which platforms? Give us more info!
What we think: Fallout 4 VR will likely release in the holiday season of this year, as it was previously teased, and we expect it to release as a Steam VR only title. Given the contentious nature between Bethesda parent company ZeniMax Media and Oculus, don't hold your breath for this game to hit Oculus Home with official Rift support. Hopefully at the show we get an extended demo with more movement options and actual gameplay.
We will update this section when/if Bethesda provides more information.
Ubisoft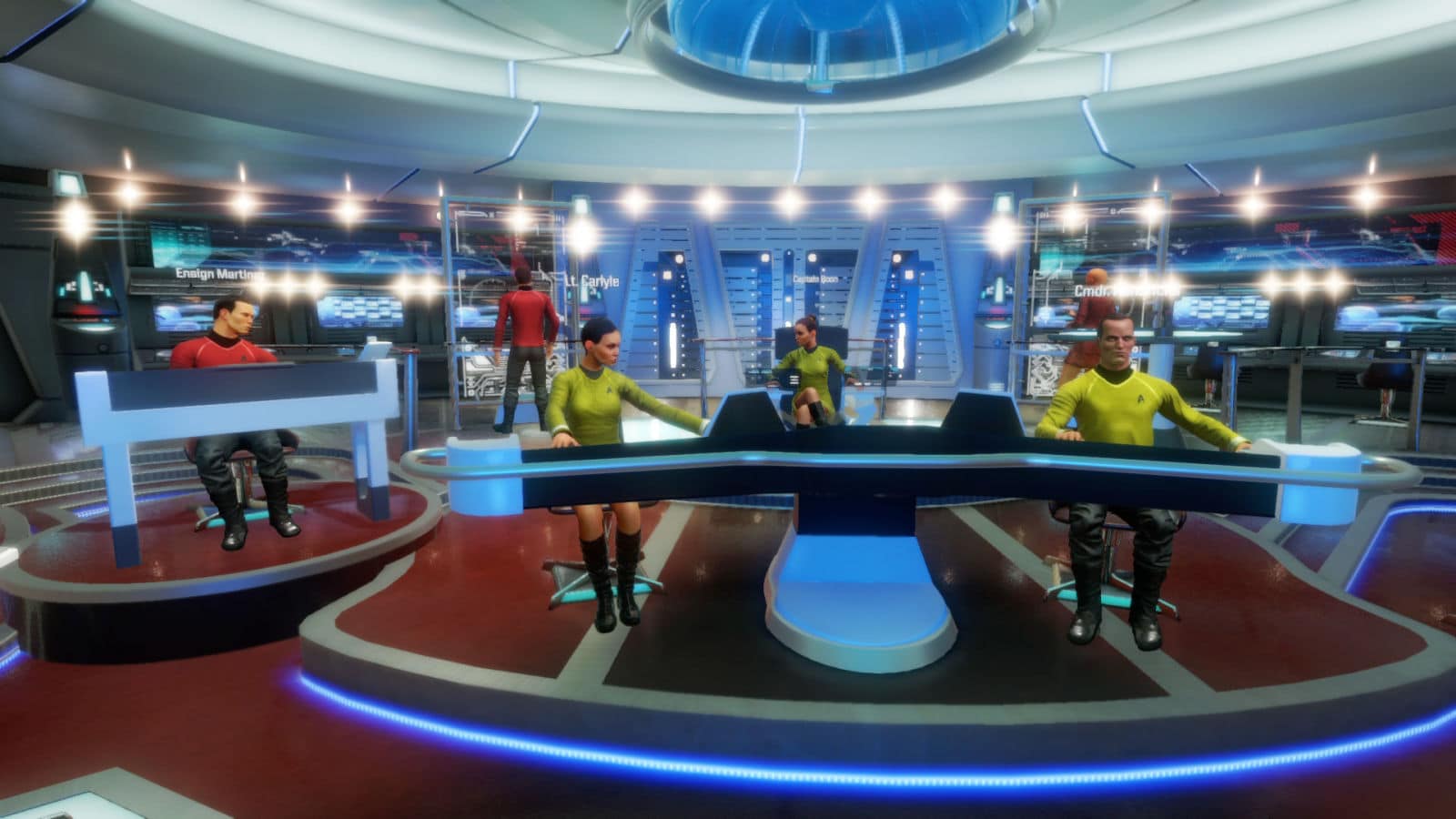 What we know: Star Trek: Bridge Crew releases less than two weeks before E3 2017. That means the game will likely be shown at their booth as a post-launch demo. We'd also be surprised if they didn't at least tease one or two more upcoming VR projects, or Star Trek DLC, during their press conference. We know Just Dance VR is still in the works, too.
What we're asking: We just want to know what they're showing, but the company is unlikely to shed much light before they make their announcements. If they do, that news will likely be under embargo.
What we think: They released three VR titles this past year with Eagle Flight, Werewolves Within, and the upcoming Star Trek: Bridge Crew. You should expect them to take a break for a little bit since that kind of pace isn't sustainable. Hopefully we at least get a tease of something new since a major publisher staying committed to VR is always great to see.
Survios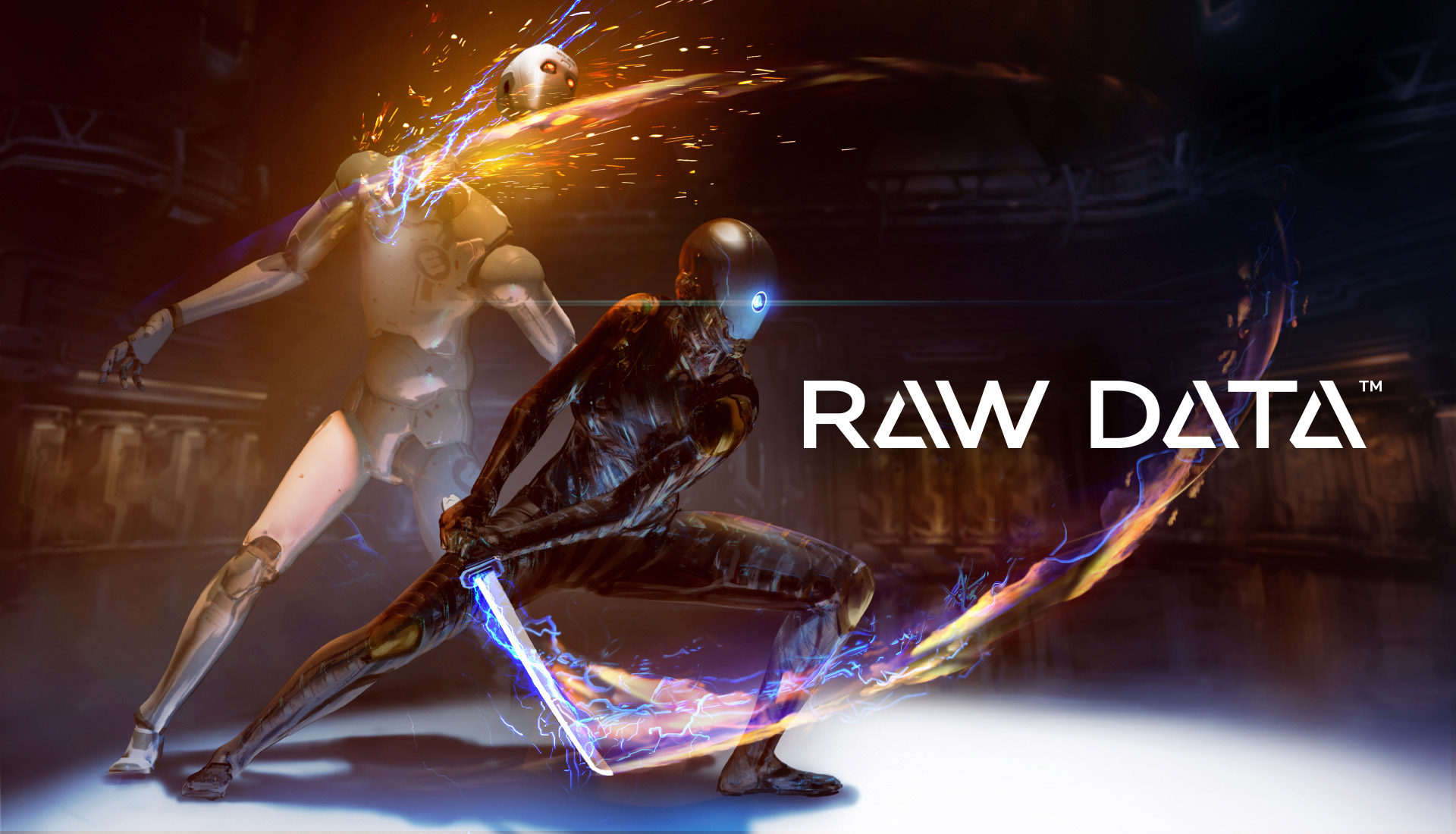 What we know: Survios will be at E3 2017, that's confirmed. The Raw Data developer has stated to us that it will be at the show and bringing a few surprises along  as well. Survios will also be hosting one of E3's after-parties as well.
What we're asking: Right now we're in the process of setting up a pre-brief with Survios to find out more concerning their E3 lineup. This news will most likely be under embargo but hopefully we'll have something to share after the emails start flowing.
What we think: Survios has consistently made announcements at the major shows for some time now. We're expecting to see some new Raw Data content, get more hands on time with the new game Sprint Vector and hopefully get a glimpse at something brand spanking new.
We will update this section when Survios provides more information.
Playful Corp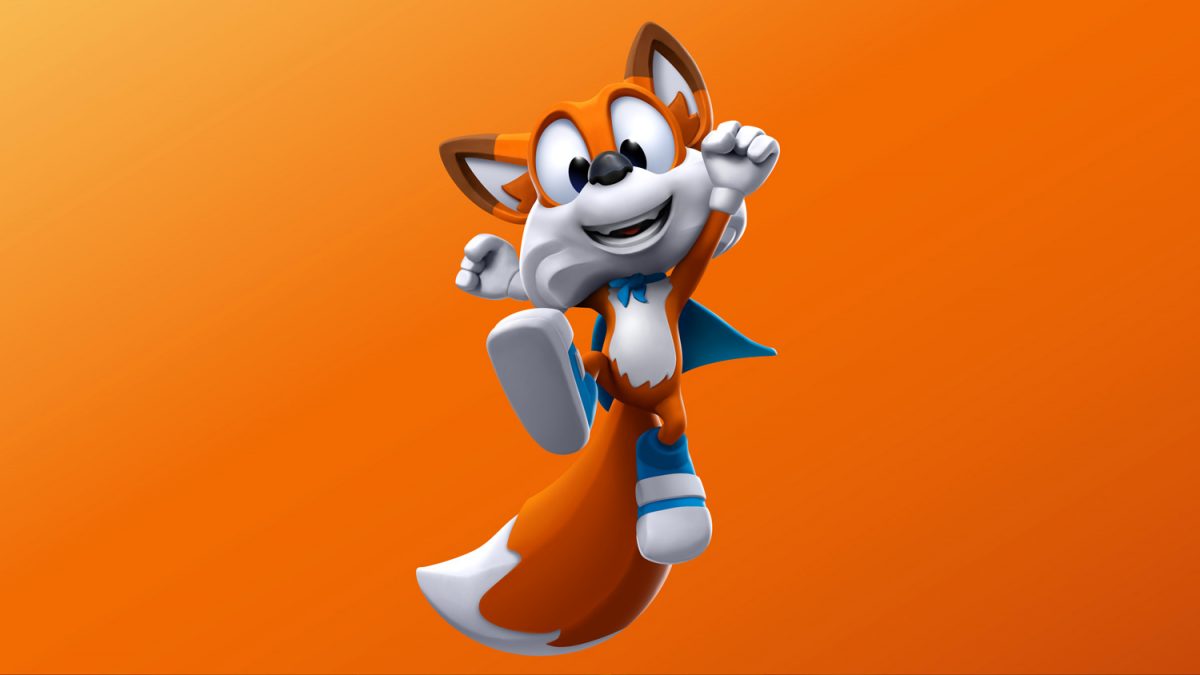 What we know: Playful Corp will have a presence at E3 2017, that's confirmed. The details are still coming in but right now it seems like whatever the team is planning will be less traditional than a simple booth or demo station, meaning likely taking appointments offsite during the week.
What we're asking: Playful has told us we will hear back soon with details confirming exactly what form their E3 presence will take.
What we think: Playful Corp's first VR game, Lucky's Tale was an Oculus Rift bundled launch title. As such, it has now been over a year since the studio has fully released a new VR game. In the meantime, it has put out its fair share of interesting experiments, but E3 2017 would be an ideal place to announce something fully developed and coming soon. Maybe Super Lucky's Tale can happen and make all of our dreams come true or we will find out more about their social VR landscape, Wonderland.
We will update this section when Playful Corp provides more information.
Owlchemy Labs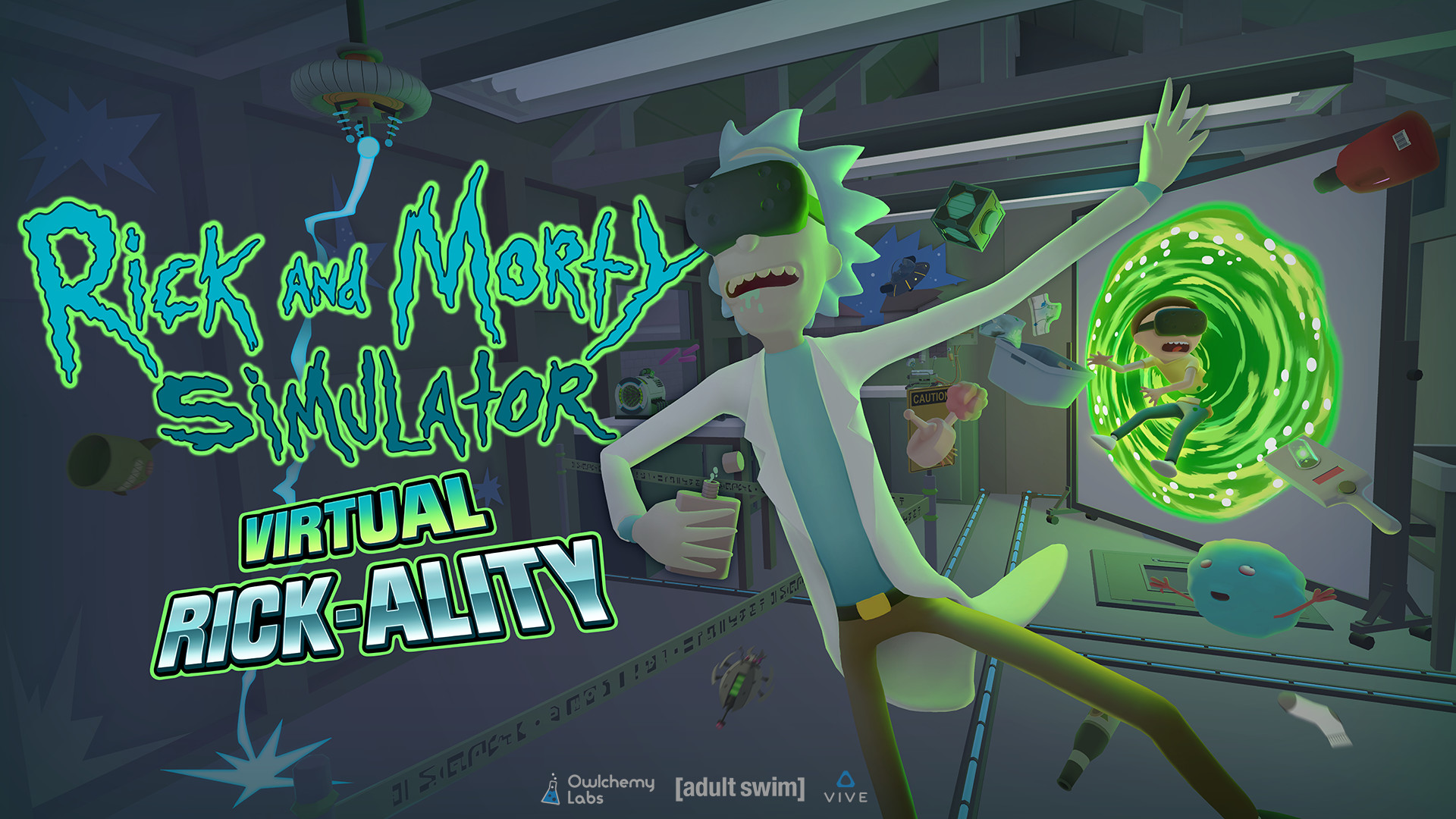 What we know: Owlchemy Labs told us via email that they have "no E3 plans as of yet," and that they're busy working on fruther developing their released titles as well as working on "prototypes" for future games.
What we think: Owlchemy is one of the most exciting VR game studios around and it's a shame that they aren't planning a big E3 presence. However, they just released their latest game, Rick and Morty: Virtual Rick-ality, a few weeks ago. The Rick and Morty tie-in has been getting significant press and positive reviews. A well deserved break is more than fair for this talented group of young developers.
Twisted Pixel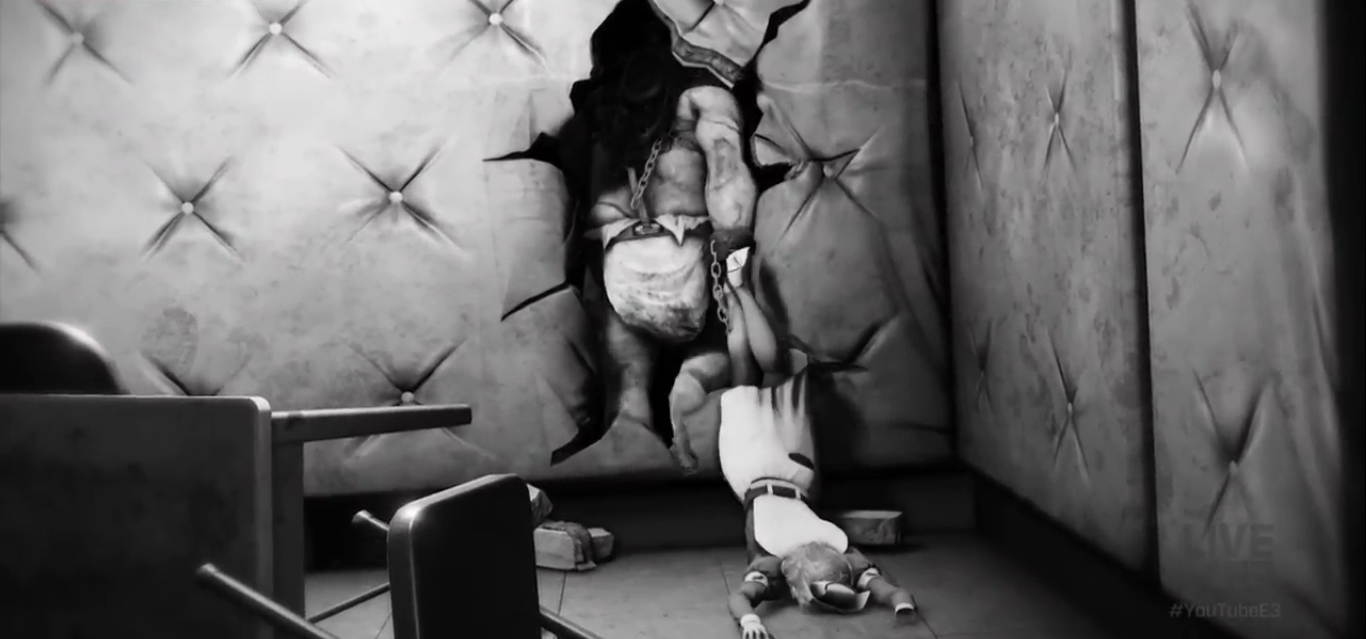 What we know: Sources outside of Twisted Pixel have indicated that the studio will be there to show off their newly released Rift game, Wilson's Heart.
What we're asking: We've reached out to Twisted Pixel to confirm its presence and see where they will be showing off without a Rift booth to demo in.
What we think: Wilson's Heart is most likely going to be playable for attendees at one of Oculus' partner's booths. We don't expect a new game announcement from the Studio at this time.
We will update this section when Twisted Pixel provides more information.
Others We Know Are Attending But May Not Be VR-Related This Year
505 Games (publisher of ADR1FT)
Activision (publisher of Call of Duty and the Jackal Assault VR Mission)
Alienware/Dell (creates a lot of VR-ready PCs)
ASTRO Gaming, Hyperkin, Logitech, Plantronics, Turtle Beach (gaming peripherals such as headsets, keyboard, mice, etc)
BANDAI NAMCO (Project Cars, Ace Combat, and more all will have VR support)
Bionik (gaming accessory manufacturer)
ATLUS (rumors about a PSVR game have been swirling)
Capcom (Resident Evil 7)
Electronic Arts (publisher of Star Wars: Battlefront and the X-Wing VR Mission)
Epic (Robo Recall, Unreal Engine)
Maximum Games (Loading Human)
Naughty America (VR porn)
nDreams (The Assembly, Danger Goat)
Nexon (rumors have been swirling)
Nyko (gaming accessory manufacturer)
Pico (creators of a VR headset)
Rebellion (Battlezone)
SEGA (rumors have been swirling)
Square Enix (FFVX and Rise of the Tomb Raider had minor VR support)
Warner Bros. (Batman Arkham VR)
—
There it is. Everything we know, think or dream about the biggest gaming show of the year. And don't forget: we will be consistently updating this story as more and more information is made known so check back often to stay up-to-date.
If you're going to be showing something VR-related at E3 2017, please get in touch at tips@uploadvr.com and we will look into having your company added to this list.
Parts of this story were contributed by Games Editor David Jagneaux.