Dave & Busters is outfitting its more than 100 locations with a new winter-themed dragon-riding VR attraction from VRstudios.
Earlier this year Dave & Busters rolled out a Jurassic World VR attraction at all its locations that offered a relatively low cost action-packed journey to the infamous park while wearing an HTC Vive VR headset.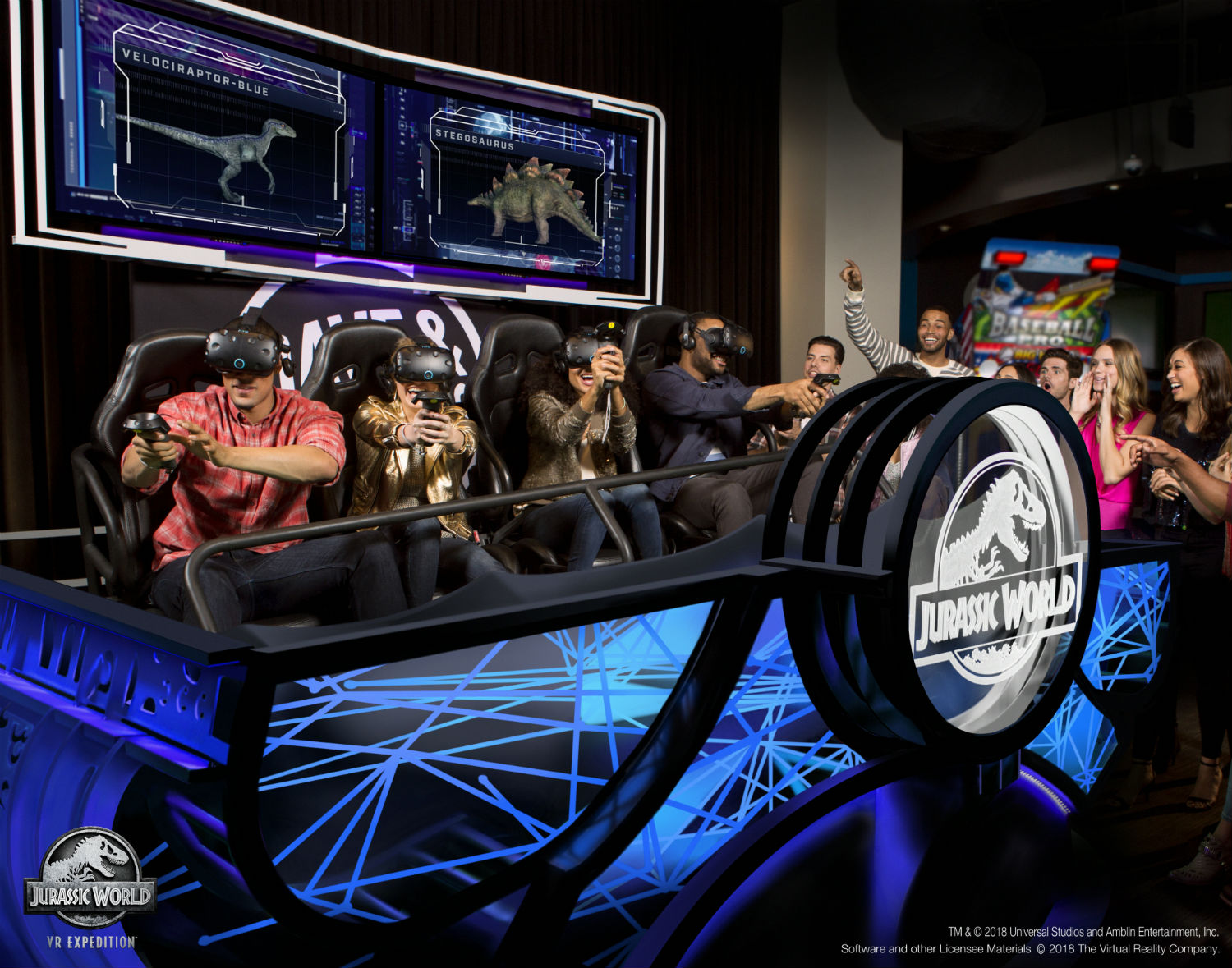 The content for that attraction came from Los Angeles-based Virtual Reality Company while Bellevue, Washington-based VRstudios provided the "VRcade Attraction Management Platform" for managing and operating the simulators.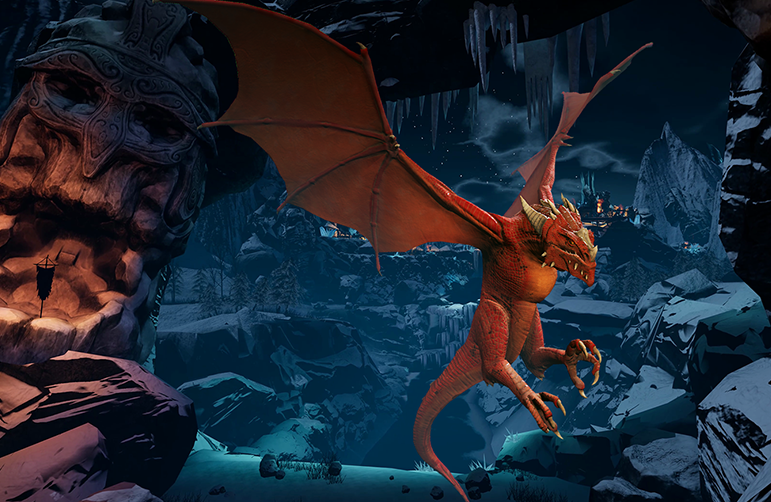 With Dragonfrost, VRstudios "pulled together an extended team of top-tier partners" to develop the experience as well for Dave & Busters.
Players sitting next to one another in the real world "will be seen virtually riding their own dragon hundreds of feet away." Different flight paths for each dragon means that you could replay the game several times and have a different experience each time.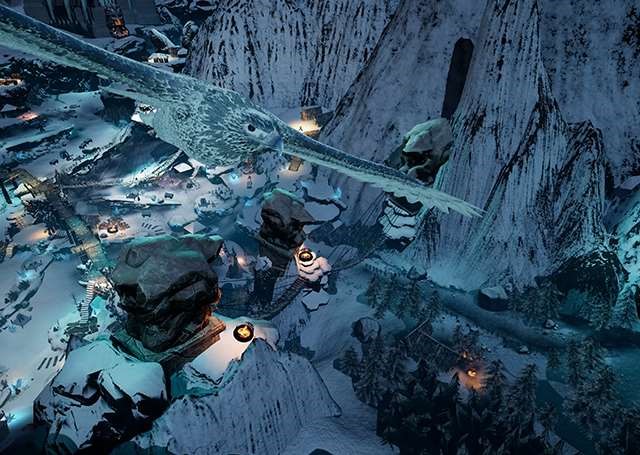 The winter fairy tale offers a journey "through the magical icy and wondrous land of Dragonfrost while battling orc encampments with goblins, orcs, trolls, plenty of explosives – and even Ice Hawks! The objective is to defeat the Ice Prince and his Army of Ice in order to restore peace and prosperity to the land of Dragonfrost," according to VRstudios.
While Dave & Busters hasn't released numbers to back it up, the Jurassic World attraction saw such a strong launch that Dave & Busters representatives say they will be working to increase capacity for the VR attraction in 2019. We consider the work to be a bright spot in the location-based VR market in the United States where efforts like IMAX VR struggled to find an audience.