HTC's stock dropped today amid confirmation the Taiwan-based company responsible for the Vive VR headset has established a subsidiary called the "HTC Vive Tech Corp."
Rumors suggested the company was considering spinning out its VR technology unit to separate it from the struggling phone business. When asked about the spin-off possibility, an HTC representative sent the following statement about the new subsidiary: "The establishment is for HTC to develop innovative technologies in the future."
We've been wondering since last year what pressure from HTC's problematic phone business might do to the company's VR ambitions. HTC underwent massive layoffs last year and the company is also challenged with shipping a first-of-it's-kind consumer product in tight competition with Facebook. HTC partnered with Bellevue, Washington-based Valve for much of the Vive's technology in a similar fashion to the way Oculus partnered with Samsung for the Gear VR. That structure of those agreements, however, is unclear.
So if you believe the science fiction novels — and many of the people building VR have read them all — then Valve and Oculus are owners of the first two VR platforms to what might be the next great age in human history. Add in Google, Apple, Amazon and Microsoft tinkering around with mixed reality and you have a lot of parties interested in HTC Vive's technology business.
Last week, just ahead of the reveal of a new VR accelerator initiative and Asian-focused VR alliance, HTC predicted a future in which VR overtakes a slowing smartphone sector. A report from Sina, translated by Focus Taiwan, allegedly has HTC China's Head of Vive, Wang Tsung-ching, stating that VR will top the smartphone business in four years' time. Perhaps that's more of a reflection of the anticipated success of VR than it is the expectations for its mobile business in the years to come, but it still sends a clear message about where the company wants to be going forward.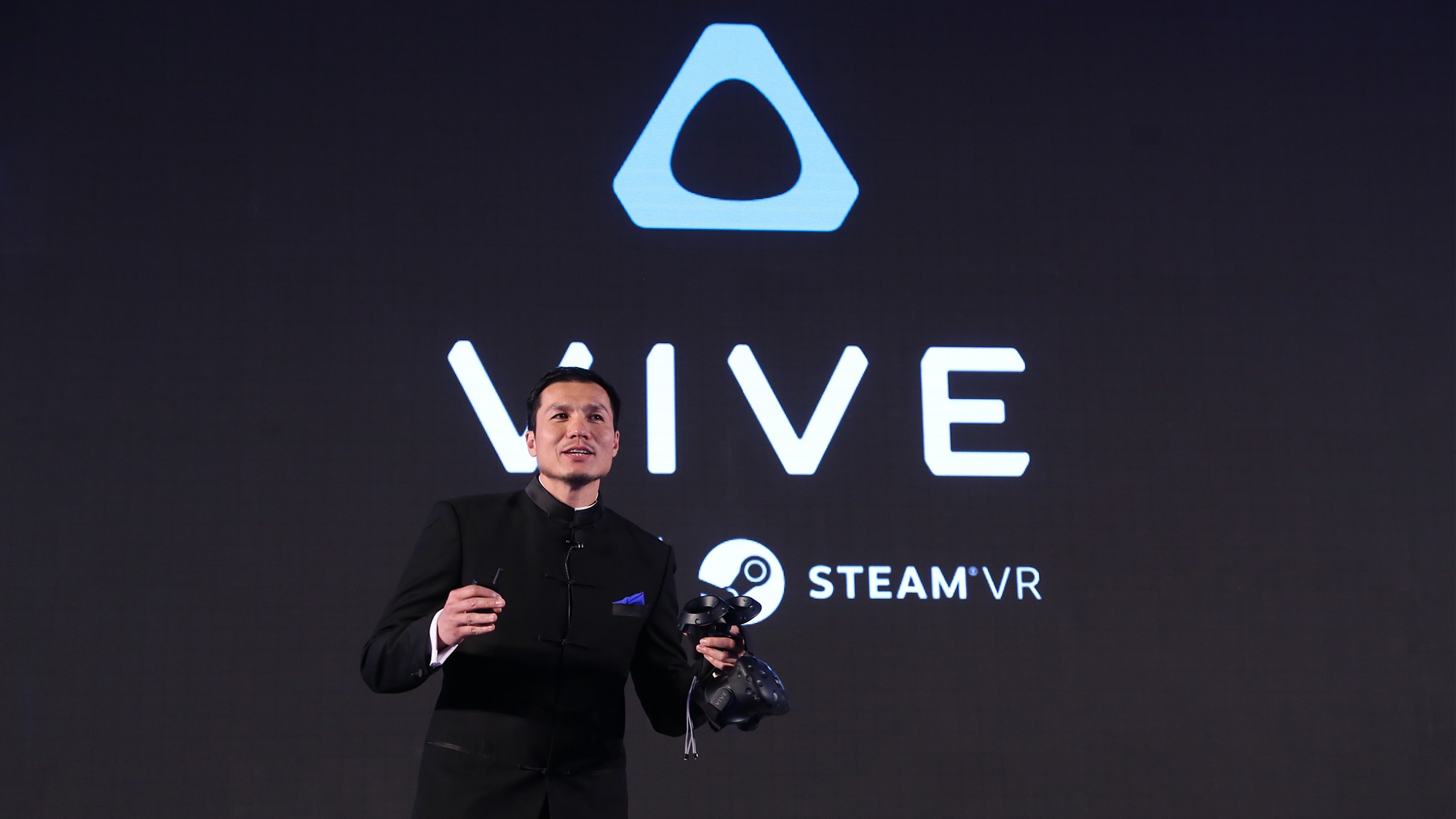 Comments like this have continued to slip out of the mouths of company executives in the past few weeks and months. Back in February CEO Cher Wang labeled devices like wearables and, yes, VR as "more important" than its bread and butter.
It's no secret that the company has been facing financial pressures for the past few years thanks to low-selling handsets. Last month the company released financial statements that revealed revenues had dropped to around $127 million in March, a 79.3% drop year-on-year. And, after countless reports of decline, January saw the group reveal losses of $37 million. Earlier this month the company's Italian office was closed down. This week it sold land in its home country for a total of $89.29 million. 2016's year-over-year revenues continue to make drastic drops. Make no mistake about it; HTC is not in a good place right now.
It's not a problem the company faces alone. It's recently been revealed that demand in the smartphone market shrunk for the first time in history. It was a measly quarterly decline of shipments to vendors and customers, down 3% from 345 million in 2015 to 334.6 million this year, but any sign of shrinkage is significant, especially in an industry as big as this. If consumers are starting to tire of new devices, how does HTC expect to compete with the increasingly dominant Samsung and Apple?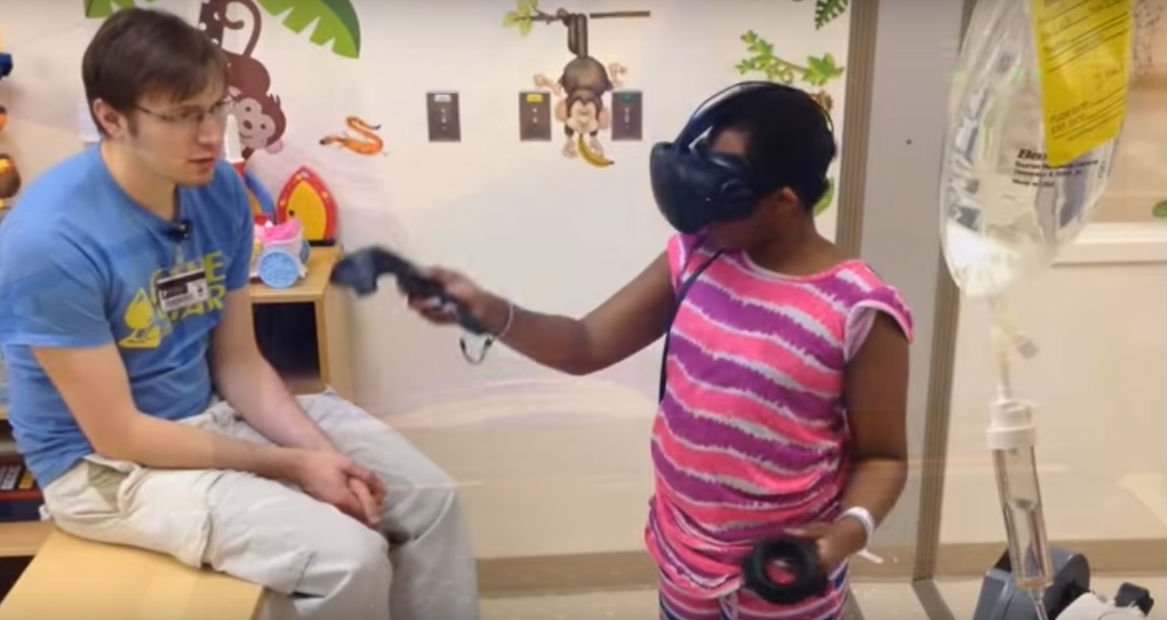 HTC continues to release new devices, the latest being the 10, and there are rumours that two new Nexus handsets are on the way too. The 10 has reviewed well, but it hasn't managed to turn HTC's fortunes around. Plus, how do you inspire people to buy your flagship phone if you're predicting that, in the not too distant future, phones won't even be your flagship market?
What makes it even riskier is the dependence on VR's future when we all know there are some big breakthroughs needed before we can really think about mainstream potential. The Vive costs an astronomical amount of money and asks – though doesn't demand – for space that many similarly can't afford. Even with the Oculus Rift's own high cost, Vive is easily the most brash, bold HMD available right now, and that makes its future all the more uncertain.
HTC isn't placing all its eggs in one basket straight away, then, but it certainly feels like it's beginning to move them from one into another. There's $100 million being distributed in that accelerator program, and Vive dev kits were distributed for free and without hesitation. You don't release a $799 piece of technology as an experiment, you release it to gain a foothold.
Short term success may be found in a merging of phones and VR, too. HTC hasn't denied the possibility of a mobile-based HMD to compete with Gear VR later down the line. Integration doesn't stop there, either. Vive's phone services allow users to access their device from within VR. It's a terrific little touch that can't be seen anywhere else, even if it can be a little awkward to get working. It might not have any significant financial input either, but features like this do show a future where these two areas of HTC's operations co-exist rather than one eliminating the other.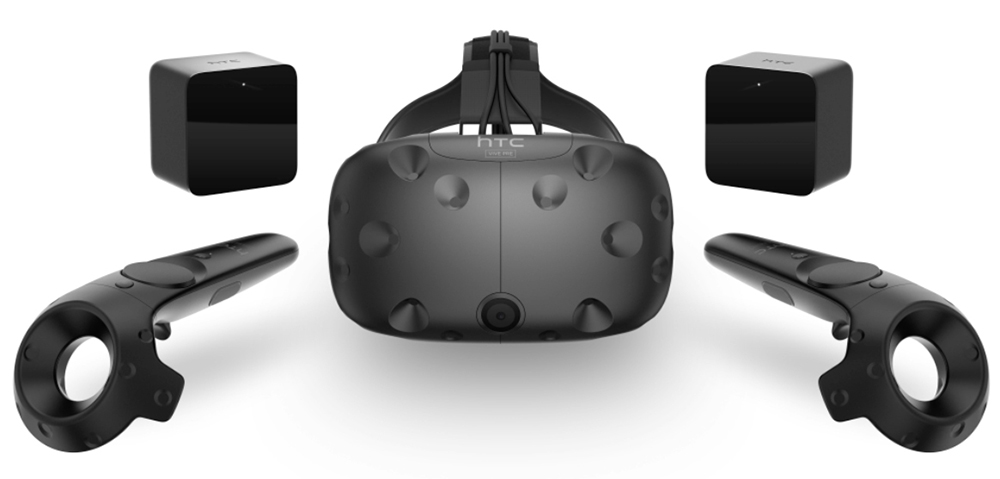 That's all to say that HTC finds itself in a fascinating transitional stage right now, and it's one that won't be completed for a good few years to come. The company is betting big on a completely unproven market as its alternative to an industry it no longer dominates, and yet it's taking the biggest gamble of any of the major VR players right now. And it's doing all of that without Facebook money or an established install base of around 40 million PlayStation 4's to depend on. HTC's bet on the future of VR is progressive and exciting but uncertain and, quite frankly, a little scary.