At CES 2017, Osterhout Design Group (ODG) is debuting a pair of new augmented reality smartglasses, R-8 and R-9, powered by Qualcomm's new Snapdragon 835 processor and a suite of new AR and VR content from 20th Century Fox, Fox Broadcasting Company, FX, Fox Sports, National Geographic and Fox News Channel.
Designed for the consumer market, the R8 will retail for under $1,000 and the R9 will cost $1,800 and weight less than 6.5 ounces. Built on ODG's eighth generation platform, these glasses come with integrated Wi-Fi and Bluetooth with fast connectivity to devices and networks. GPS is built in so they know their location in the world. Built-in dual microphones (one for the user and one for ambient sound) and stereo speakers round out the glasses (ear buds are supported externally). Both devices run on ODG's Reticle OS, which works on top of Android 7.0.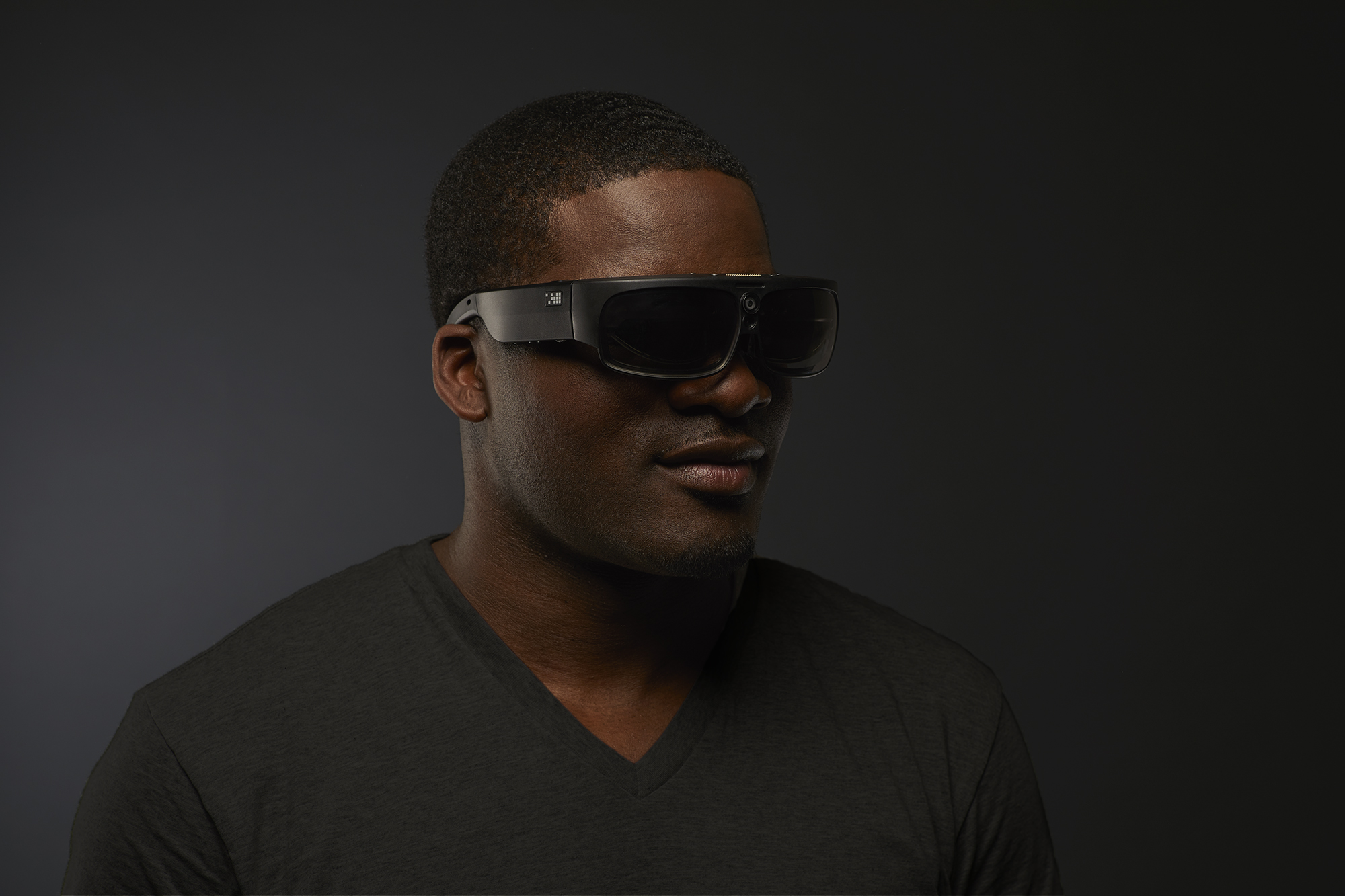 Pete Jameson, chief operating officer at ODG, told UploadVR these are the first products that aren't mobile phones to feature the powerful Snapdragon 835 processor.
"We're starting to see smartglasses bridge from the current environment, which is enterprise and commercial, over to the consumer marketplace," Jameson said.
The company's current R-7 seventh-generation product focused on enterprise, commercial and industrial clients and was built on the company's 10+ years of integrating head-worn computers into smartglasses, according to Jameson.
"The R-9 features a 50 degree field-of-view with a 22:9 aspect ratio that has been calibrated to reproduce the visual experience of sitting in the middle seat in a digital cinema," Jameson said. "We replicate that from dynamic range with contrast and resolution in 1080p."
The R-9 also comes with a 13 megapixel camera that can record 4K at 60 frames per second and also be used for tracking. There's 128 GB of on-board storage.
"We built an extension module connector so developers can extend the value proposition of the product," Jameson said. "You can add on custom enterprise modules like night vision or a medical wavelength emitter by clipping it on to the glasses."
Another example Jameson mentioned was for the consumer market. An integrated AR gaming experience with great occlusion could be created by adding a module with additional cameras to scan and monitor the player's environment. Add a cellular radio module and the glasses could become a cell phone.
"We've opened this up to third parties to develop modules for these glasses," Jameson said.
The R-9, which weighs under 6.5 ounces, will be available for developers in Q2 2017 and consumers in Q3 2017 for $1,800.
The R-8 feature a 40 degree field-of-view and 16:9 aspect ratio with 720p resolution. They include a pair of 1080p stereo cameras and 64GB of memory. They do not include the modular extender. The glasses, which weigh under 4.5 ounces, will retail for under $1,000. It will be available in Q3 2017 for developers and in Q4 2017 for consumers.
"This is a horizontal high-performance mobile computer," Jameson said. "We see this model really start to get traction in that early adopter innovator marketplace."
Anyone who wears glasses won't have to go through the hassle of trying to wear smartglasses on top of their current pair. Jameson said customers can go online and type in their prescription and ODG will send a pair of corrective lenses to pop into the glasses for less than $50.
The debut of these glasses comes on the heels of ODG's $58 million fundraising and its recent partnership with China Mobile's MIGU to bring smartglasses to its customers through 40,000 retail locations.
Jameson said the time for smartglasses on the consumer market is fast approaching.
"Some of the Google Glass blowback came because people were wearing them all the time," Jameson said. "Our approach is these are like a phone or laptop, you take them out and use them for specific use cases. If I'm a commuter and on a train, they give me this amazing experience without being disconnected from my environment to watch 3D movies and play mobile VR. If I'm a tourist, the glasses are informing me about the monuments and sites around me."
The ergonomic lightweight glasses have been built for extended use scenarios. Jameson said customers are wearing the 6 ounce R-7 glasses for hours in industrial environments.
"Now instead of wearing this big VR headset you can put on our glasses and watch livestreamed sports for hours," Jameson said.
At CES 2017, ODG will have content from Fox running on these new smartglasses. Fox is the company's lead investor.
"What you'll see from ODG and the Fox Innovation Lab runs the gamut from the simple like taking Planet of the Apes and optimizing them for the glasses to taking some of their VR experiences and optimizing them for the glasses," Jameson said. "We're also taking some brand-worthy properties like Alien: Covenant and building out unique AR experiences. We also built this quick and simple showcase app that's like a Fox Channel with Fox News and Fox Sports in our headware display."
With support for Vuforia, R-8 and R-9 will be accessible by a growing ecosystem of registered developers who have developed thousands of AR applications.
Jameson said ODG is actively seeking out developers to create a mix of content for these new smartglasses.
"We are targeting different markets and use cases so the need for a portfolio of products that caters to all these audiences is important," Jameson said.
He also pointed out that the R-9 have been designed as a development platform for creators to make new experiences aimed at different AR markets.
Smartglasses Breakdown
R-8 & R-9 Common Features
Qualcomm Snapdragon 835
Bluetooth 5.0
WIFI – 802.11ac
GPS – GNSS with iZAT
Embedded 6 DoF tracking
High speed IMU
Dual microphones
Integrated directional speakers
Recticle OS on Android 7.0 (Nougat)
USB-C
R-9 Incremental Features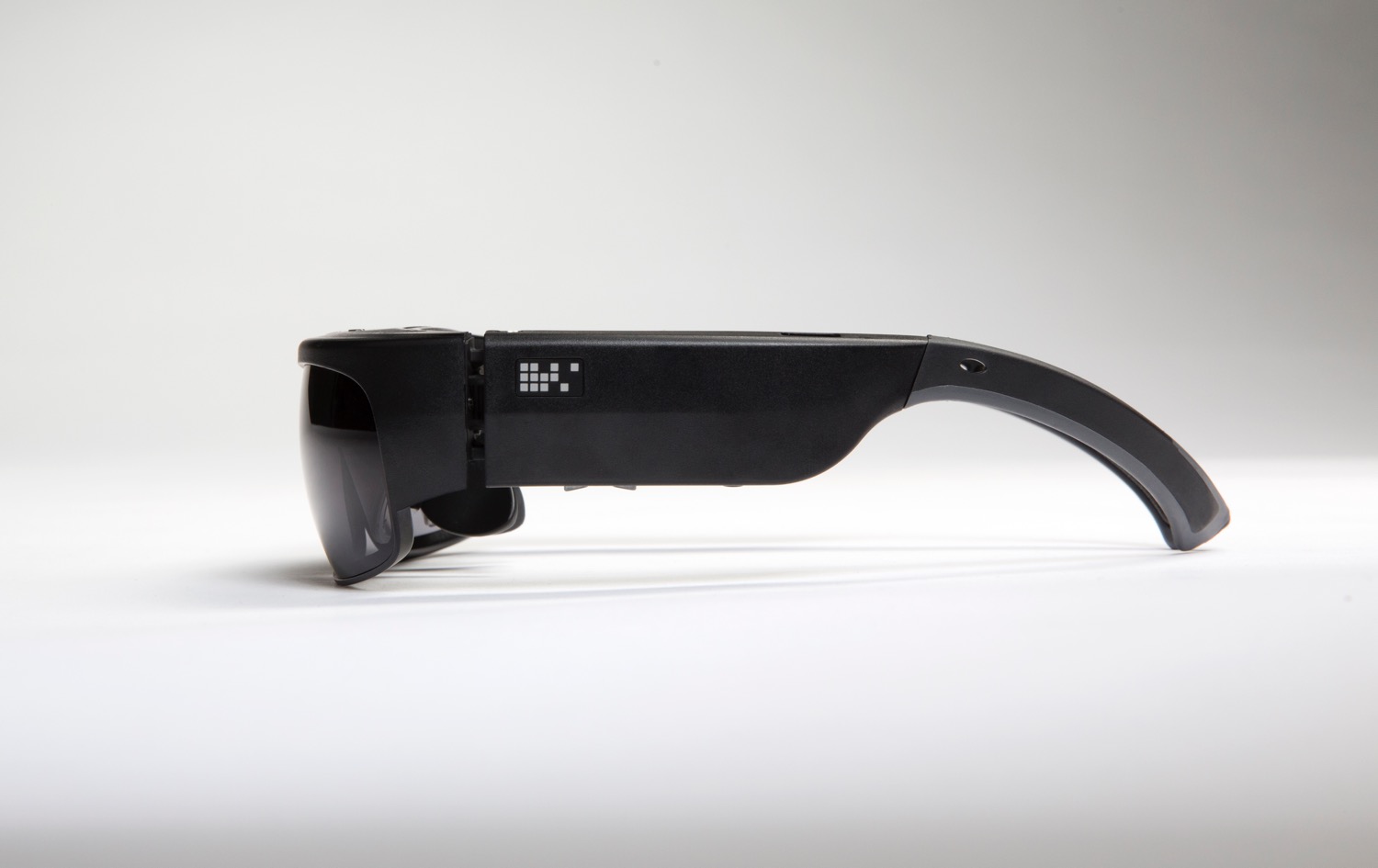 Over 50˚ field of view
Cinema wide (22:9) or 16:9 aspect ratios
1080p resolution
13MP front facing camera – 4K at 60 fps to 1080p at 120 fps
Module Expansion (mipi, USB) for extended sensors and/or cameras
128 GB storage
Suggested List Price: ~$1,800
<6.5 oz.
R-8 Incremental Features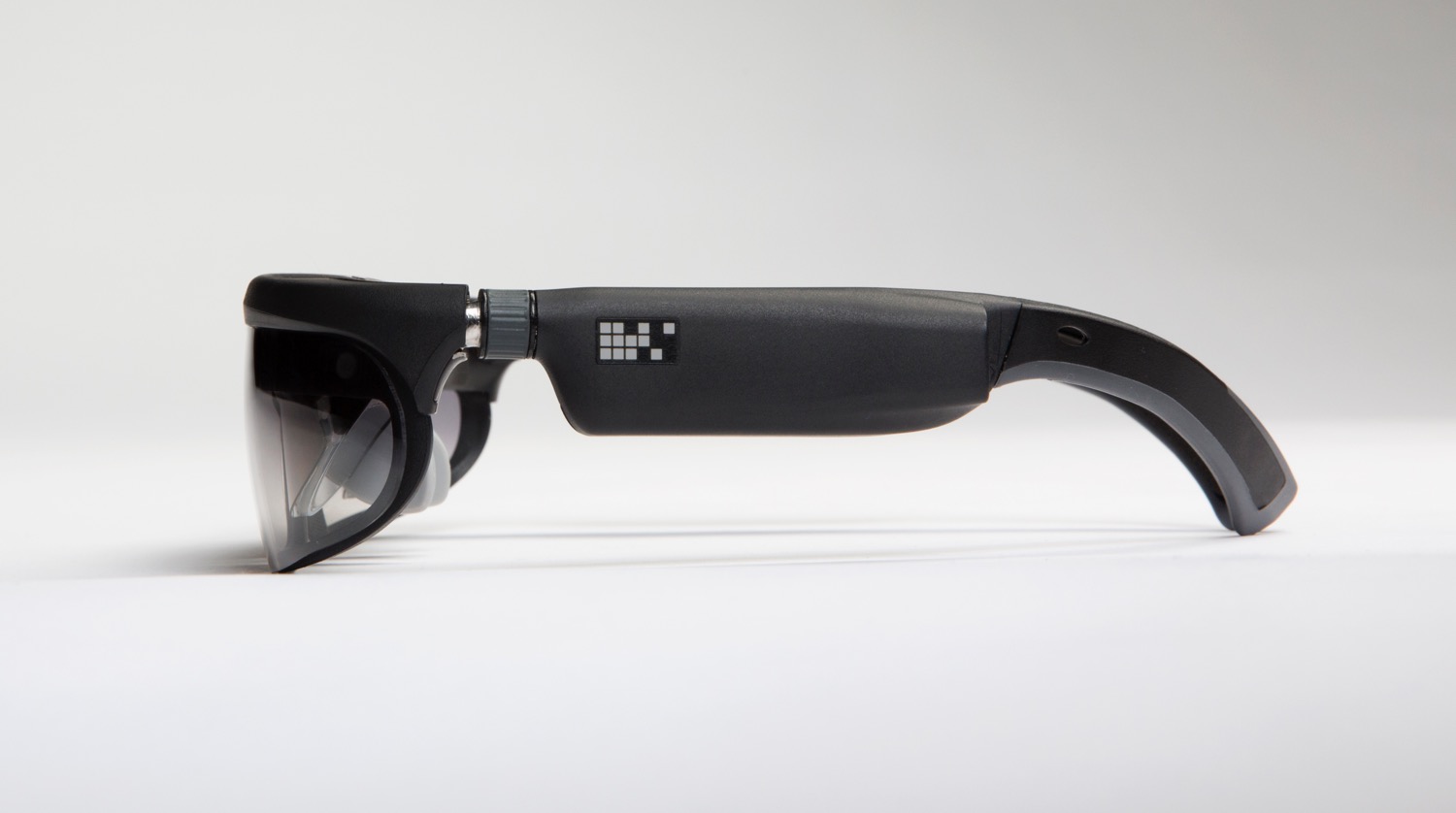 Over 40˚ field of view
16:9 aspect ratio
720p resolution
Dual 1080p stereo cameras
64GB storage
<4.5oz
Suggested List Price: under $1,000