Since we're still in the first generation of real consumer-grade VR headsets, no company was going to get it absolutely perfectly from the get-go. The HTC Vive has the most expansive, scaleable, open, and impressive tracking system with its lighthouses, the Oculus Touch controllers are our favorite tracked motion controllers on the market, and the PlayStation VR's (PSVR) headset design is easily the most comfortable.
One other thing people seem to be particularly fond of as well are the built-in headphones that came with every Oculus Rift. They simply slide down and hang right in front of your ears, only making the slightest bit of contact, and are easily adjusted or moved in case you need to hear something or someone from the real world for a second.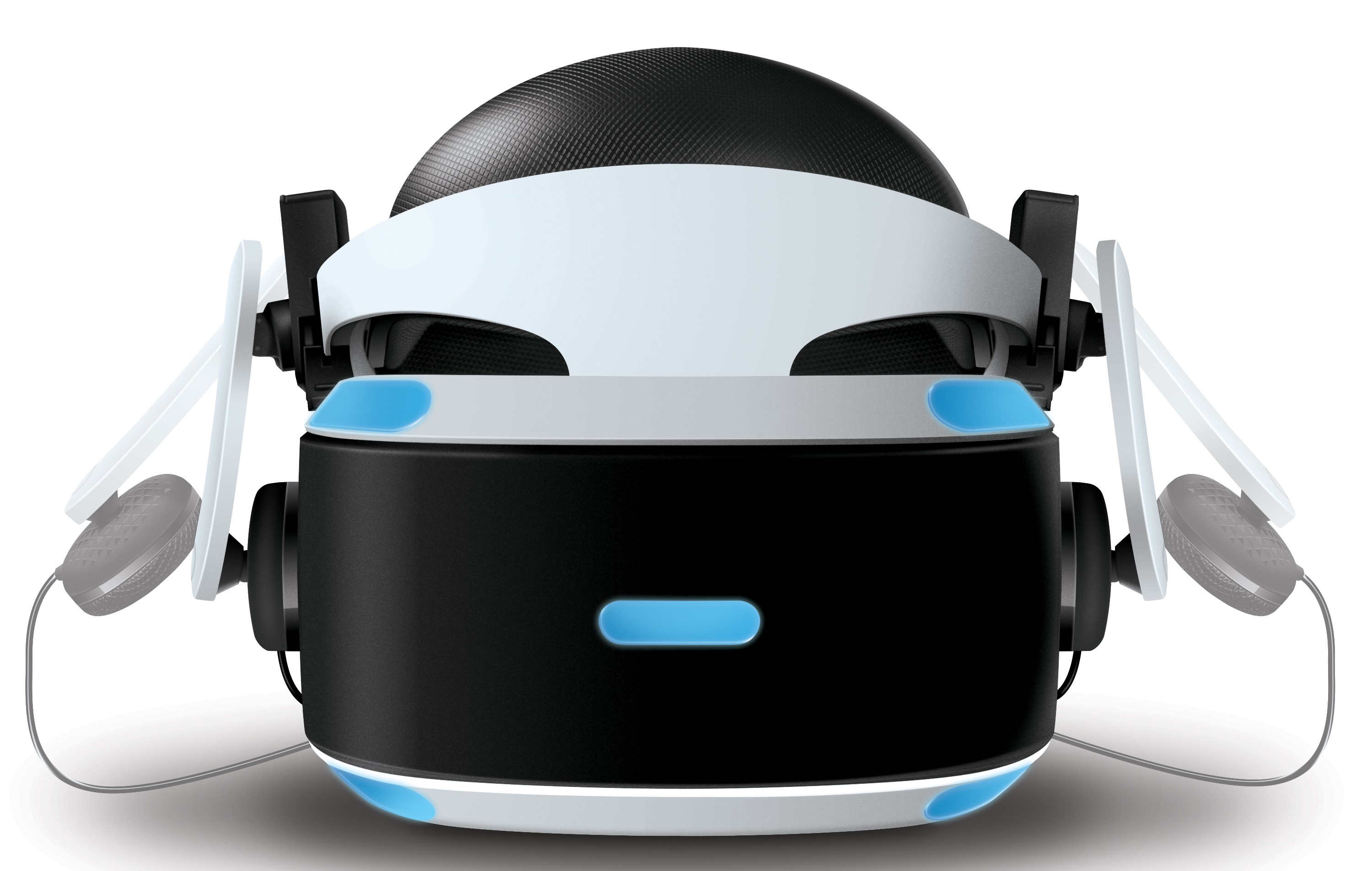 HTC is releasing a similar add-on for the Vive in June and now Bionik, a third-party gaming peripheral company (similar to Nyko, for example) are releasing a similar set for Sony's PSVR. Instead of installing them into the headset itself, you just clip them on the sides of the PSVR. From there you can plug them into the headphone jack on the volume slider and everything works seamlessly. They rest on top of your ears, without pressing against them, and offer audio quality that's essentially on par with the Rift's.
The material itself is a bit different though as it's not soft foam like the Rift's headphone design, it's more of a smooth glossy finish. It feels fine while wearing and I didn't notice any sound leaking when the representative from Bionik showed me the headset.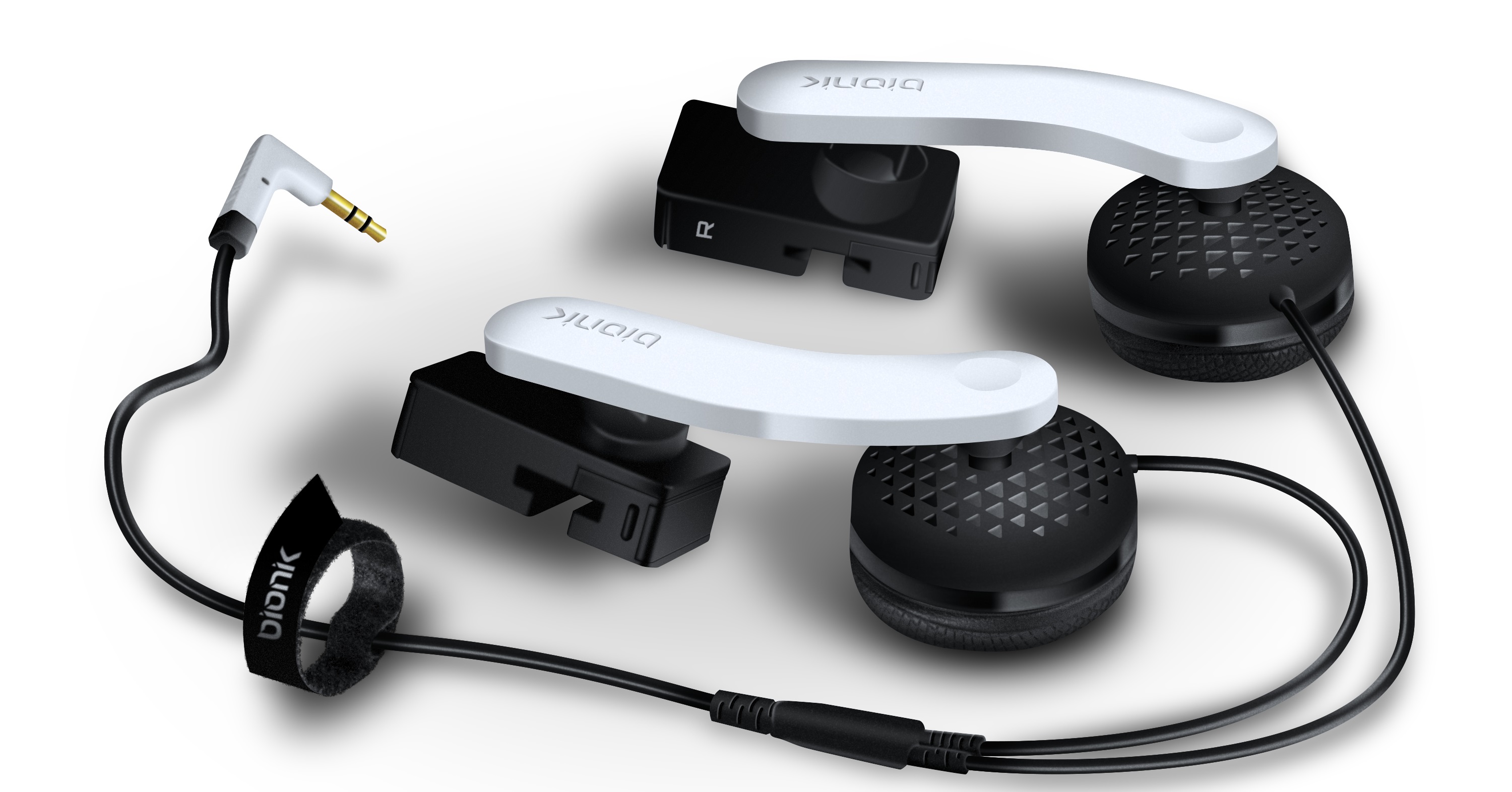 Thankfully they fully support 360-degree audio so they will be able to deliver strong, believable sound all around you. Stylistically they even match the headset perfectly with the white and black colors. Bionik tells me that was the plan from the very start, as they wanted it to look as close to an official product that was designed to always be on the headset as possible.
Everyone has their preferred headphones they use — I use the same pair of HyperX headphones for standard PC usage such as audio and video calls, listening to music, using my Vive, playing my Switch or Vita, the Gear VR, and my PSVR. They go with me everywhere. But there's something to be said for a device that doesn't need anything extra plugging in and just has it all right there, attached, and ready to go.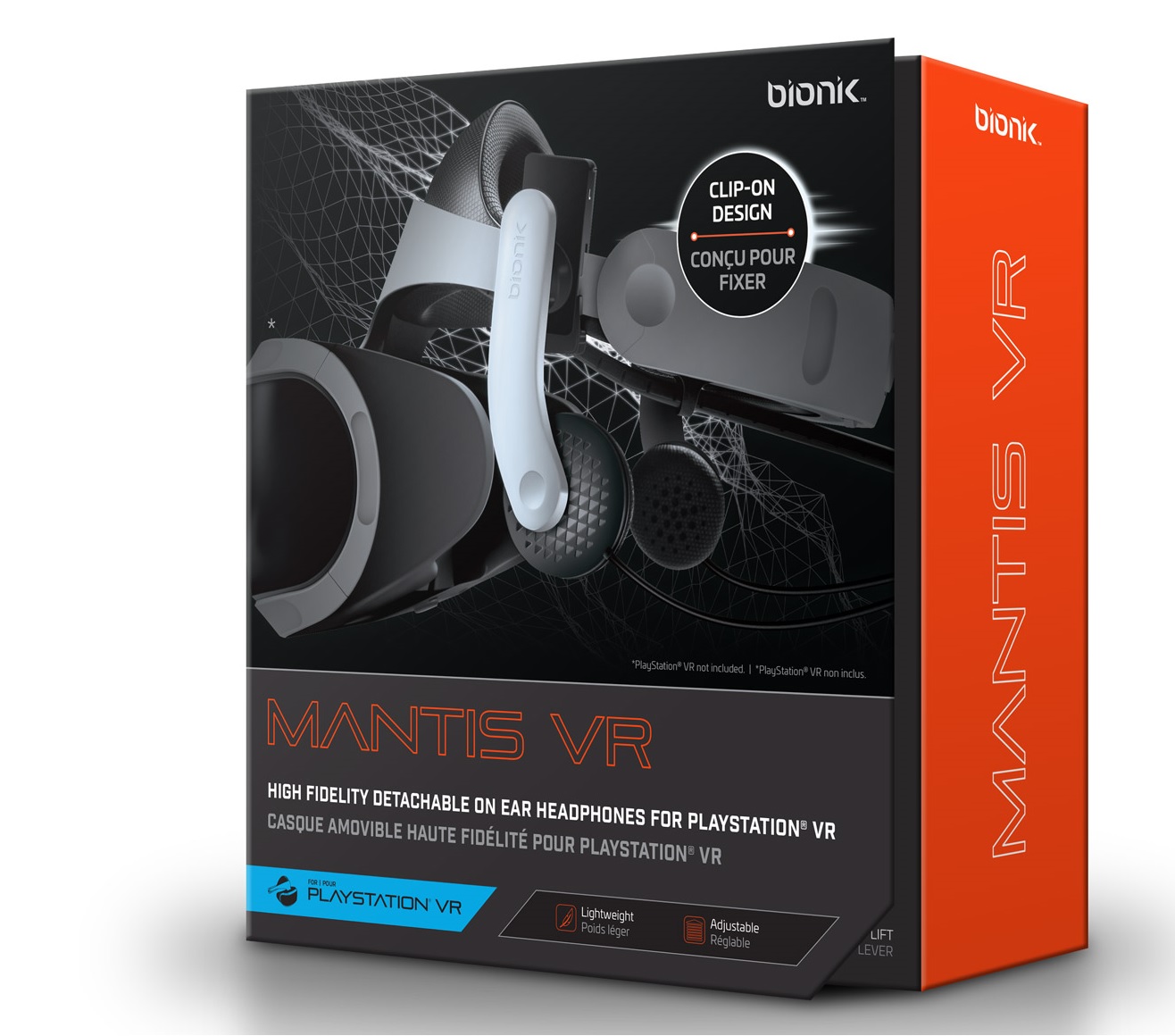 Bionik's Mantis headphones for PSVR are expected to release later this year and will retail for approximately $49.99. You can find more information on the official website.