Google is very conscious about the issues of VR trolling, and its concerns seem to have rubbed off on the creators of BigScreen.
The team behind this social VR app has today unveiled what it called the 'Personal Space Bubble'. As you can see in a video below, this prevents virtual collisions between two avatars, as one player will become invisible when entering the space of the other. The idea is to put a stop to purposefully blocking one user's sight, which is crucial seeing as BigScreen itself is all about viewing a gigantic version of your personal PC screen from within the comfort of VR. No blinding players to gain a leg up in online multiplayer, then.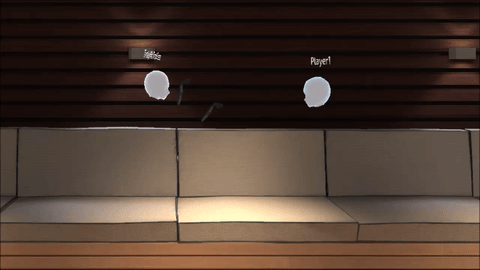 Announcing the new feature, the developer's Darshan Shankar told UploadVR that it planned to further polish the Personal Space Bubble in the future, noting that it's hard to communicate just how effective it is without being in VR yourself.
It's crucial to eliminate any possible form of trolling within VR given just how essential user comfort is to any experience. Google itself highlight this during last month's I/O developer conference, in which it revealed a similar solution to BigScreen's. In a two player poker game, one sore loser stands up to take their chips back, but turns invisible once they've left their designated area. As Shankar told us, this is a feature that "every single social VR app needs to have" going forward, and we completely agree.
BigScreen itself is currently available in Beta form as a free download for both the HTC Vive and the Oculus Rift. We're really quite fond of it, and even recorded a recent episode of our weekly Gamescast within it as we played some rounds of Overwatch. Expect plenty more essential updates for the software to come later down the line.