If you're like me, you've probably been wondering why there aren't many fishing games in VR yet. I was always the type of person that spent hours playing Sega Bass Fishing on the Sega Dreamcast and even more time at The Legend of Zelda: Ocarina of Time's Fishing Pond. I've never exactly been a big fisherman by any means in real life, but there's something calming and therapeutic about enjoying the scenery and reeling in a big fish in a video game. Luckily, Bait! is gearing up (pun intended) to scratch that itch.
Bait! is an upcoming fishing game in development by Resolution Games. They're an indie studio from Stockholm, Sweden that just launched in 2015 and made headlines after receiving $6 million in funding from Google Ventures. In fact, their co-founder, Tommy Palm, is the ex-digital games guru from King Digital Entertainment, the company behind Candy Crush Saga. Resolution's first publicly released game, Solitaire Jester, is currently available on the Gear VR Oculus store.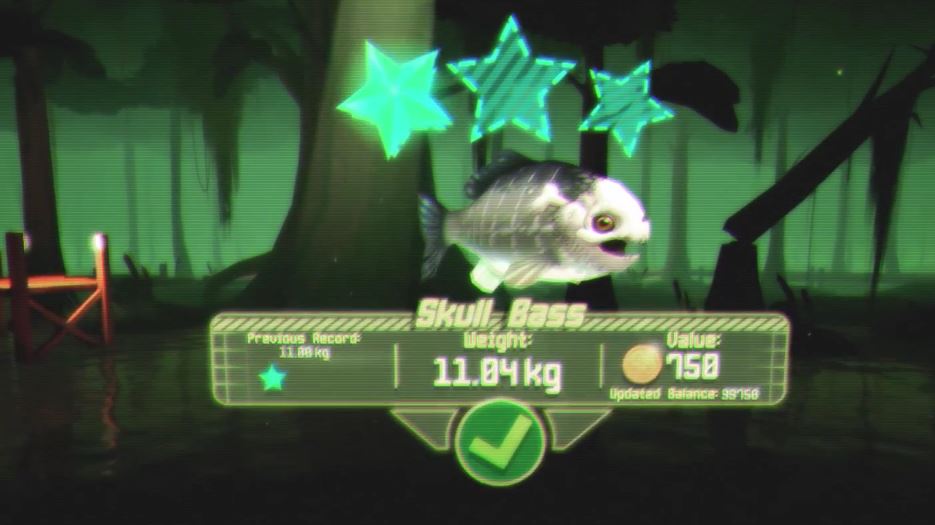 Information is scarce at this point, but it's clearly shaping up to be one of the prettiest Gear VR titles, according to the trailer. There are two different shops you can visit, presumably to upgrade your bait and lures and other equipment. Each fish you catch appears to be attached to a rating system and there are a variety of locales for you to cast your line into. It's unclear how the mechanics will work, but the studio's website labels it as an "Adventure Game" with the following description: "a fishing game that provides a calm and relaxing experience at the same time as you are fully emerged in a VR world filled with great views, story, characters and plenty of fish."
Other than that, the only information currently available on Bait! is that it's coming to Gear VR on March 24th. You can stay up-to-date on the game by following Resolution Games on Facebook.