An extensive patent application filed by Apple could provide insight into their plans for AR glasses.
The patent describes interactions in augmented reality. The glasses in the text are described as being powered, and controlled, by a smartphone.
Notorious Apple analyst Ming-Chi Kuo also reported today that the glasses would be an iPhone accessory. He claims they will go into production as early as Q4 of this year. Combined with past reports, we're starting to get a good idea of what the tech giant is cooking up.
Microsoft's HoloLens 2 has the computing hardware and battery built into the rear padding. This keeps weight away from the front. But the resulting form factor is still too bulky for broad consumer adoption.
For AR glasses to ever go mainstream, they need to be compact, light and socially acceptable. Bulky headsets are fine for the workplace, but not on the streets.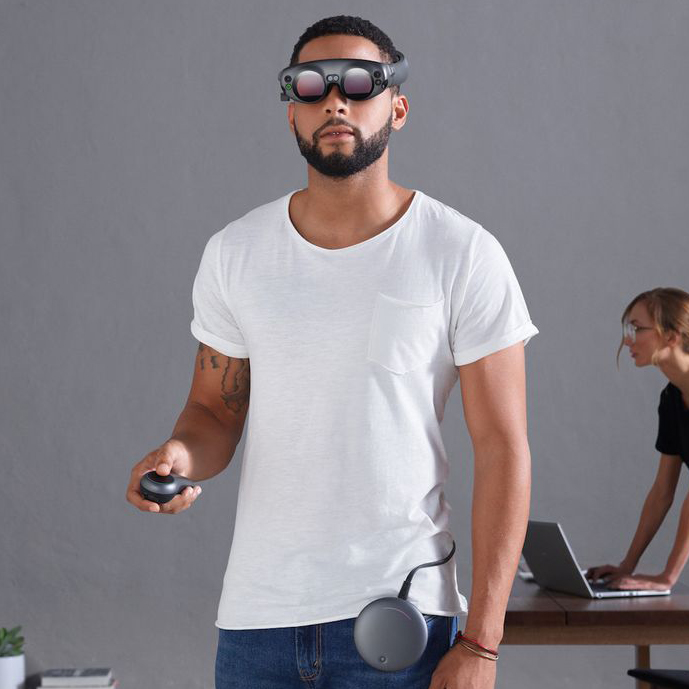 The Magic Leap One and Nreal glasses optimize for aesthetics by using a separate "puck" computer (including battery), strapped to your waist. This allows the headset itself to be more lightweight. Nreal in particular achieves under 85 grams — when we went hands on we were impressed.
The iPhone
Apple's biggest advantage in AR could be the ubiquity of its iPhone. The phone, which Apple fully controls the hardware and software for, has roughly 45% market share in the US. The numbers are similar throughout the western world.
The iPhone in hundreds of millions of pockets today can be the computer, battery and controller for Apple's AR headset. This allows for a headset with less cost than a competitor having to bundle the computer. This is already how the Apple watch works — however it has its own chip and can now work alone with 4G. The companies that seem to be the biggest threats to Apple's AR ambitions — Microsoft and Facebook, lack any smartphone platform to leverage. Magic Leap and Microsoft also can't leverage the many established services built into Apple and Google's platforms.
Whereas those companies will have to either include a "puck", partner with an Android manufacturer (similar to Facebook with the Samsung Gear VR) or somehow manage to use regular Android phones via an app. All three solutions have major disadvantages compared to Apple's total hardware and software control.
ARKit & The App Store
Apple also have a considerable lead over these competitors when it comes to the software platform. A major focus from Magic Leap and Microsoft has been building an SDK and enticing developers.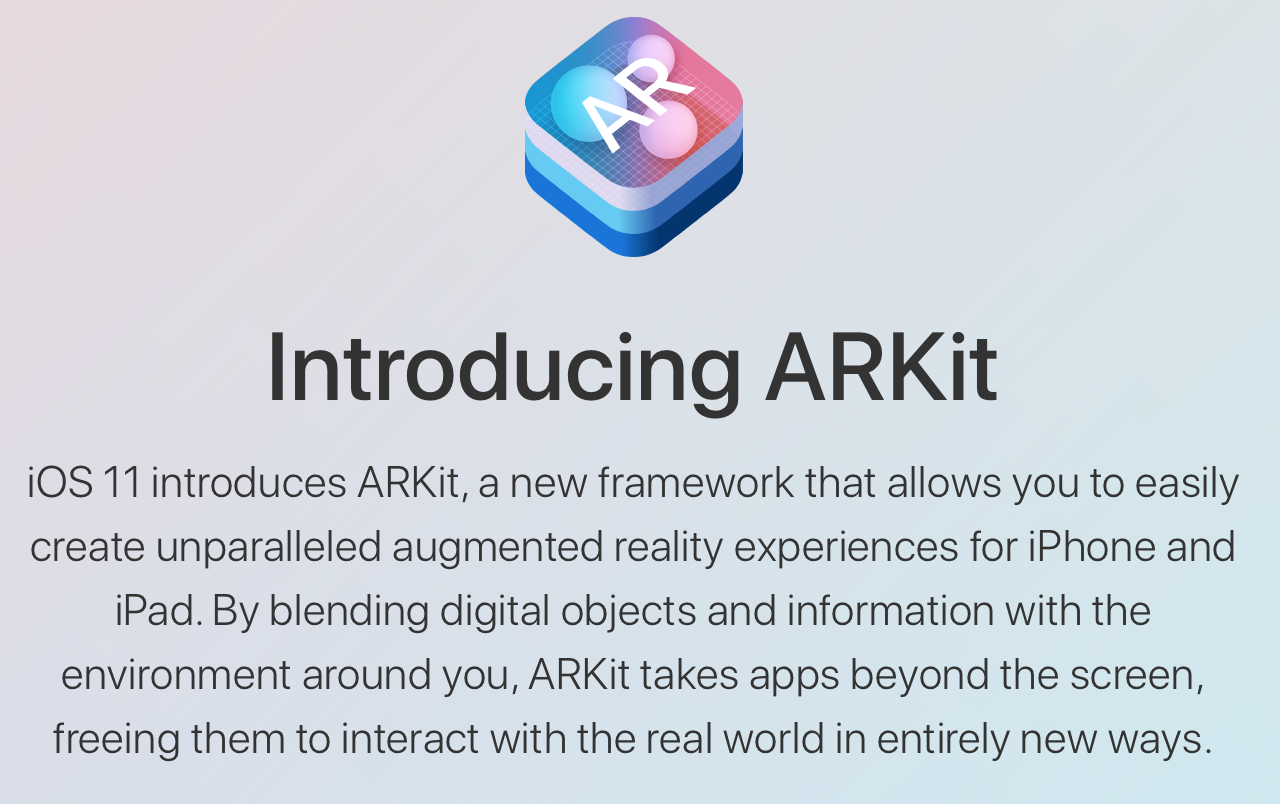 ARKit is already built in to every iPhone released since 2015, and every iPad since 2017. It's estimated that totals to 500 million devices. The platform has already attracted hundreds of AR developers, including big names like IKEA, Edmunds and LEGO. The SDK is even used in Pokémon GO to more realistically place Pokémon.
If Apple does use the iPhone to power their AR glasses, adding support for the hardware to an existing ARKit app could potentially be trivial- or even automatic. Many have questioned Apple's intense investment in ARKit and how heavily it's pushed to developers- this could be the reason.
Apple Engineering
One of the biggest challenges for consumer AR is simply managing to fit so much technology into a compact frame. But no company has consistently displayed an ability to push the boundaries on miniaturization more than Apple.
In 2001, the iPod stored more songs than other MP3 players despite being the size of a deck of cards. In 2008, Apple defined a new category of device with the MacBook Air —  the ultrabook. The Air was the thinnest and lightest 13 inch laptop by far.
AirPods are the latest example of this type of engineering. Each AirPod weighs just 4 grams and is just 4 centimeters long, yet holds five hours of battery. The charging case is just 5 centimeters, yet holds 24 hours. When released in late 2016 there was nothing so compact on the market. Competitors are starting to catch up now, but preliminary reviews show they're still falling short.
Apple may be able to use decades of miniaturization engineering experience to deliver AR glasses lighter and more compact than any competitor.
The Bloomberg & CNET Reports
Apple's AR glasses ambitions aren't just speculation. In late 2017, Bloomberg reported that the company was working on AR glasses for release in 2020. However, this described device was described as having onboard processing. It was said to run a variant of iOS called rOS. In 2018, CNET described an Apple device which might connect wirelessly to the headset via a processing box.
Akonia Holographics
Of course, regardless of how the device is powered and controlled, a core question remains as to what display system Apple will use. A hint might be found in their acquisition of Akonia Holographics last year.

Akonia was working on novel optics for AR based on holography. They called the approach 'HoloMirror', and claimed it had "dramatically higher" field of view with lower production cost. As far back as 2017 the company was claiming a 60 degree field of view- that's impressive compared to the current market leader HoloLens.
How much Apple paid for Akonia was never disclosed, but if the company's pre-acquisition claims are close to true they could be a key element of Apple's AR glasses strategy.