41 days to go! We're counting down to the release of PlayStation VR on October 13th by highlighting one game a day for the anticipated headset. Today we're heading to the track for one last spin with the hugely anticipated DriveClub VR
–
This week we're mourning the delay of Gran Turismo Sport out of 2016, meaning arguably one of PlayStation VR's biggest titles won't be arriving this year. What better time, then, to remind you that Sony's other popular racing simulator series, DriveClub, is coming to the headset in time for launch.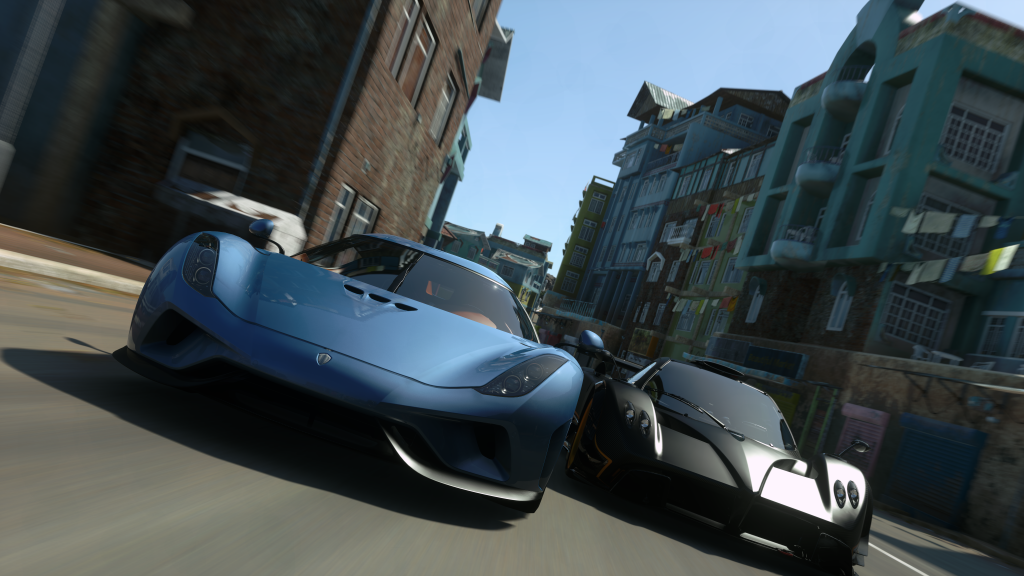 Yes, DriveClub lives on despite the fact its developer, Evolution Studios, has transitioned from Sony over to the folks at Codemasters (who themselves are no strangers to VR). DriveClub VR is a completely new entry in the series, which is known for its stunning visuals, rock sold racing, and social focus. You'll be able to jump into the drivers seat of some immaculate vehicles and put your foot to the floor as you zoom around breathtaking locales.
DriveClub VR was first teased as a tech demo earlier this year, which came as somewhat of a surprise as Sony's Shuhei Yoshida confirmed all the way back in 2014 that the company had tested its headset with the original version of the game and decided to pass on it due to motion sickness issues. There's nothing experimental about this release though; it's an entirely new DriveClub experience that mixes some familiar elements with new content, all of which can be experienced as if you yourself were a professional race drive.
Tracks, for example, will feature some DriveClub favorites as well as five new urban courses, while a Cruise Mode will let you enjoy a smoother drive to take in the scenery without having to worry so much about coming first. To the same extent, you'll also be able to watch back replays from unique perspectives in a Passenger Mode that will allow you to be a backseat driver to yourself. There's even an Inspection Mode that will allow you to view the beautifully-rendered cars in minute detail.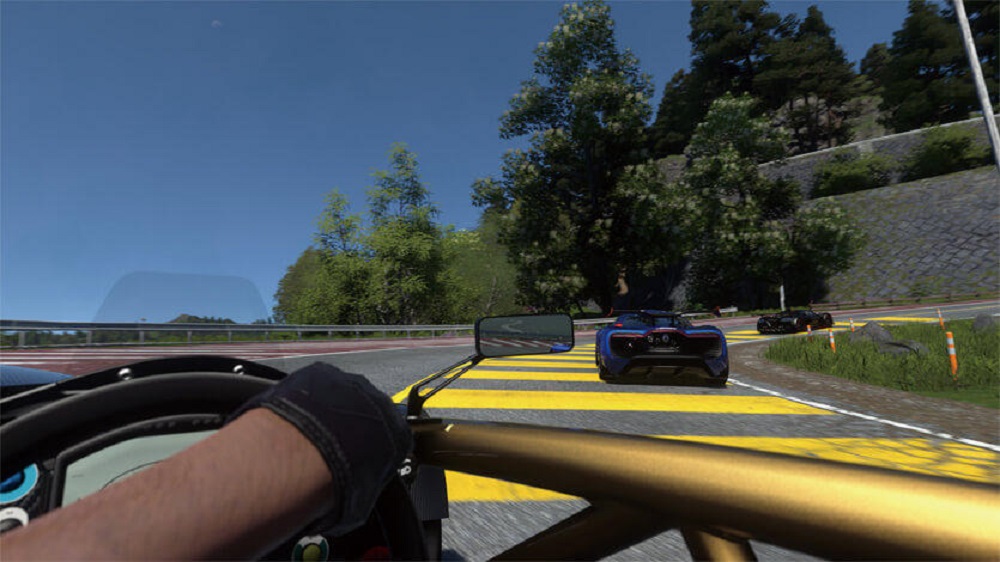 Most important, however, is the inclusion of a full online multiplayer mode that will make this one of PS VR's most competitive titles from the word go. There's also a full single player career with a variety of race types for those that want to play offline.
It's great to see DriveClub getting a shot at VR, especially given the game's shaky history. After a long delay, the game launched with huge connectivity issues, giving it a bad reputation from the start. Over time, Evolution has clawed its image back with free updates and fixes as well as great new premium content. Hopefully we can expect to see the same of DriveClub VR; we'd love to get a go on bikes at some point in the future.
In other words: Gran Turismo What? DriveClub VR is promising to be the real deal when it launches for PlayStation VR on October 13th. Just imagine having all of this with a steering wheel peripheral too. We might never want to sit in a real car again.
50 DAYS OF PS VR COUNTDOWN