38 days to go! We're counting down to the release of PlayStation VR on October 13th by highlighting one game a day for the anticipated headset. Today we're helping a herd of adorable critters with Secret Sorcery's promising strategy game, Tethered.
–
Strategy games have always proved a challenge for consoles. Without the accuracy of keyboard and mouse controls found on PC, the genre usually comes off as feeling second rate on gamepads. With head-tracked controls, however, virtual reality could really challenge that status quo. One of the first games to do that on PlayStation VR is Tethered, the debut title from a UK studio named Secret Sorcery.
A new trailer for Tethered dropped earlier this month, painting quite a dramatic picture, but don't be fooled by its dark themes; this upcoming title promises to be a lot of fun. Cast as a 'spirit guardian', you're put in charge of a small group of creatures known as 'Peeps'. You'll guide them through some staples of the real-time strategy genre like resource management and combat as you strive to defend them from monsters that attack at night. In a way it's like Minecraft, only if you were in charge of multiple characters all at the same time.
Inspired by works from the likes of Studio Ghibli, Tethered boasts a charming fantasy setting which you'll explore in 30 – 40 minute levels. By day, you'll get your Peeps to build their own villages and kit them out so that, by night, they'll be ready to take on a legion of evil forces that attack. All this time you'll gather Spirit Energy and build your friendly critter's skill sets to make them much more formidable opponents.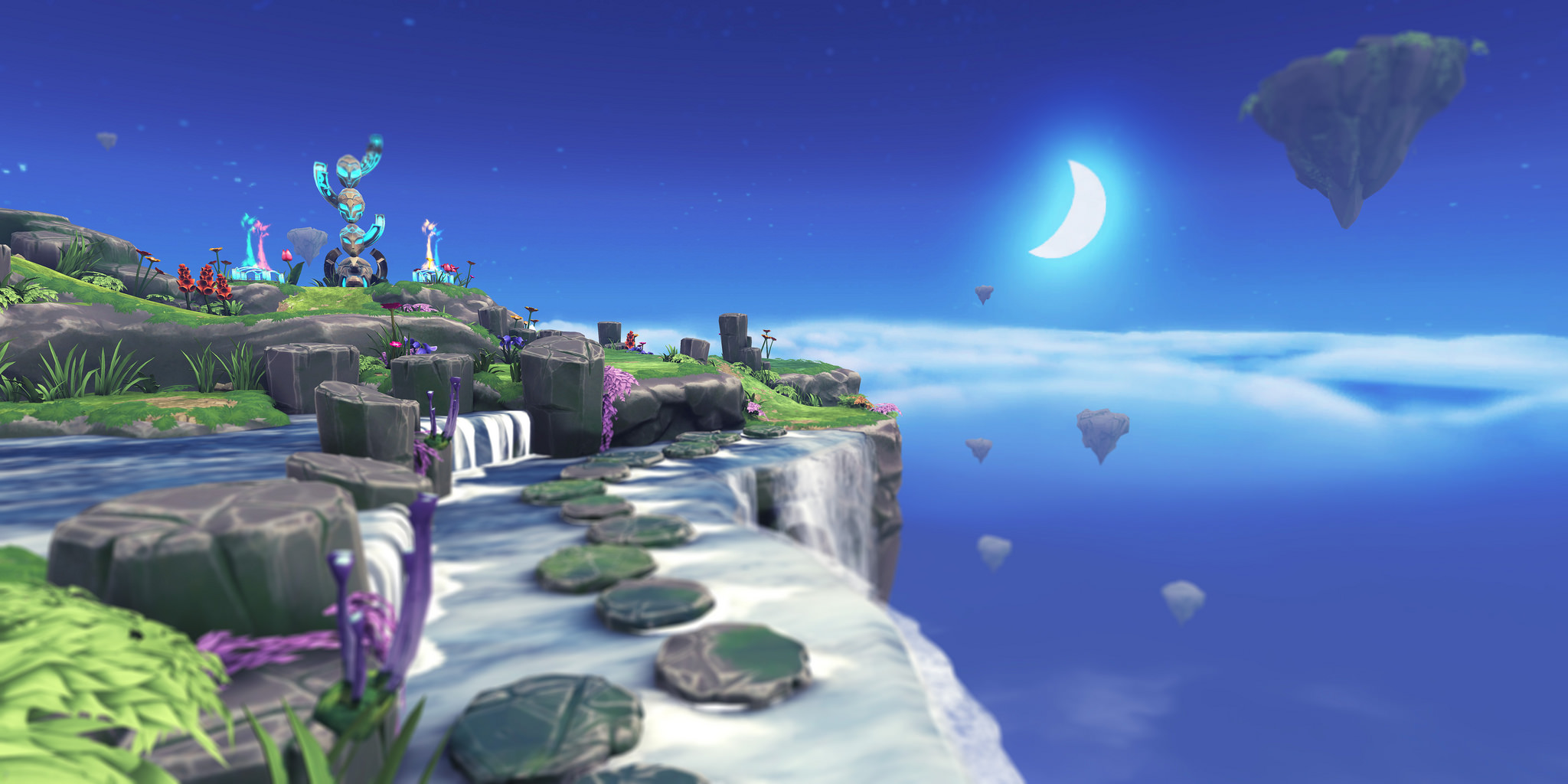 Graphically it's something of a delight. Worlds are bright and colorful, while your Peeps busy themselves around the land like Lemmings. Seeing as you're playing as a mythical being, we're hoping this is one VR title that will make us feel quite godly as we guide our people to and fro.
While having an entire world spring to life in VR excites us, what makes us really interested in Tethered is what it could do for strategy games on consoles. The XCOM series has been the only really good attempt at bringing the genre to gamepads in recent years, but with PS VR's ability to look and click with a simple twist of the head we could see many more great entries in the years to come.
If you're interested in Tethered and based in the UK then you may want to head to EGX in Birmingham from September 22nd – 25th, where Secret Sorcery will have four demo pods to try the game. As far as we know, the developer is planning to launch the game around the same time as PlayStation VR itself on October 13th.
50 DAYS OF PS VR COUNTDOWN