We're less than a month away from the launch of the PS VR! We're counting down to the release of Sony's VR headset on October 13th by highlighting one game a day for its anticipated release. Today we're using our minds to telepathically observe the world of Psychonauts in the Rhombus of Ruin.
—
Adapting an existing IP to virtual reality is incredibly difficult not because VR requires necessary original characters to function, but because most developers attempt to take the easy route and simply port things over into the immersive medium without rebuilding or changing them. In the case of Psychonauts in the Rhombus of Ruin, Double Fine smartly understood what they were dealing with, and creating something brand new.
We got the chance to try this game at E3 earlier this year and we can confirm that the trademark sense of humor and style you'd expect from legendary game designer Tim Schafer and the rest of the Double Fine team is definitely in place. The embedded video above includes much of the same content from what we saw at E3 2016, and it begins inside the mind of the main character, Raz.
Taking place between the cult classic first game and forthcoming sequel, which was funded to the tune of $3.8 million on the crowdfunding and investment platform, Fig, Rhombus of Ruin is a very different experience. Instead of taking place from the third-person perspective, mixing puzzles with platforming and adventure mechanics, this VR adventure will be played in the first-person.
You'll use your powers as a psychonaut to jump around between the minds of each of the various characters and take control of their individual powers, such as telekinesis, to solve environmental puzzles and interact with other characters.
If you've never played the original, you'll be missing out on some of the humor and plot references, but it won't be completely unapproachable. This game takes place immediately after the first game and will bridge the gap in the storyline between it and the forthcoming sequel.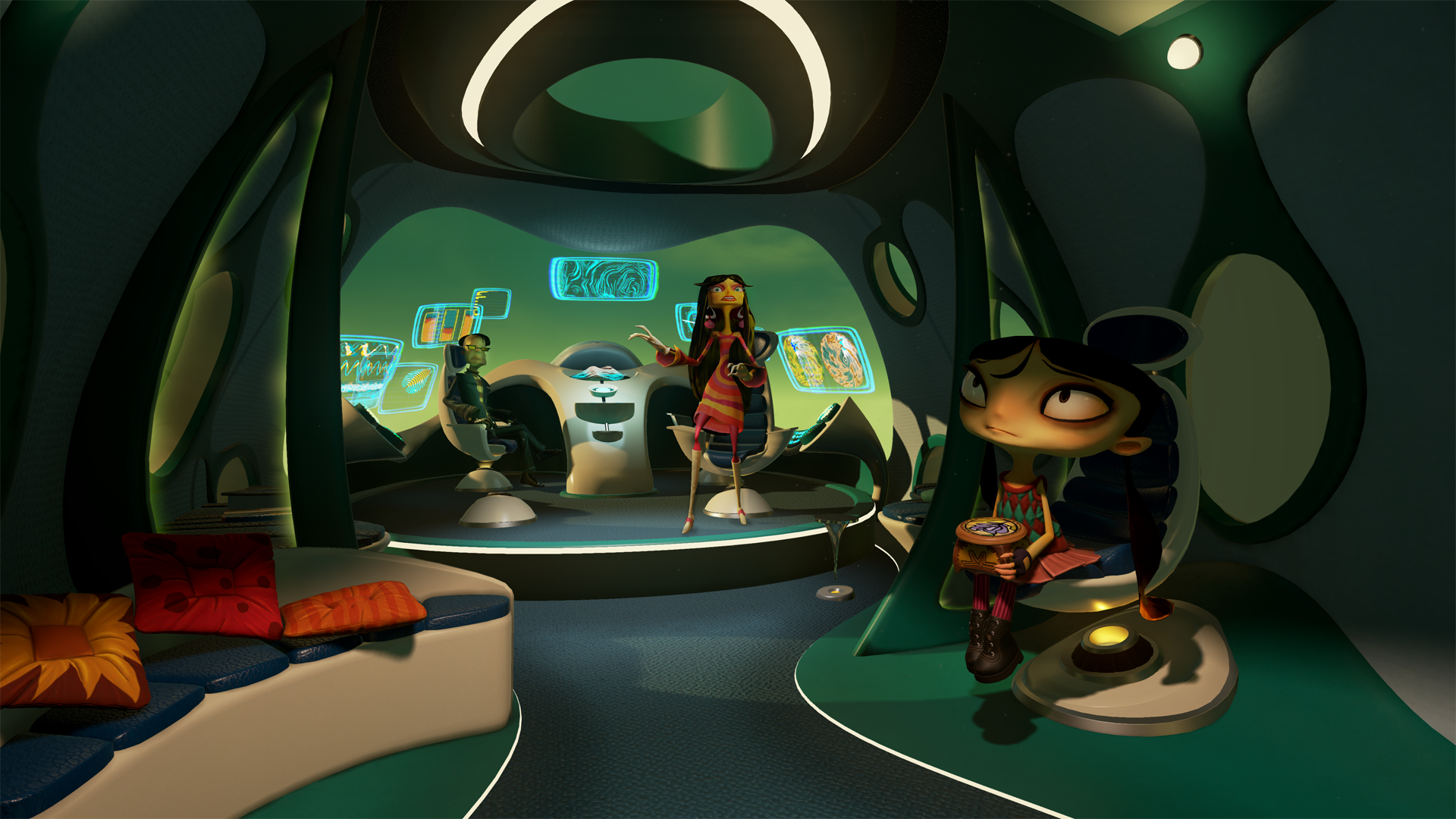 There is no clear release date at this time. During an interview with GameSpot, Schafer did emphasize it will be a "a real adventure, a real mission, and a real story and piece of entertainment," and not just "a quick little tech demo"
50 DAYS OF PS VR COUNTDOWN