16 days to go until the launch of PlayStation VR! We're counting down to the release of Sony's VR headset on October 13th by highlighting one game a day for its anticipated release. Today revving our engines for the latest lap in Gran Turismo Sport.
—
It was always too good to be true. Not only was PlayStation VR launching this year, but a few months after we'd also have a full Gran Turismo game for the platform. Sadly, it was indeed a doomed promise; the upcoming Gran Turismo Sport has been delayed from the end of this year into early next. As many joked when the delay was first announced, it wouldn't be a Gran Turismo game if development went exactly to plan. All that said, that's still plenty of reason to get excited about Polyphony Digital's latest.
https://youtu.be/HNiQC83icV8
Gran Turismo is one of PlayStation's longest-running franchises, appearing on every home console that Sony has made since the original. It's a legendary line of simulation racers that had sat on the genre's throne for some time. That said, it's hard to deny that the franchise has lost its way a little of late. Gran Turismo 5 became notorious for delays before finally launching to a mixed reception on PlayStation 3 and its follow-up, Gran Turismo 6, didn't receive the same levels of hype. Meanwhile, Microsoft's Forza franchise has arguably taken the lead, with Forza Horzion 3 getting great reviews this week.
Could VR help the Gran Turismo franchise get back on track?
We certainly think so. VR could be just what the franchise needs to stay relevant. In fact, it could be what the entire genre needs. If DriveClub VR is any indicator, then Sony is doing a great job translating its racing games to VR. With Gran Turismo's unwavering commitment to mechanical perfection and visual fidelity, this could be the ultimate VR simulation racing game, which is actually saying quite a lot considering there's already competition from the likes of DiRT Rally and Project CARS.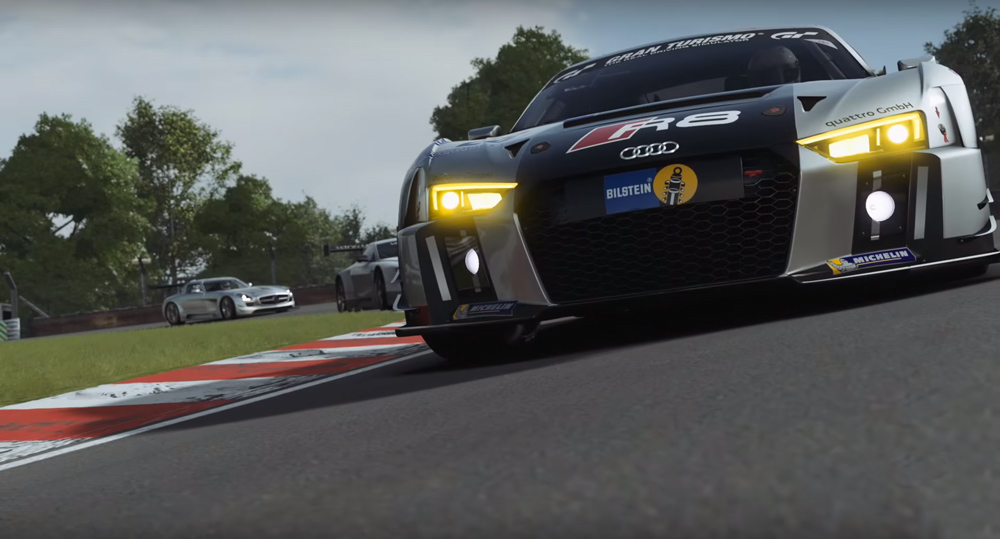 As always, you can expect a wide range of beautifully recreated cars, as well as unique concept vehicles. You'll speed around iconic real world locations like the Nürburgring Nordschleife, while new tracks like Japan's Tokyo Expressway have also been added.
Outside of VR integration, Sport is also experimenting with new social features. GT Sport Live, for example, will provide TV network-like coverage of racers between the world's top players. Polyphony is creating an eSport that very much mimics real sports, which is unlike anything we've set seen either in VR or gaming as a whole.
For the ultimate VR experience, you'll want to grab a steering wheel controller to help you perfect those turns and drifts. With that in hand there'll be very little to separate Gran Turismo's virtual reality from the real one. Except the real cash prizes worth millions of dollars, of course. That bit doesn't really exist.
We don't know when Gran Turismo Sport is launching other than it's some time in 2017. PlayStation VR, meanwhile, hits on October 13th.
50 DAYS OF PS VR COUNTDOWN